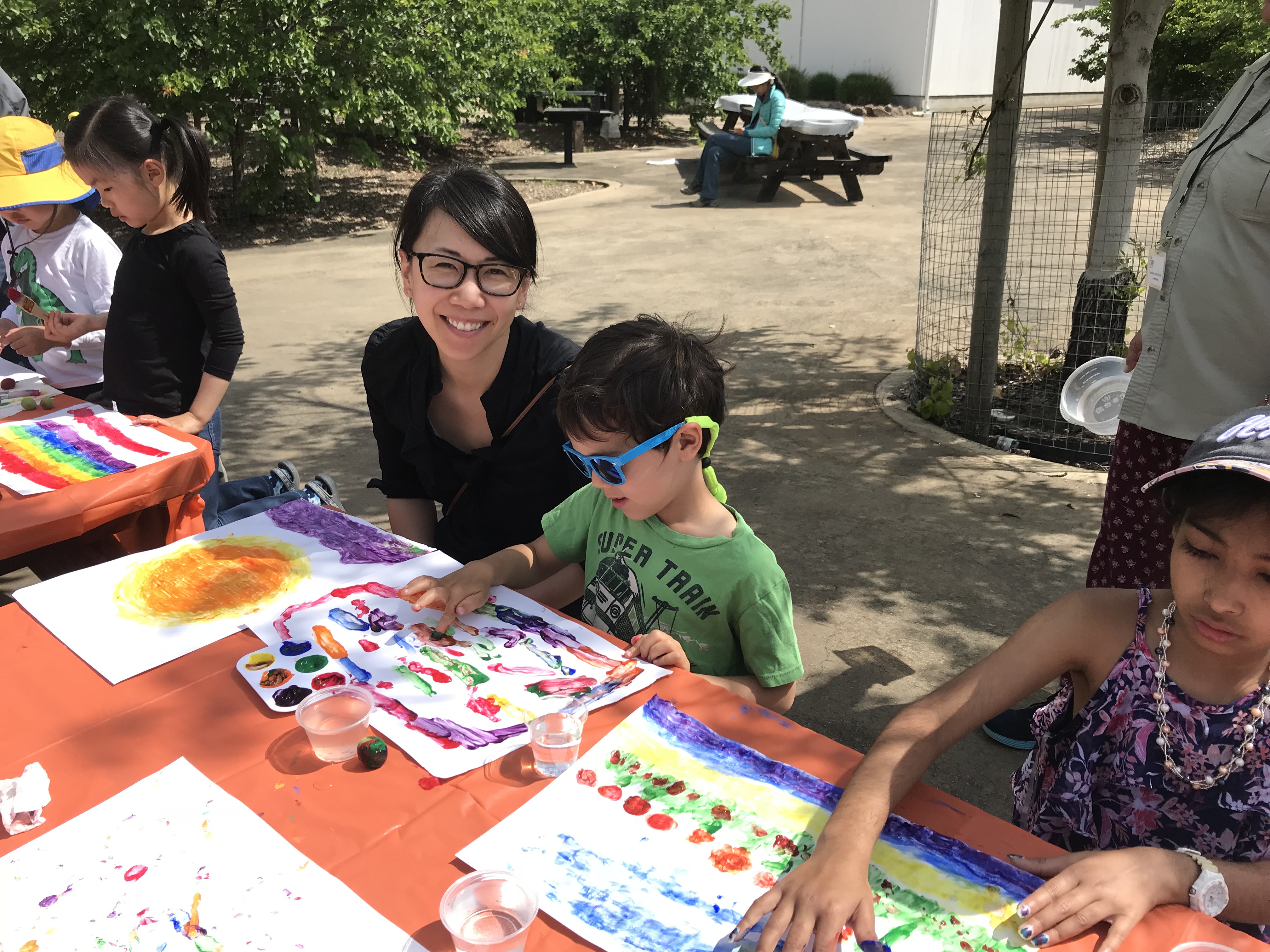 Finger painting scenes of nature – Plein Air Finger painting workshop on May 5, 2018 at Alviso Adobe Park, Milpitas.
As part of our mission, we encourage people to connect with nature, and better yet – to bring their families.
The Authority leads many community events in our local parks and open space preserves each month, many of which are kid-friendly and open to all ages. From nature walks, wildlife and stargazing demonstrations, arts and crafts, picnics, and more, providing opportunities for kids to get outside and explore nature are at the heart of the Authority's summer programming.