Warm summer nights are here, one of the best times of year to enjoy astronomy!
To get some tips for exploring the night sky, we talked with Swami Nigam, one of the Directors of the San Jose Astronomical Association (SJAA). SJAA is a long-time partner of the Authority, co-hosting many events over the last decade or more, including the regular "Starry Nights" nighttime outings at Rancho Cañada del Oro.
While the current pandemic has put many public events on hold, Nigam said his organization quickly shifted their events online which has helped them reach a new audience. "Even after this is all over, I think we'll continue doing virtual events, it's a really good way to connect with people who can't make it out at night in person."
In the meantime, you can start to better appreciate and understand the night sky from your own backyard!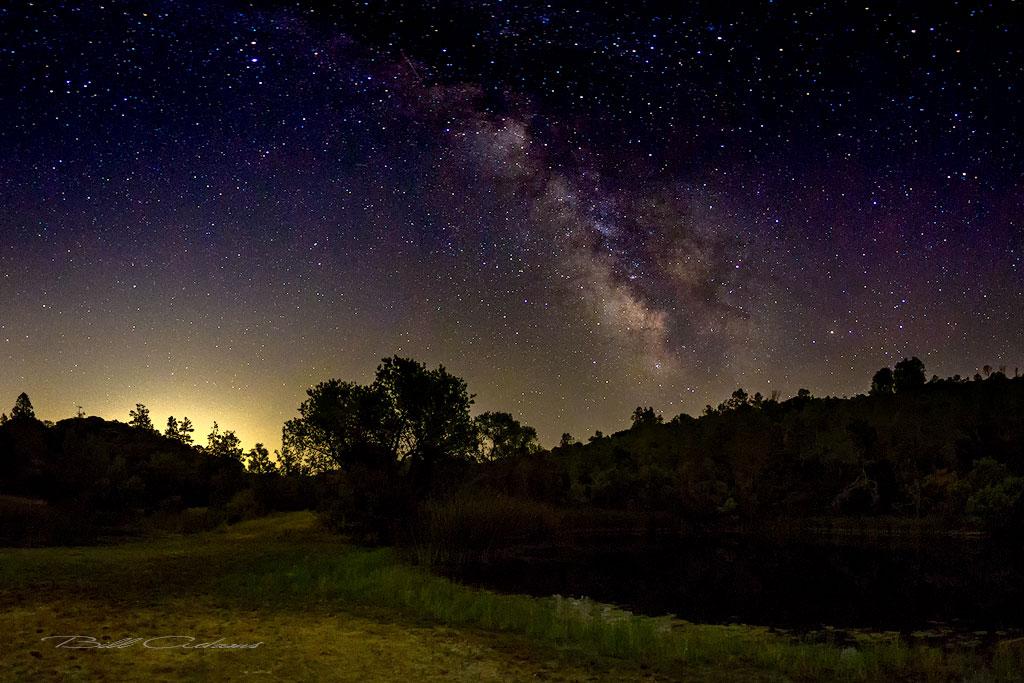 Learn the Basics
Learning to identify some of the basic objects visible at night will go a long way toward making astronomy more meaningful and relevant in your life. The SJAA hosts monthly free "Introduction to Astronomy" workshops and "Introduction to the Night Sky" workshops to learn about what's happening in the night sky in the coming month and what you can see from your own backyard here in the Santa Clara Valley. Once you have the basics down, you might want to join their monthly "Armchair Star Parties," virtual gatherings to chat in greater depth about astronomy and photography. Check out the video from their May 23rd meetup.
In our own shift to virtual, the Open Space Authority has launched other events in collaboration with the SJAA. On May 7, the Authority hosted a live virtual viewing of the sunset and moonrise. SJAA members joined, interacting in the comments to share more context and information about what we were seeing. Stay tuned for more Authority astronomy events this summer!
The local Lick Observatory has also organized a free weekly "Ask an Astronomer" lecture series every Monday featuring staff or University of California faculty researchers taking questions about anything. You can find out more about coming events and view the past live streams on their Facebook page.
Time it Right
The nighttime clarity and visibility of stars, planets, and constellations definitely depends on where in the Bay Area you are. Due to light pollution, the skies are going to be darker closer to the hills than in Downtown San Jose. But even if you live in the middle of the city, there are many celestial objects you can see at home, especially if you take the time to watch the calendar. Planets and bright stars can be seen any clear night, but the fainter objects are most visible in the darkest phases of the lunar cycle, around the New Moon. The waxing and waning of the moon, on the other hand, can be admired on almost every night of the year.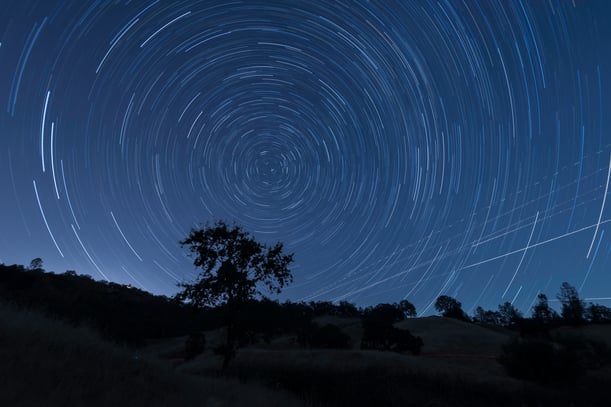 Get Some Gear - Free to Cheap
When you are just getting started learning about astronomy, the members of SJAA often recommend you think twice before buying a telescope, as many commonly available models, though seemingly affordable, often prove very challenging to setup and use to a beginner in the hobby. Instead, they recommend you pick up a set of binoculars. For a much lower price than many telescopes, you can get a significantly better definition that will make the night sky come to life. While prices vary widely, you can find a good budget pair for under $100. Once you are ready to invest in a telescope, Nigam recommends you talk to them and (once in-person events resume) come out to one of their events to see their equipment and get recommendations.
In addition to your hardware, you'll want to download some free and cheap software to learn more about what's in the sky right now and how exactly you can see it. For PCs and Macs, Nigam recommends Stellarium, a free open source astronomy software - a "planetarium for your computer." SJAA uses this software for its virtual star parties. For mobile devices, there are a number of apps available showing overlays of the night sky for free or cheap. SkySafari is the most commonly used app by the SJAA members. While this app is not free ($6.99-19.99), it has advanced settings and allows you to see what's visible tonight or any date in the future, from anywhere in the world.
In Memory of Gerry Joyce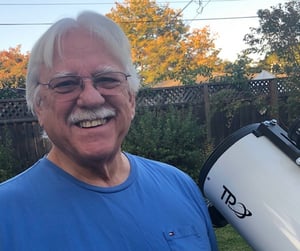 With heavy hearts we share with you that the President of the SJAA, Gerry Joyce, passed away this May. Gerry was a longtime Authority docent and friend. We will miss his passion and are deeply grateful for his contributions to connecting people to nature and the wonders of the night sky. This summer, we hope you will take a moment to enjoy the stars in Gerry's memory.