Community Connections highlights the many leaders, partners, and neighbors who make a difference in our community. This month we are featuring Ada Márquez, Open Space Authority and Santa Clara Valley Audubon Society volunteer and environmental studies faculty at San Jose State University.
Connecting people to the outdoors is one of the Open Space Authority's key priorities, and research continues to show us that the Santa Clara Valley is a richly diverse community. The Understanding Our Community Phase I report revealed that 53% of the population within the Authority's jurisdiction speaks a language other than English at home. So how can we ensure we are doing our best to reach people across the community? Ada Márquez is helping the Authority do just that.
For the last several years, Márquez has assisted the Open Space Authority on projects to expand access and make nature more inclusive, providing vital written Spanish translation assistance and more recently, assisting with live event translation.
During our recent bilingual virtual nature walks, Márquez assisted from behind the camera, providing Spanish language translation for these events, sharing the names of plants and animals, and talking about the local ecology. Her translation skills in this summer's virtual programs played an essential role in the Authority's involvement and celebration of Latino Conservation Week at the end of July.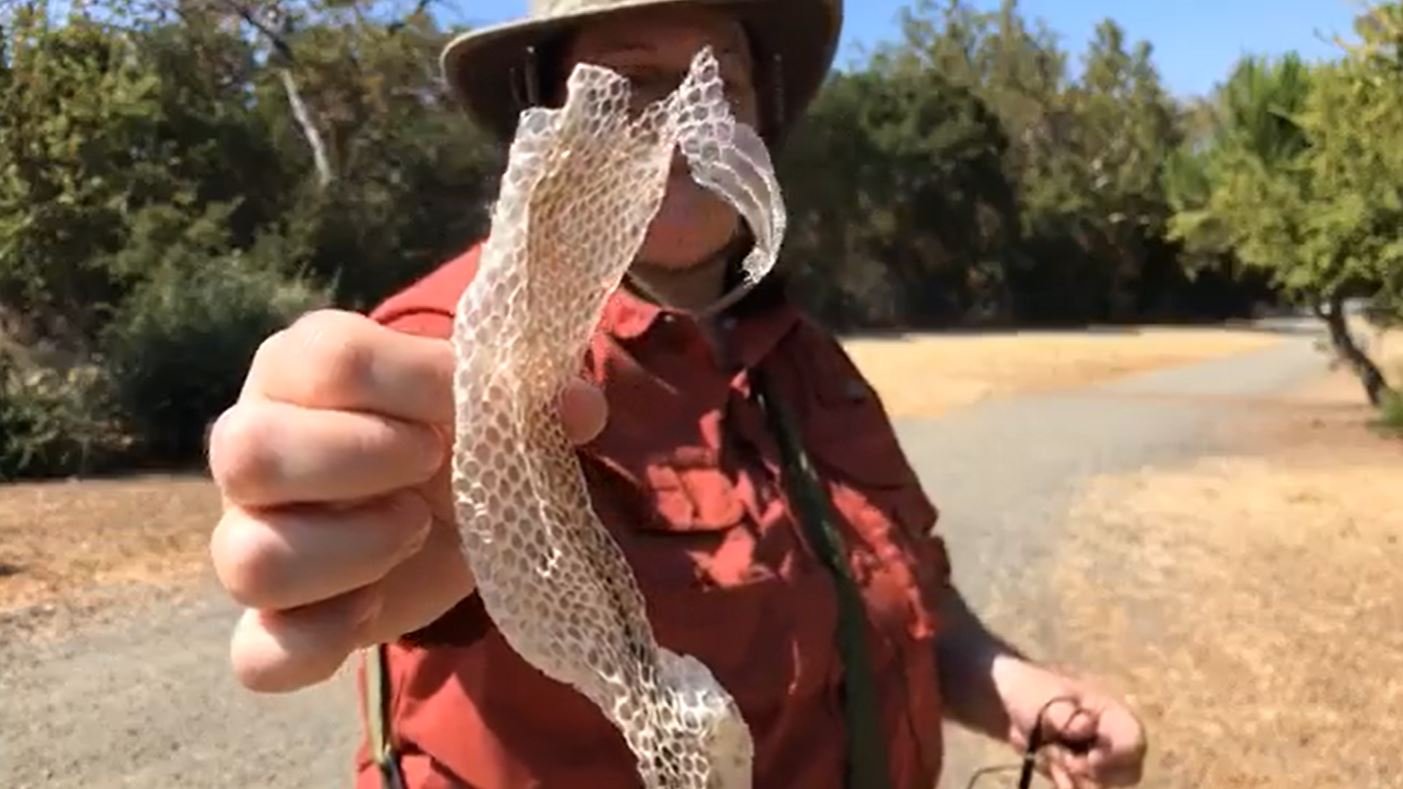 Educational Programs Coordinator Teri shows off a snake skin during a bilingual virtual nature walk that Márquez translated from behind the camera
For more than a decade Márquez has also volunteered with the Santa Clara Valley Audubon Society, doing vital habitat restoration work to protect threatened Western Burrowing Owls.
This type of service comes naturally for Márquez, a science educator and adjunct faculty member in the Environmental Studies Department at San Jose State University. She teaches students about environmental impact analysis, sharing how environmental planners analyze development projects for potential impacts on a community's natural and built environment. She also does professional consulting work, writing, and reviewing environmental impact reports. Additionally, she works with organizations on a different type of "translation," teaching them how to read and understand these environmental reports to inform their work.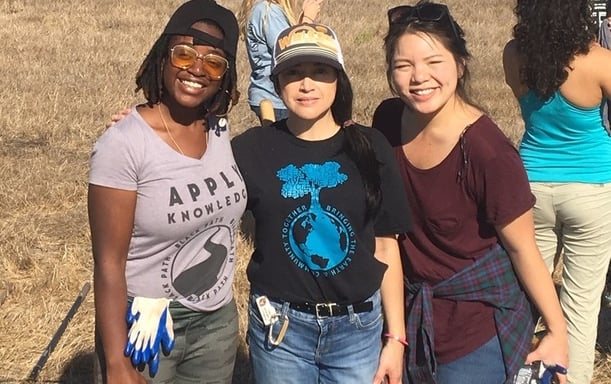 Márquez (center) at a Burrowing Owl habitat restoration project in Alviso
Community service and advocacy is something Márquez builds into her teaching work. She often works with students on service projects, such as the 2018 campaign to pass the City of San Jose's bond measure which now provides money for various types of infrastructure, including natural infrastructure, and helped to fund the permanent protection of 937 acres in North Coyote Valley last fall.
"I worked with San Jose District 2 Councilmember Sergio Jimenez on a bilingual opinion piece supporting the measure, published in El Observador." Her students got the chance to meet and work with other local constituents who were devoting their time to support the effort, including the Mayor of San Jose and other local elected officials.
"I think it's so important to expose students to that kind of experience," says Márquez. "Teaching isn't just about reading material, we need to connect with our students and show them that they can make a difference by contributing to a cause they believe in."