World Mental Health day, created by the World Health Organization to increase awareness and education about mental health, is approaching once again on October 10th and is particularly relevant today in our masked, 6-feet-apart world.
It's no surprise that the COVID-19 crisis has taken a toll on our mental well-being. With dramatically reduced social interactions, and many interactions becoming entirely virtual, feelings of isolation, anxiety, and depression seem almost inevitable. Nature provides us a crucial respite from the stress of a world in isolation and has been proven to have a positive impact on mental health.
Some even argue that the mental health benefits nature offers us are as tangible as the food it provides us. "Ecosystem services," a term used to identify nature's benefits to society, typically include services like food and clean water, flood protection, or climate regulation, to name just a few. However, an article published in the American Association for the Advancement of Science suggests that mental health is as considerable an "ecosystem service" as any.
According to this study, nature experiences have been associated with several positive mental responses, like increased feelings of happiness and well-being, a sense of meaning in life, and a decrease in mental distress, as well as a relief from mental illnesses like anxiety and depression. Throughout the COVID pandemic, these troubles have been at an all-time high and finding ways to manage them is critical.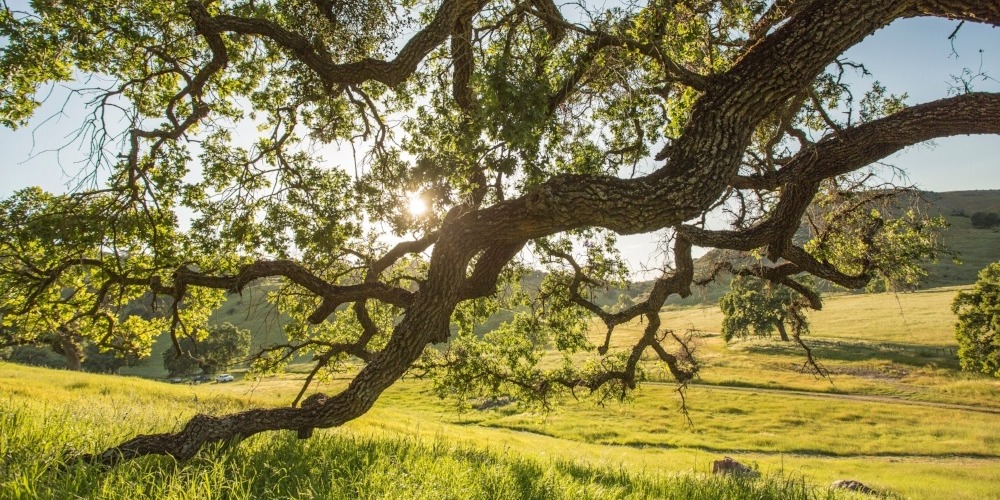 "The mental and physical health benefits of access to and engagement with nature and green space has been very well documented in empirical research studies over the years," says Dr. Thomas Plante S.J., Professor of Psychology at Santa Clara University and Adjunct Clinical Professor of Psychiatry and Behavioral Sciences at Stanford University School of Medicine.. "Even virtual reality-based exercise engagement offers benefits. Research from my lab among others has found that virtual nature exposure is better than nothing and, in some studies, virtual green space is better than non-green space nature imagery."
Providing access to nature within the constraints of the shelter-in-place restrictions has been a priority for the Open Space Authority. It is as necessary as ever to keep preserves and trails open to the public, and to make this access as equitable as possible.
Throughout the entire month of October, recognized as Emotional Wellness Month, the Authority will be hosting events to bring awareness to the benefits of nature for mental health and provide the community with nature-focused experiences.
This won't be the first time the Authority has dedicated programming to mental health, with past events like stress-reducing nature walks, meditations led by Dhammakaya monks, nature journaling, and hikes for military veterans. This October, however, the mental wellness events will differ from previous ones as they will be entirely virtual. With events and tools like guided meditation videos and virtual nature walks at urban open spaces and community gardens, the Authority hopes to bring nature to people within the safety of their homes.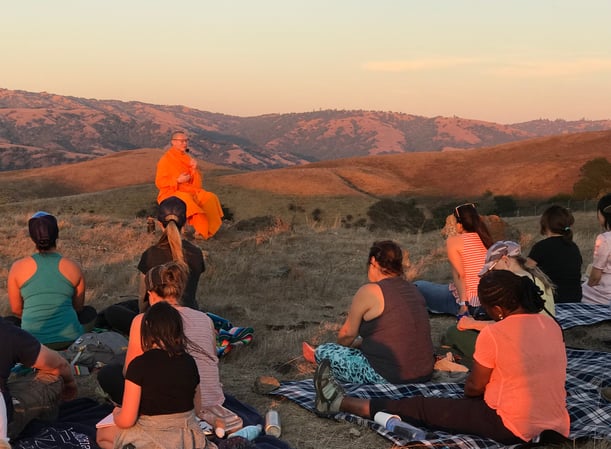 The Authority has dedicated programming to mental health before, with past events like meditations led by Dhammakaya monks (2018)
This year certainly hasn't been short of stressors, seemingly from every angle – politics, justice, the environment, even general safety – and it's impossible not to be affected by it all. But as the season changes once again, we can use this time to step back and slow down, even for just a bit. Prioritizing our emotional wellness isn't always easy, but it is important. Heading outside and appreciating the beauty Santa Clara Valley has to offer is a way to do it.
This month and beyond, remind yourself to take a minute, step into nature, and breathe. Nature is resilient, and so are we.