Getting outdoors is not only good for your body - it's also good for your mind!
Each October 10 we recognize World Mental Health Day, designated by the United Nations World Health Organization to raise awareness of mental health issues and promote efforts to improve mental health around the world.
The Open Space Authority is deeply committed to promoting the health benefits provided by nature and open space. We know that exercising outdoors and simply being in nature works to improve an individual's physical, mental, and emotional well-being by reducing stress and promoting a healthy lifestyle. Research shows that spending time in nature can lower the risk of serious and often stress-related illnesses like heart disease and diabetes. Just a 30-minute walk can reduce depression symptoms, improve memory performance, and lengthen attention spans.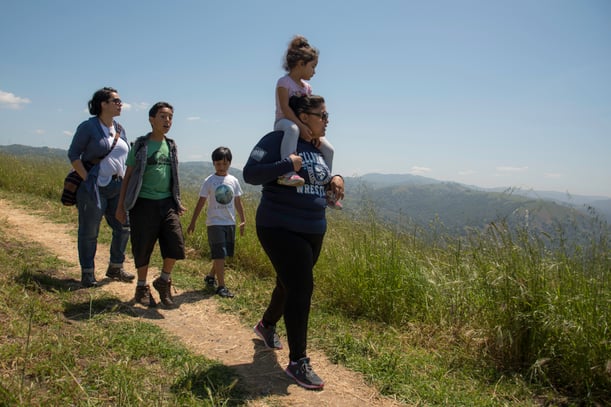 Beyond the science, nature has long been recognized by many of the world's spiritual traditions as essential to human life and a healthy mental state. In both Christianity and Hinduism, spiritual cleansing and mental rebirth traditionally involved submerging oneself in a river. In Buddhist teachings, mindfulness and the enlightenment are closely connected to wilderness, and escaping to the outdoors was the Buddha's preferred way to recalibrate the mind and reach enlightenment.
"Nature is good for your mind," says Luang Pi Piya, Buddhist monk and instructor at the Dhammakaya Silicon Valley Meditation Center in Morgan Hill. "When you live in the city, it's very crowded and there is a lot of noise that negativity affects your mind. When you separate yourself from society and go into nature, you see the trees and flowers, you smell the fresh air. That makes you happy."
Our mission to make nature accessible to everyone in our community informs all of the work that we do, including our community programs, the organizations we support, and even what properties we prioritize for land protection. We want all community members to have the chance to escape from hectic daily life and relax in nature.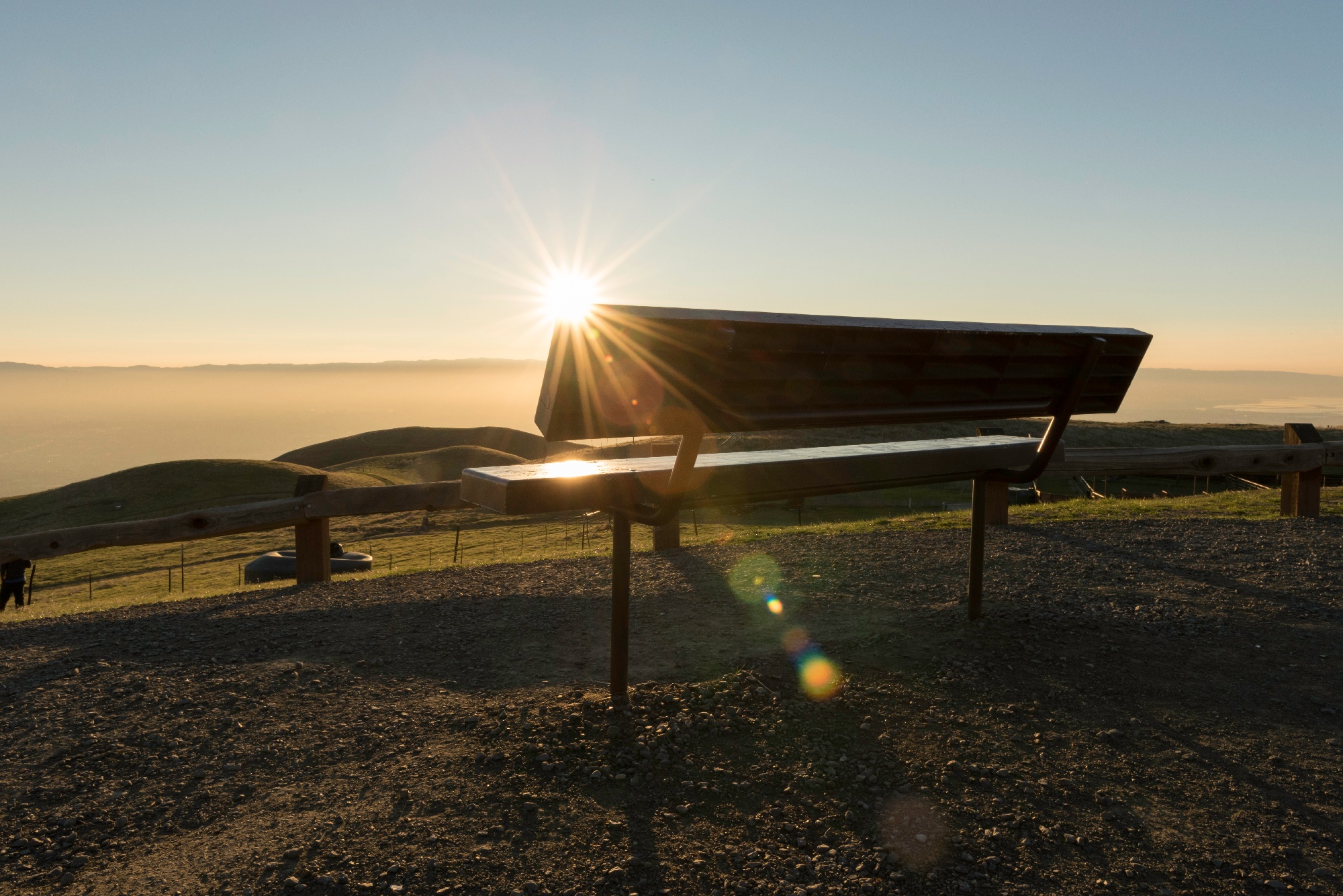 Recently, the Authority has made the effort to provide special events and programs that promote relaxation and mental health in nature, including outdoor meditation and mindfulness sessions. In observation of World Mental Health Day this month, we're hosting more events like this! On October 11, we'll be gathering at Sierra Vista Open Space Preserve for a Meet The Day Walk, a short, gentle stroll to watch the sun rise over the Santa Clara Valley while our docents share some of nature's mental health benefits. Also, on October 13, we're hosting Mindfulness and Meditation by Moonlight (registration is full, but you can join the waiting list or take alternative transportation to the event). We'll be gathering under the night sky at Coyote Valley Open Space Preserve with a guest meditation expert and Dhammakaya Buddhist monks, who will share calming breathing and meditation techniques that you can use any time to feel at peace or relieve stress.