As the new year lies ahead of us, we've been thinking about ways we can make positive changes for ourselves and our natural environment this year.
Looking for a New Year's resolution that will make a difference in your life and in our community? Here are some ideas!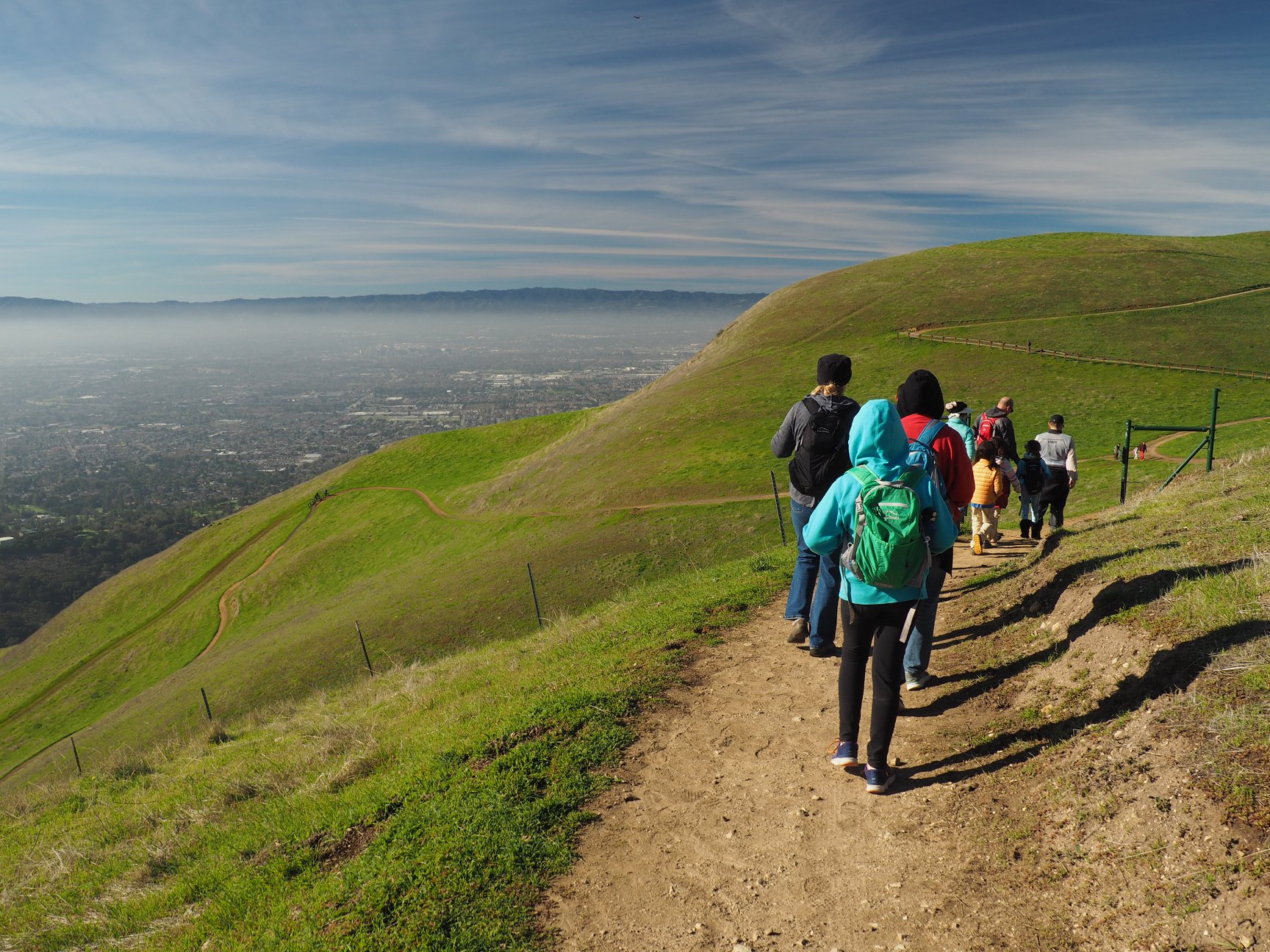 Go for a walk, hike, or bike ride in nature
Frequency: Once or more a week
Go beyond the fitness New Year's resolution. This year, commit to immersing yourself in nature to get physically fit while reducing stress and improving your mental health. Getting outside regularly will also improve your appreciation for and commitment to protecting our natural environment.
One way to make sure you succeed in your commitment to getting outside is to sign up for the free events that the Open Space Authority hosts every month. View our events calendar here or sign up for our email list, to get our full list of events delivered to your inbox every month.
Or, plan a trip on your own or with friends or family. Find trail maps for our local parks and open spaces here:
Tip: Did you know that we have a National Park Service-designated historic space in our backyard? The Juan Bautista de Anza Expedition National Historic Trail passes through our very own Coyote Valley Open Space Preserve.
Volunteer to help protect and care for natural and urban open space in the Santa Clara Valley
Frequency: Once or more a month
This year, consider dedicating some time to protect nature and our open spaces! There's no shortage of ways you can support this important work through Authority volunteer opportunities.
Our Land Stewards volunteer program offers one of the best ways you can help support nature. Land steward volunteers play an essential role in restoring native habit, readying the property for public access, or preparing traditionally agricultural land to be used again for farming or ranching. We also need Outreach Volunteers to help share information about our open space preserves and lead educational activities at local festivals and events. Sign up here to be notified about future volunteer opportunities at Open Space Authority preserves - we have them every month.
On February 1, we will be holding volunteer training for people interested in our Community Outreach, Trail Patrol, and Preserve Steward volunteer programs. Join us to go over the Authority's agency values, history, and accomplishments in the Santa Clara Valley as well as our volunteer community goals for the future. Register for the training here!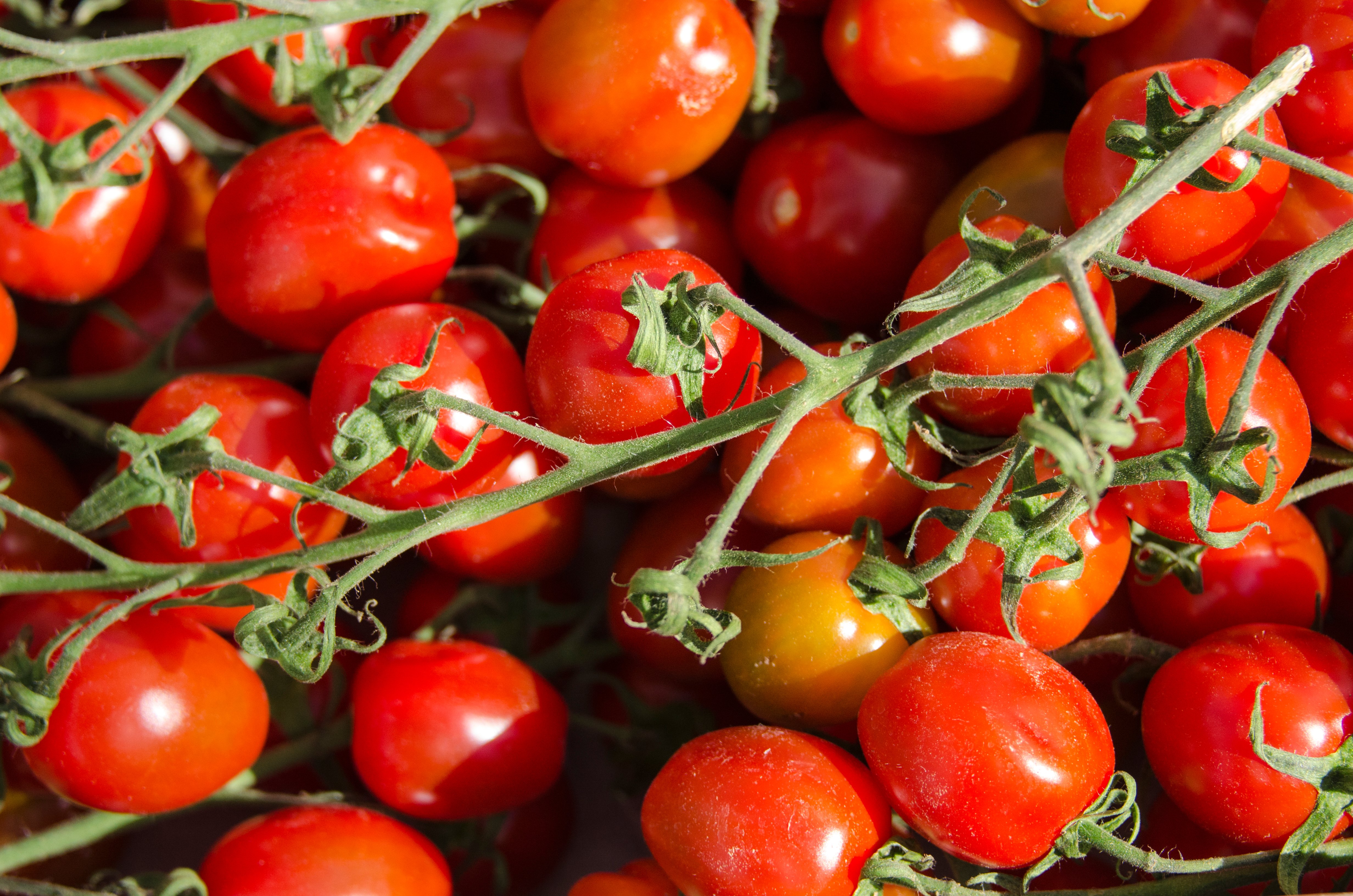 Grow your own food and/or support local farmers
Frequency: Once or more a month
This year commit to growing food and buying directly from farmers. Even one plant in a pot can help connect you to nature and let you appreciate the work that goes into farming.
The Masters Gardeners of Santa Clara County offers several programs to help support home gardeners, from new to experienced. Find a full list of their programs on their website. You can also stop by their Martial Cottle Park Community Education Center and demonstration garden for seasonal garden inspiration and to ask their experienced volunteers for advice.
Beyond the home garden, support local farmers by shopping at farm stands and farmer's markets to buy seasonal and locally-grown produce. Make a visit this season to the weekly markets in Santa Clara, Campbell, and San Jose - Santa Teresa, Westfield Oakridge, Evergreen, Japantown, and Veggielution Community Farm.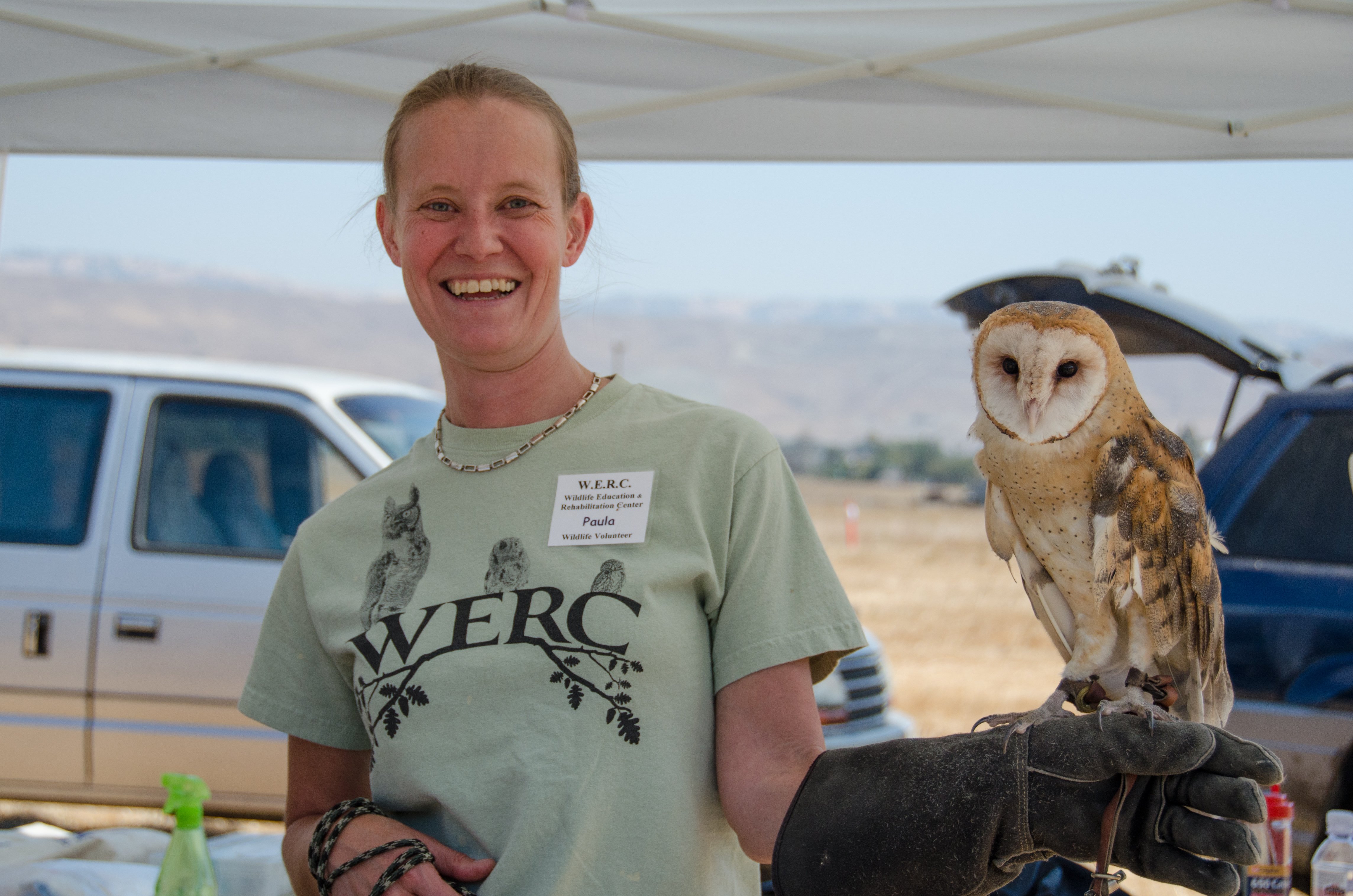 Learn something about our natural environment
Frequency: Once or more a month
In the current climate, it's never been more important to learn about open space and how we can be better stewards of the natural environment. This year, commit yourself to continuing your environmental education. You can learn a lot by joining Open Space Authority-organized hikes and events, or even on a solo trip to any of our open space preserves and local parks – check out the interpretive signage to learn about the natural environment.
You can also visit: Wildlife Education and Rehabilitation Center to learn about local wildlife, Master Gardners of Santa Clara County to learn about native plants and organic agriculture, Martial Cottle Park Visitor Center to learn about Santa Clara County's agricultural heritage, and Valley Water to learn about watersheds and how to save water.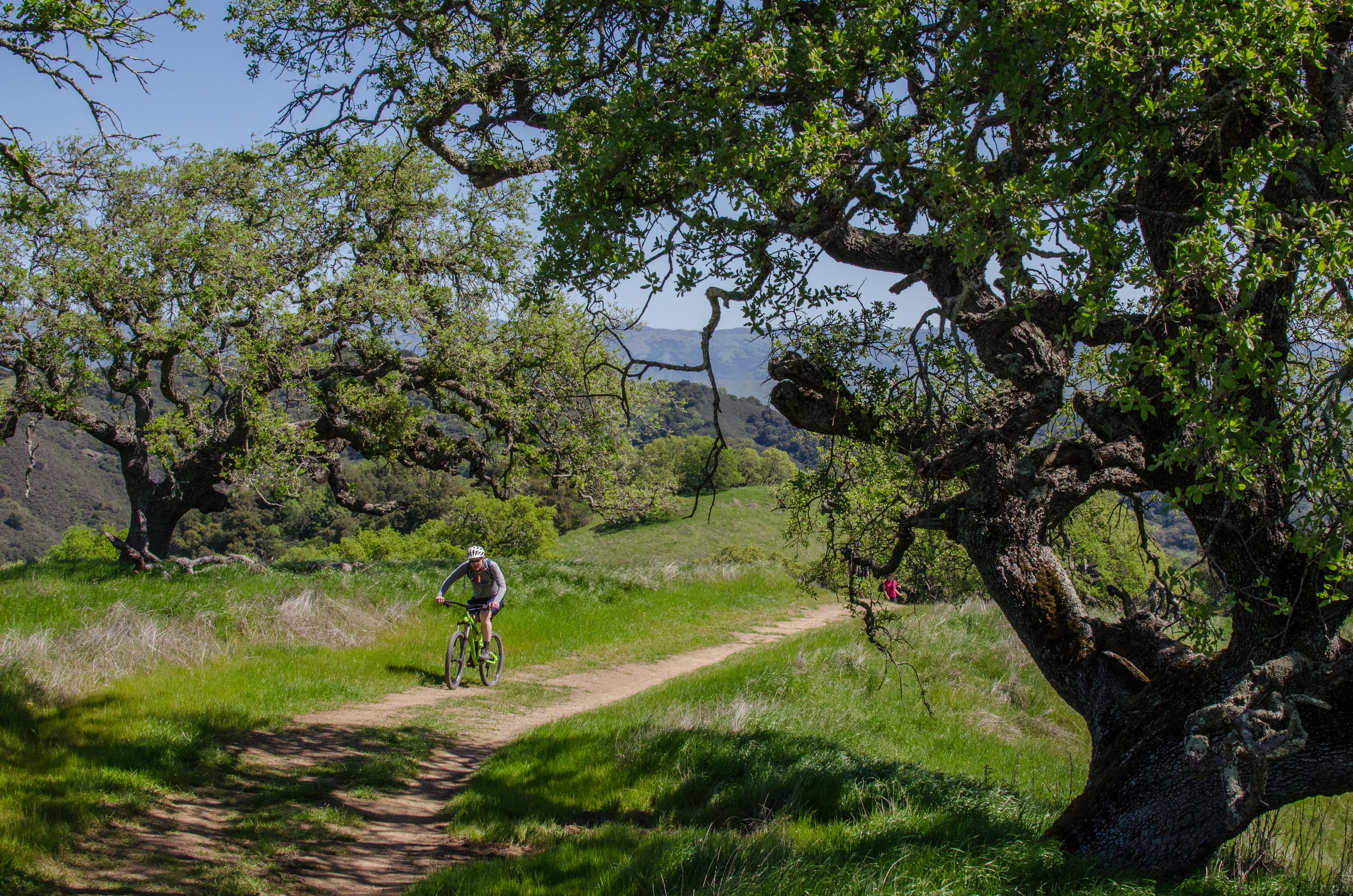 Commit to driving less
Frequency: Once or more a week
Cutting your automotive emissions is a great way to reduce your climate footprint. This year, challenging yourself to skip a trip – walk, bike, or take transit when possible OR combine errands so you can reduce a drive.
Want to bike more, or find a safe route to take? Check out our guide to biking in Santa Clara Valley.