Whether you are an experienced cyclist, just getting started, looking for mountain biking, urban bike trails, or family-friendly biking areas - our Guide to Santa Clara Valley Biking will help you have the best experience on two wheels!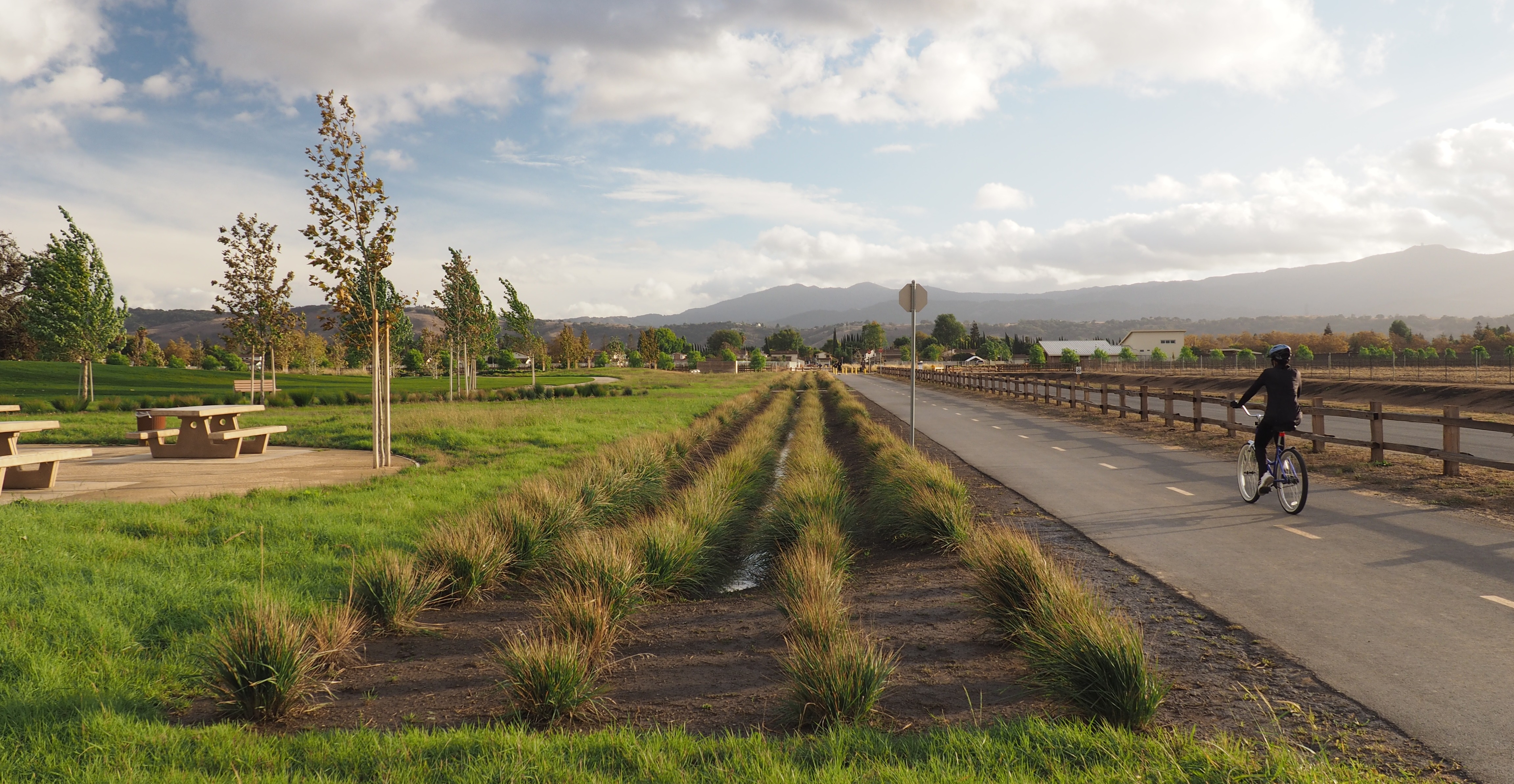 The Open Space Authority recognizes the value of biking to recreation, healthy living, and sustainable transport. Explore our guide to the best Authority-funded urban bike trails and bike-friendly parks for cyclists of all ages and abilities here!
Getting Started
New to getting around by bike? Here are some tips for riding safely and maintaining your bike and some specific tips for riding to work.
Find the right bike for you
"To get started, I'd recommend visiting your local bike shop," says Cliff Irrebaria, Authority Open Space Technician, and avid mountain biker. "They have the knowledge on what kind of bike is going to be most effective for the kind of riding you want to do."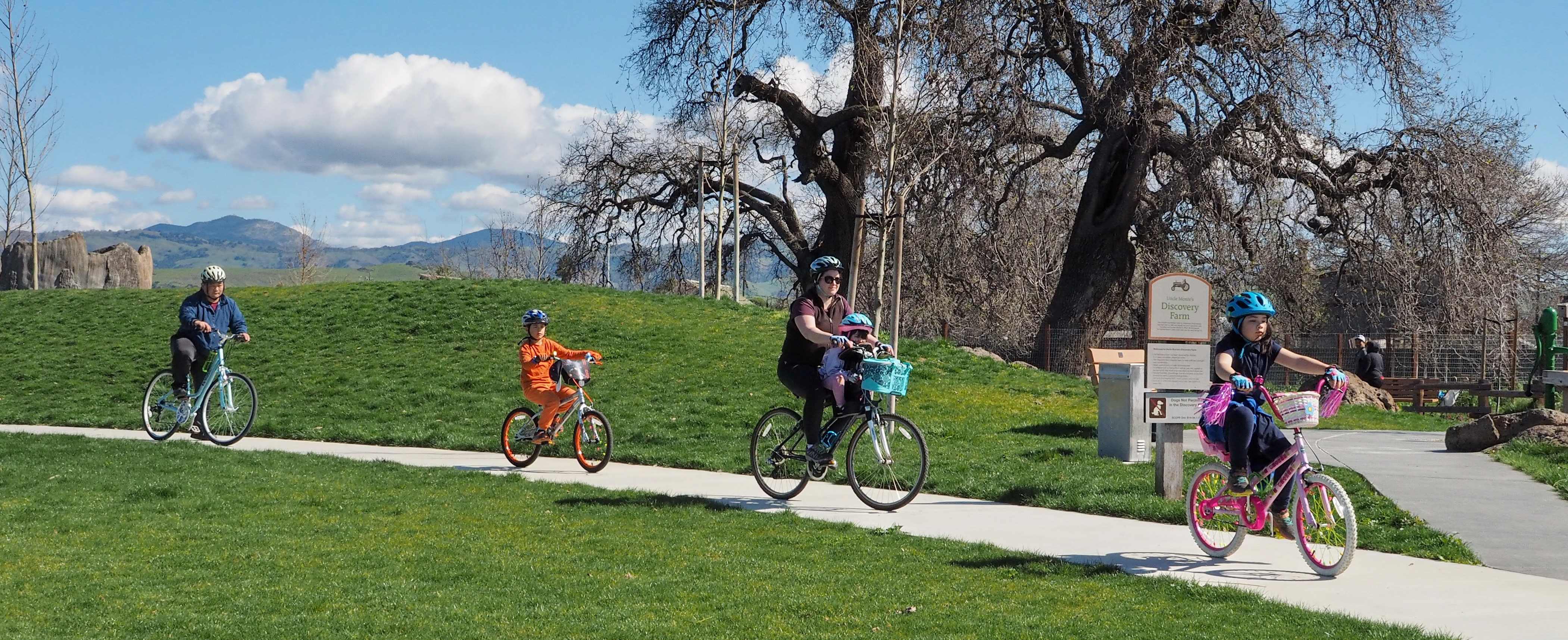 Choose a Route
There are so many resources for choosing a route, and the information can be overwhelming. Where do you start? Your bike shop can help with that, too. "They are going to know local routes and trails that are easy and safe for first-time riders," Cliff notes.
Or, if you have a particular destination in mind, the best place to start is Google Maps on your computer or mobile app. Just enter your desired start and end points and click on the bike icon to get your suggested route options.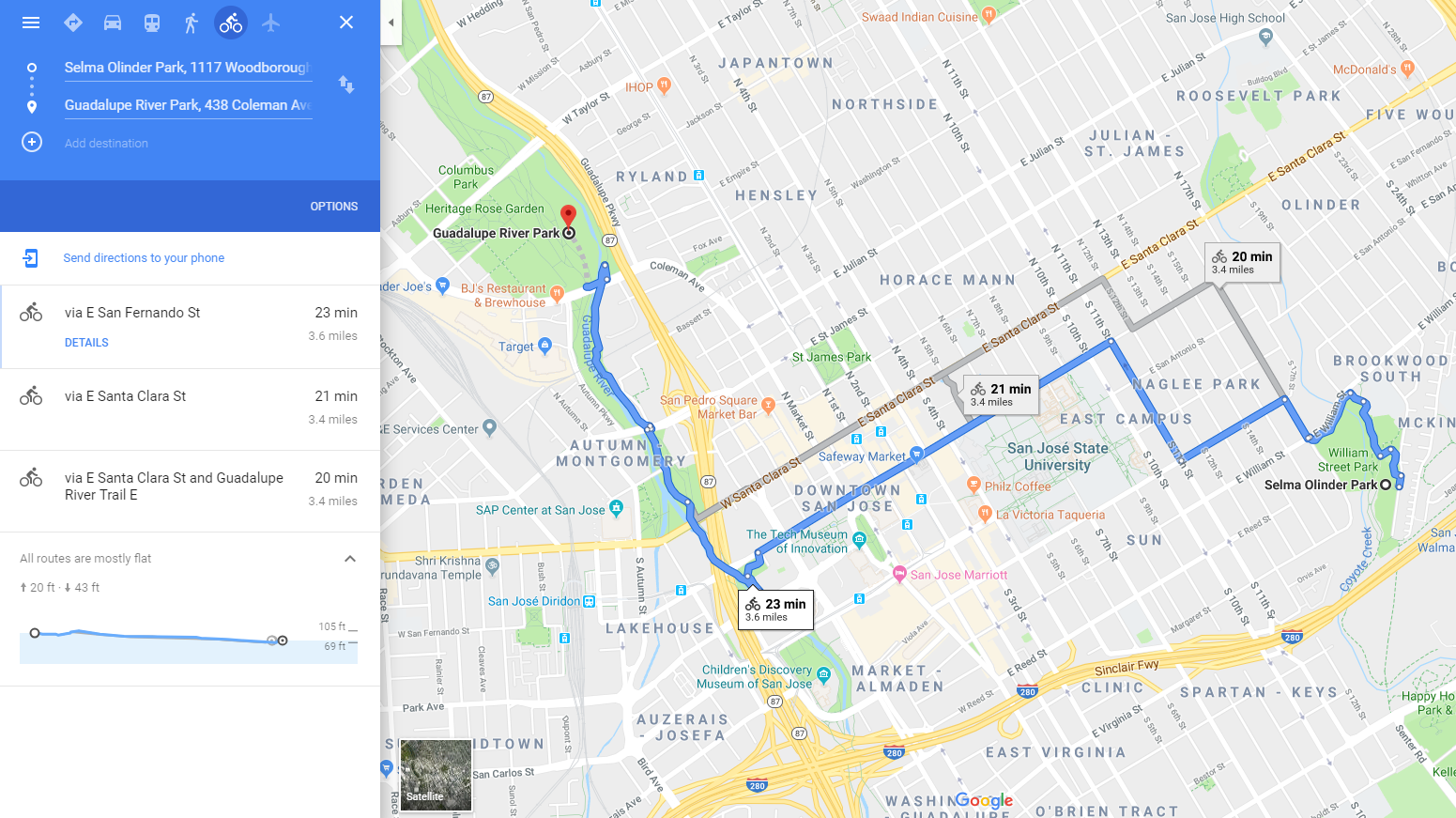 If you know you aren't going to want to bike the entire way to your destination, you may want to reference the Santa Clara Valley Transportation Authority (VTA) Bikeways Map to see how you can combine your trip with public transit.
Did you know: VTA buses and light rail vehicles are equipped with bike racks! Need help finding a safe route to school? Check out these local programs in San José, Santa Clara, and Milpitas, that can get you the info you need to bike to school safely.
If you want to ride to one of the Bay Area's many dirt trails, check out San Francisco Bay Trail, Bay Area Ridge Trail, and the Bay Area Open Space Council's Transit to Trails map.
Still having trouble finding the best route? Reach out to the Silicon Valley Bike Coalition "Bike Route Scouts" and get virtual help from a volunteer, or check out the all the other resources on their website.
Be Prepared
For your safety, it's important to come prepared. If mountain biking, make sure you tell someone where you're headed and what time you plan on returning, and be sure to bring water and a snack. You don't need us to tell you how hot it can get out there and protecting yourself from dehydration and fatigue is one of the most effective ways you can stay safe out in nature.
For more tips, check out our Beginner's Guide to Hiking and our Guide to Keeping Wildlife (and Yourself) Safe.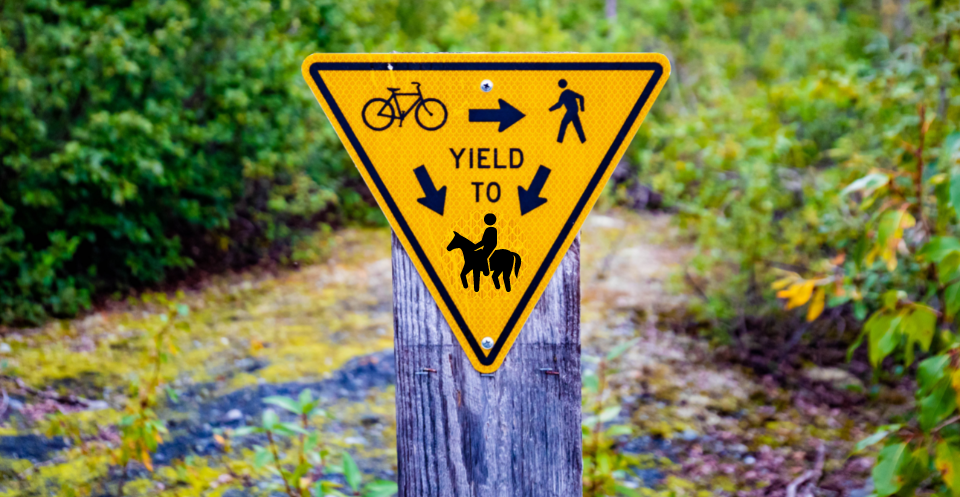 Stay Safe on the Trail:
Stay on designated trails and obey marked signs. Riding off-trail disturbs plants and wildlife.

Bikers always yield to hikers and equestrian users, so stay alert and be respectful of others.
This means being prepared to slow down or stop for equestrians. If you are approaching a horse from behind, gently announce yourself (or say hello!) so as not to startle the horse or rider. This can help prevent serious injuries or collisions.

Be aware of your surroundings, and don't ride with earbuds.

There may be critters on the trail, families with small children, or other obstacles you'll want to avoid.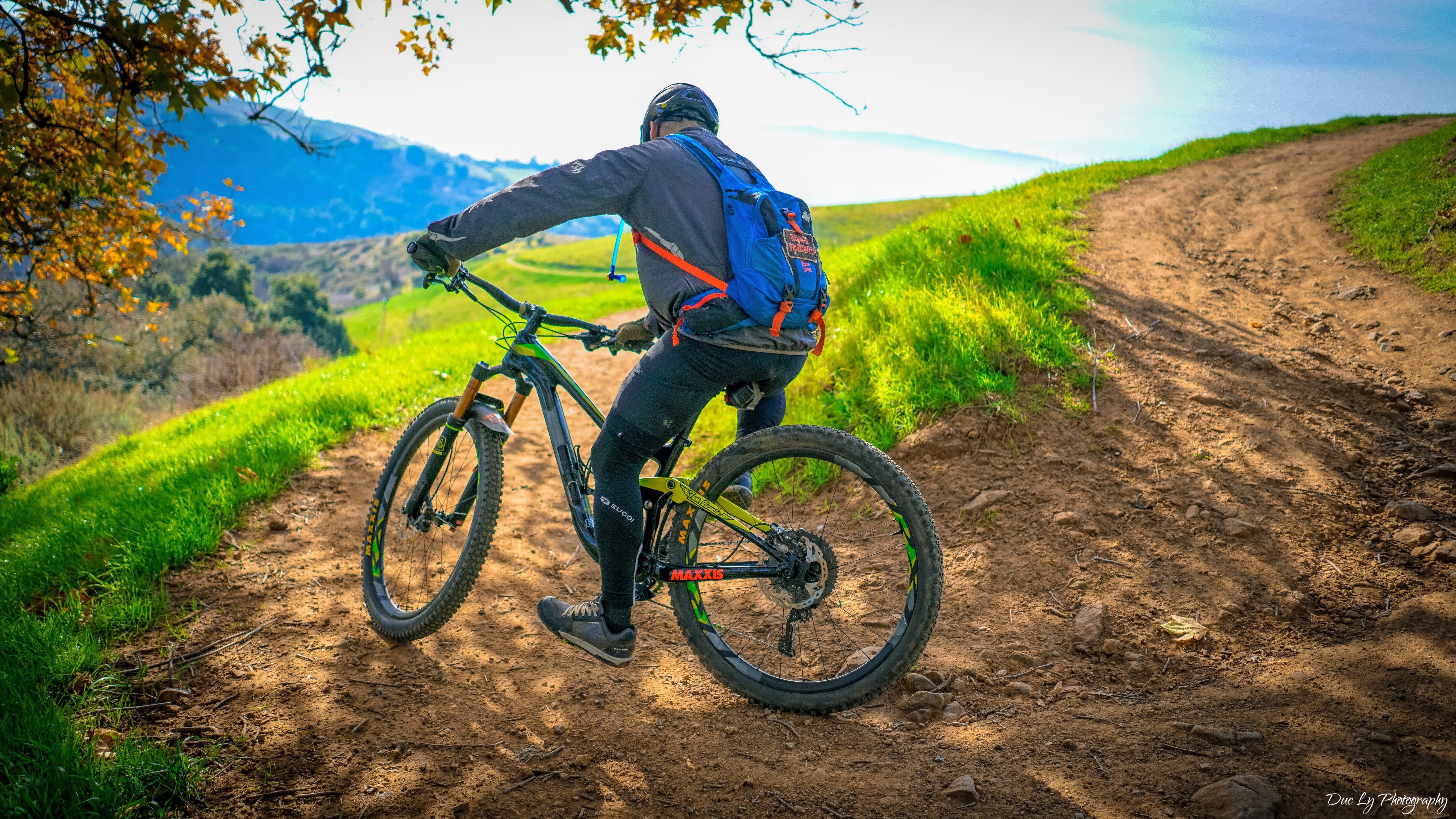 Check out the Open Space Authority website for maps of the preserves and a list of trails categorized as easy, medium, or hard.