It's always a great time to enjoy bicycling in the Santa Clara Valley!
The Open Space Authority recognizes the value of biking to recreation, healthy living, and sustainable transport. Beyond just providing bike trails and opportunities at our open space preserves, the Authority has committed more than $5M to trail construction, connectivity projects, and supporting bike-friendly areas through our Measure Q Urban Open Space and 20% Funding Grant Programs.
Explore our list of Authority-funded urban bike trails and bike-friendly parks to plan your perfect bicycle outing!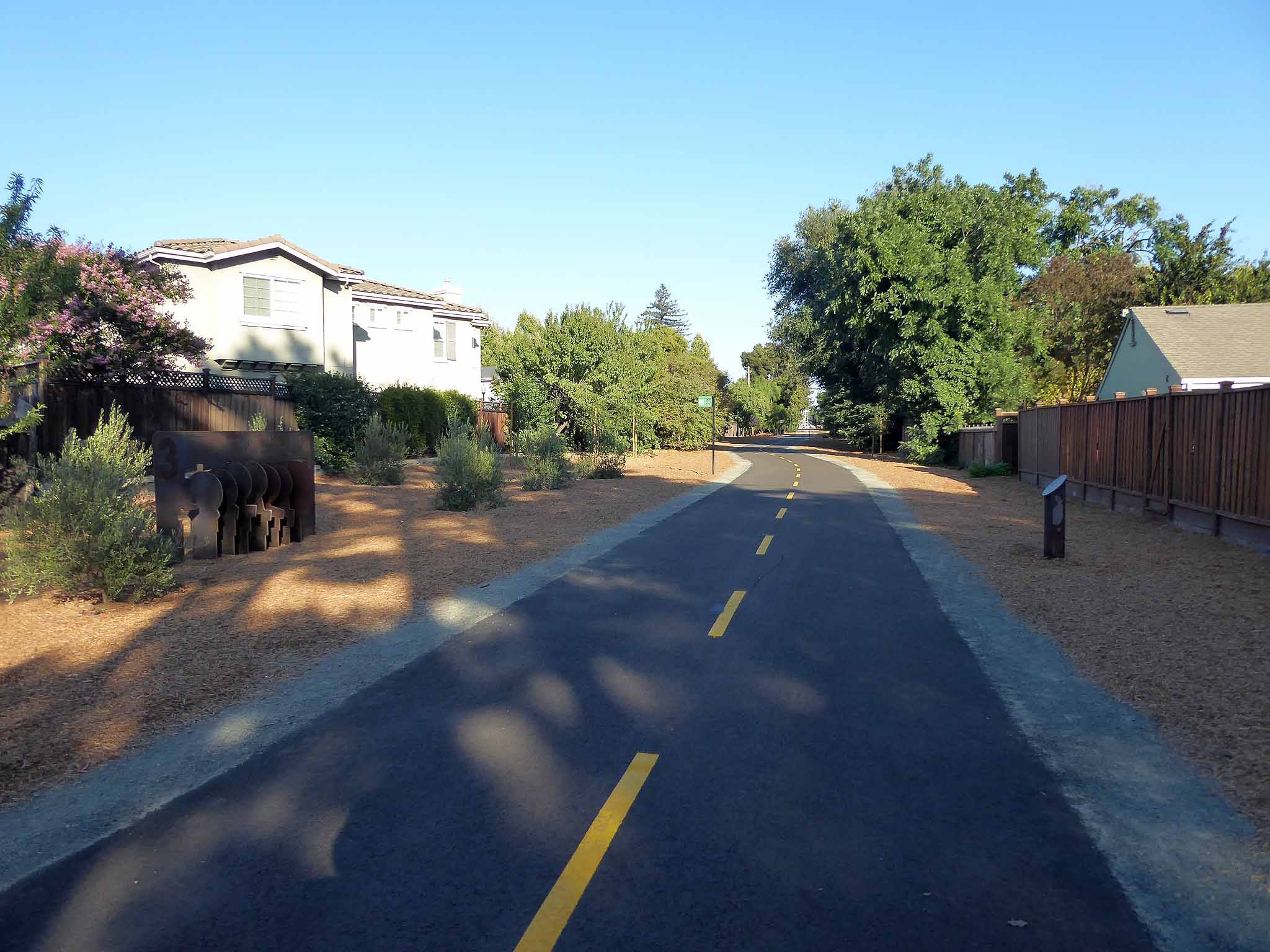 Three Creeks Trail: Willow Glen, San Jose
Length: 1 mile
Address: Coe Ave. & Leona Ct., San Jose (multiple entry points)
This one-mile paved trail stretches from Coe Avenue to Falcon Court cul-de-sac and is named for the three creekside trails that it will eventually connect: the Los Gatos Creek Trail, Guadalupe Creek Trail, and Coyote Creek Trail. The trail runs along former Union Pacific Railroad land and features an iconic water tank and fruit crates that pay homage to the Valley of Heart's Delight. The Authority contributed a total of $3,235,000 towards the purchase of the land where the trail is built.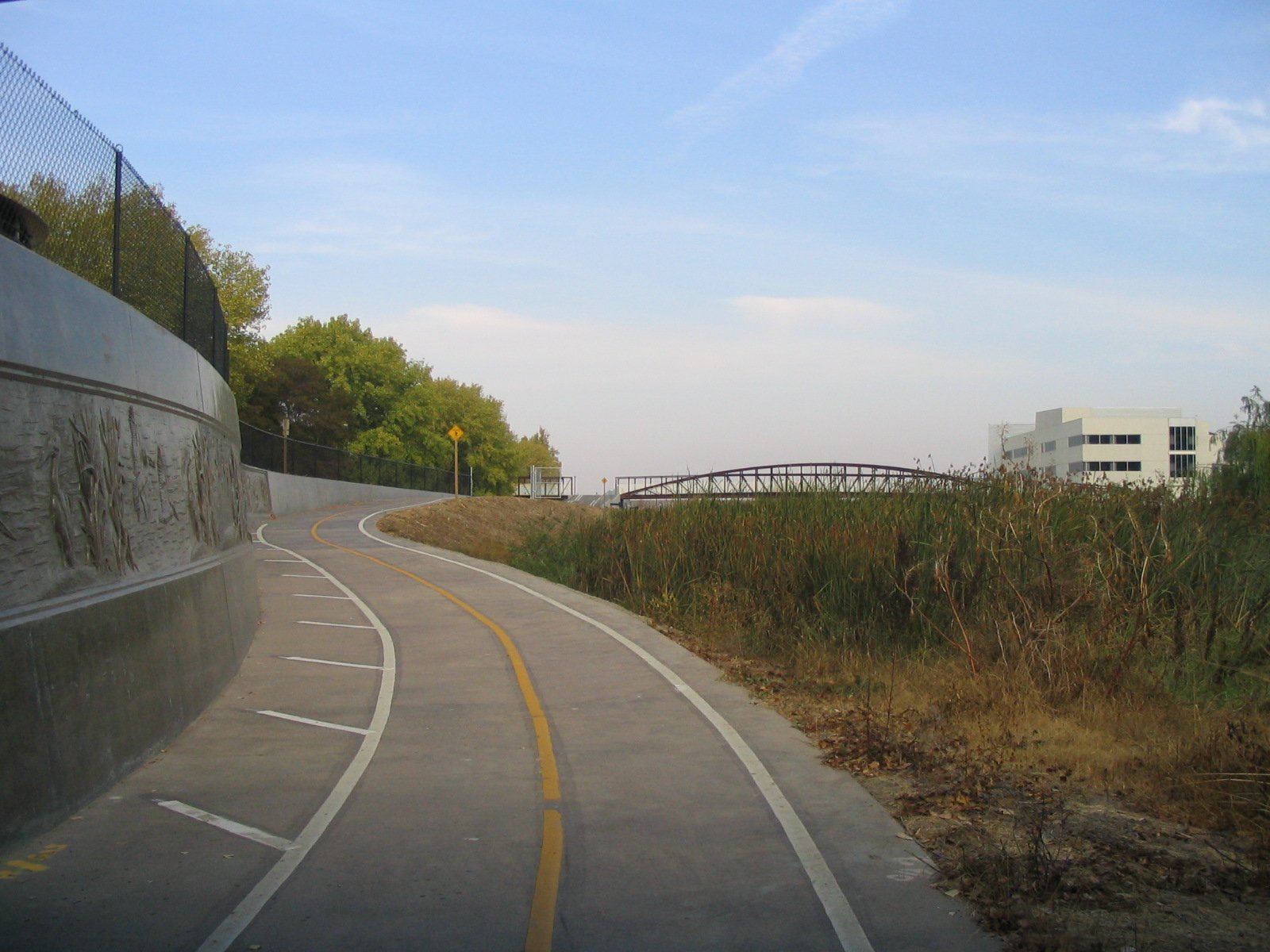 San Tomas Aquino Creek Trail: North San Jose
Length: 5 miles (currently)
Address: Multiple entry points along trail, from the San Francisco Bay Trail to Pruneridge Ave.
The Authority-funded segment of the San Tomas Aquino Creek Trail is located near Great America Parkway and Tasman Drive, providing a great place for outdoor exercise, including biking! Cyclists can enjoy riding alongside the creek and undercrossings allow users to avoid navigating busy streets. When completed, the entire trail will cover 12 miles and provide an alternate transportation route for residents and workers.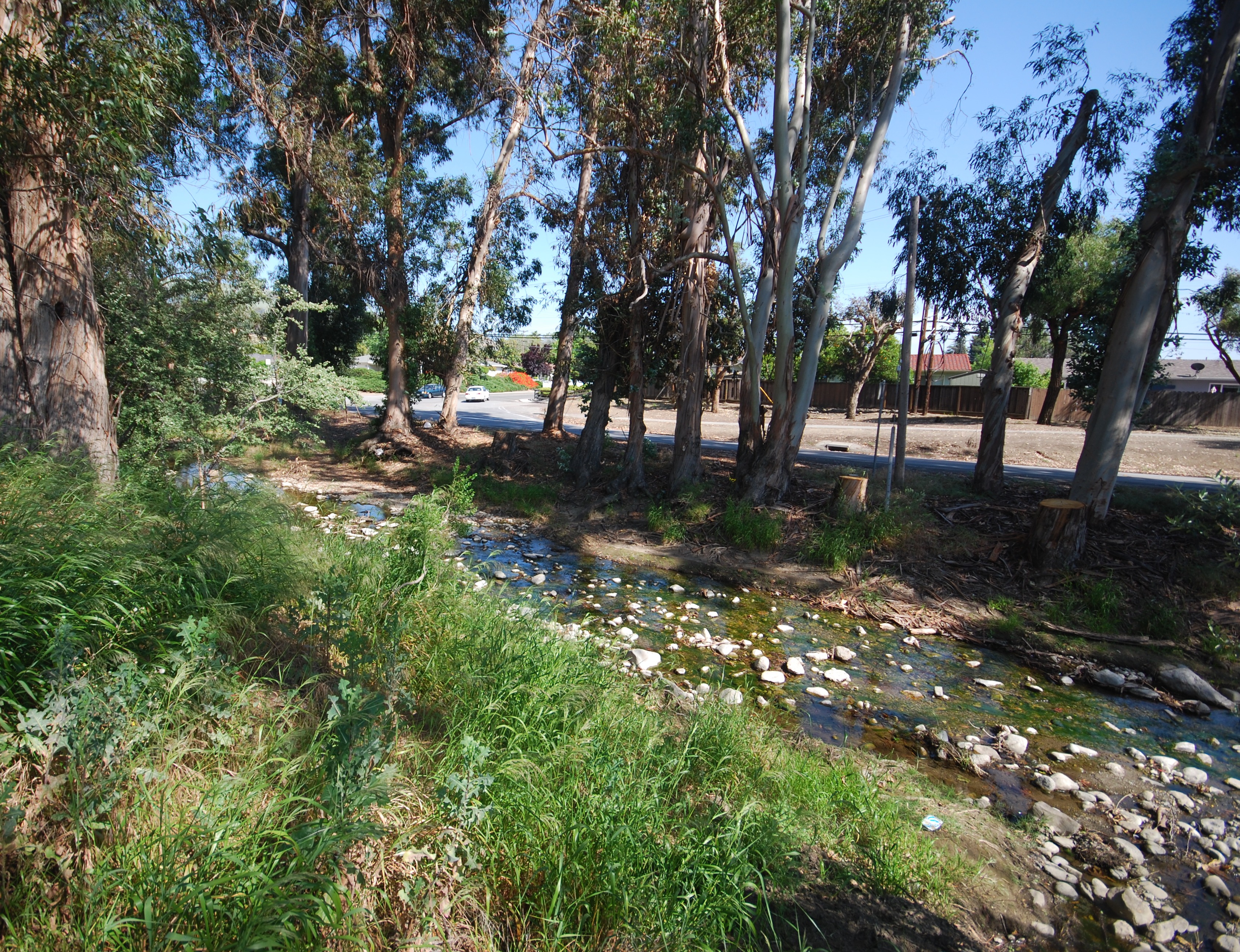 Penitencia Creek Trail, East San Jose
Length: 1 mile
Address: Drole Dr. & Penitencia Creek Rd., San Jose
This Authority-funded section of the Penitencia Creek Trail stretches one mile from Alum Rock Park to Noble Avenue. The paved trail follows one of the few urban creeks in the county that flows through its natural channel, offering cyclists a chance to observe a riparian ecosystem. Past Noble Avenue, the rest of Penitencia Creek Trail is a mixture of paved and gravel trails; cyclists with suitable bikes can continue riding west to Penitencia Creek Park.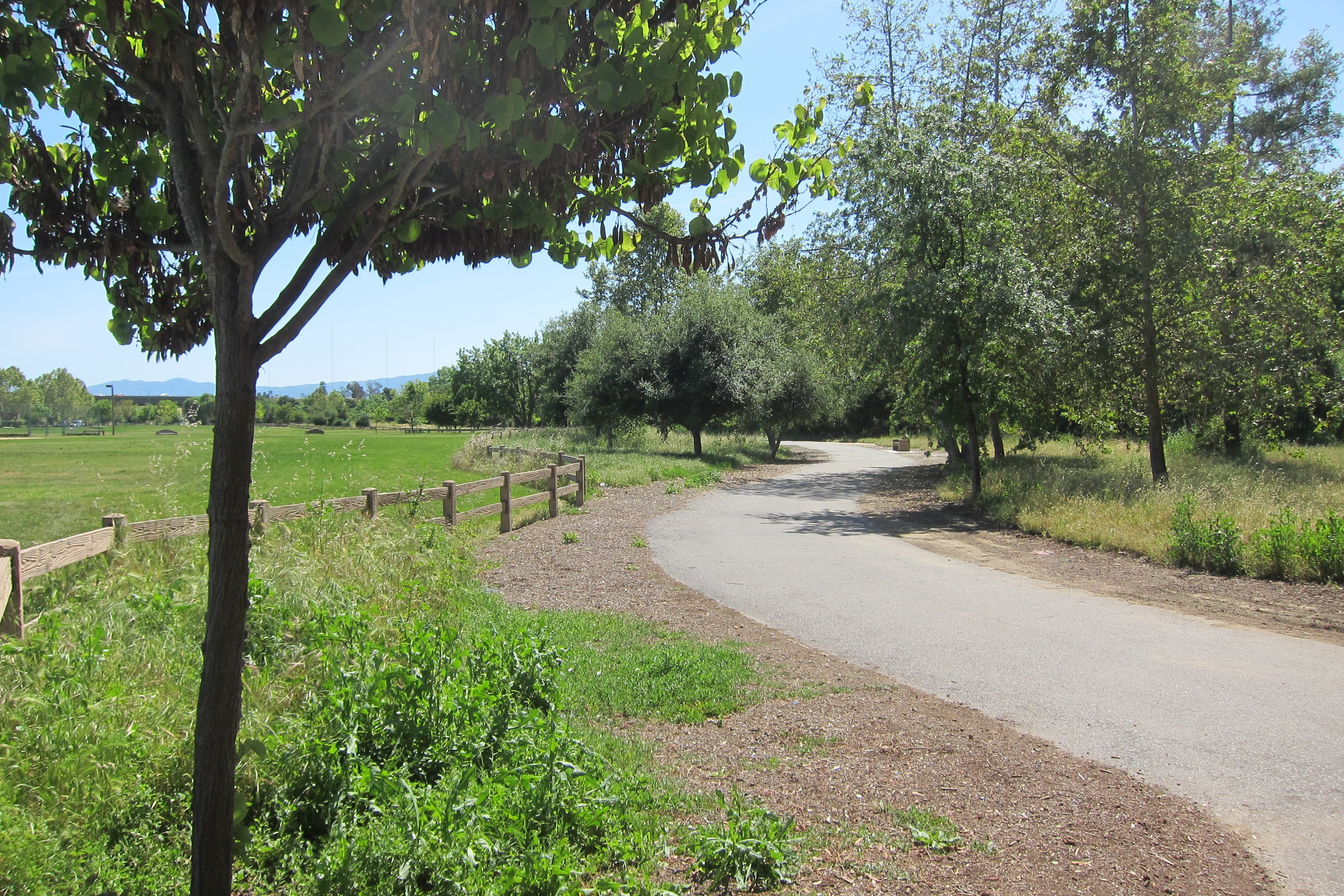 Selma Olinder Park Coyote Creek Trail, Downtown San Jose
Length: 0.7 miles
Address: East William St. & South 16th St., San Jose
While the full Coyote Creek Trail spans over twenty miles, this short section of it runs through William Street Park and into Selma Olinder Park. Begin at the park entrance on East William Street to take this paved bike path through the beautiful scenery alongside Coyote Creek. The Authority granted the City of San Jose $600,000 to construct a segment of this trail as part of the Selma Olinder Park development.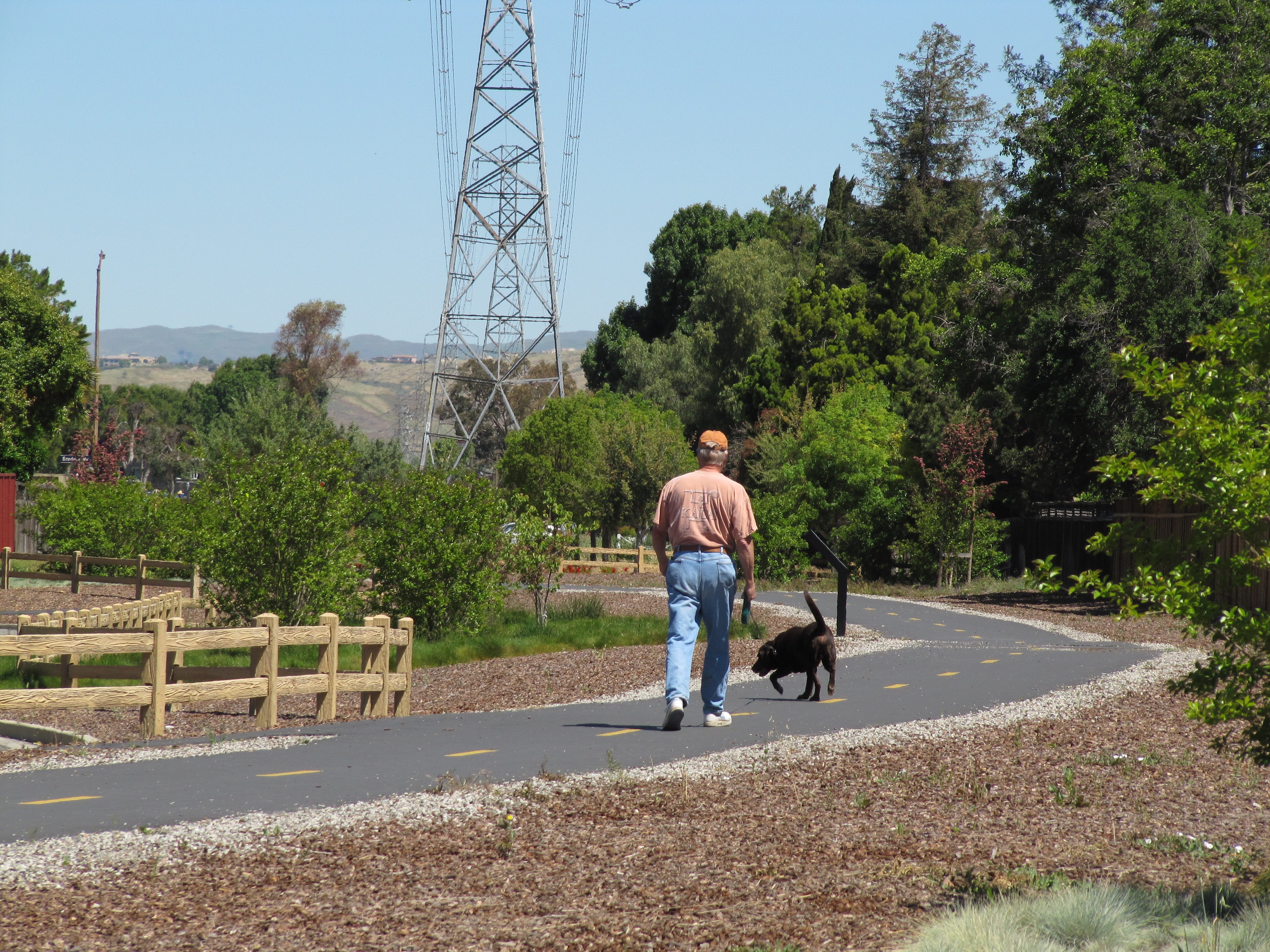 Albertson Parkway, South San Jose
Length: 0.5 miles
Address: Cresta Vista Way & Dondero Way, San Jose (multiple entries)
In 2007, the Authority contributed $400,000 to help the City of San Jose transform this neglected utility corridor into a recreational parkway with a meandering paved trail and landscaping that includes many native plants. The trail is only a 5-minute bike ride from the Santa Teresa VTA Light Rail Station (VTA buses and light rail vehicles are equipped with bike racks). While the length of this trail is only half a mile, it leads directly into Santa Teresa County Park, where cyclists can continue their bike ride.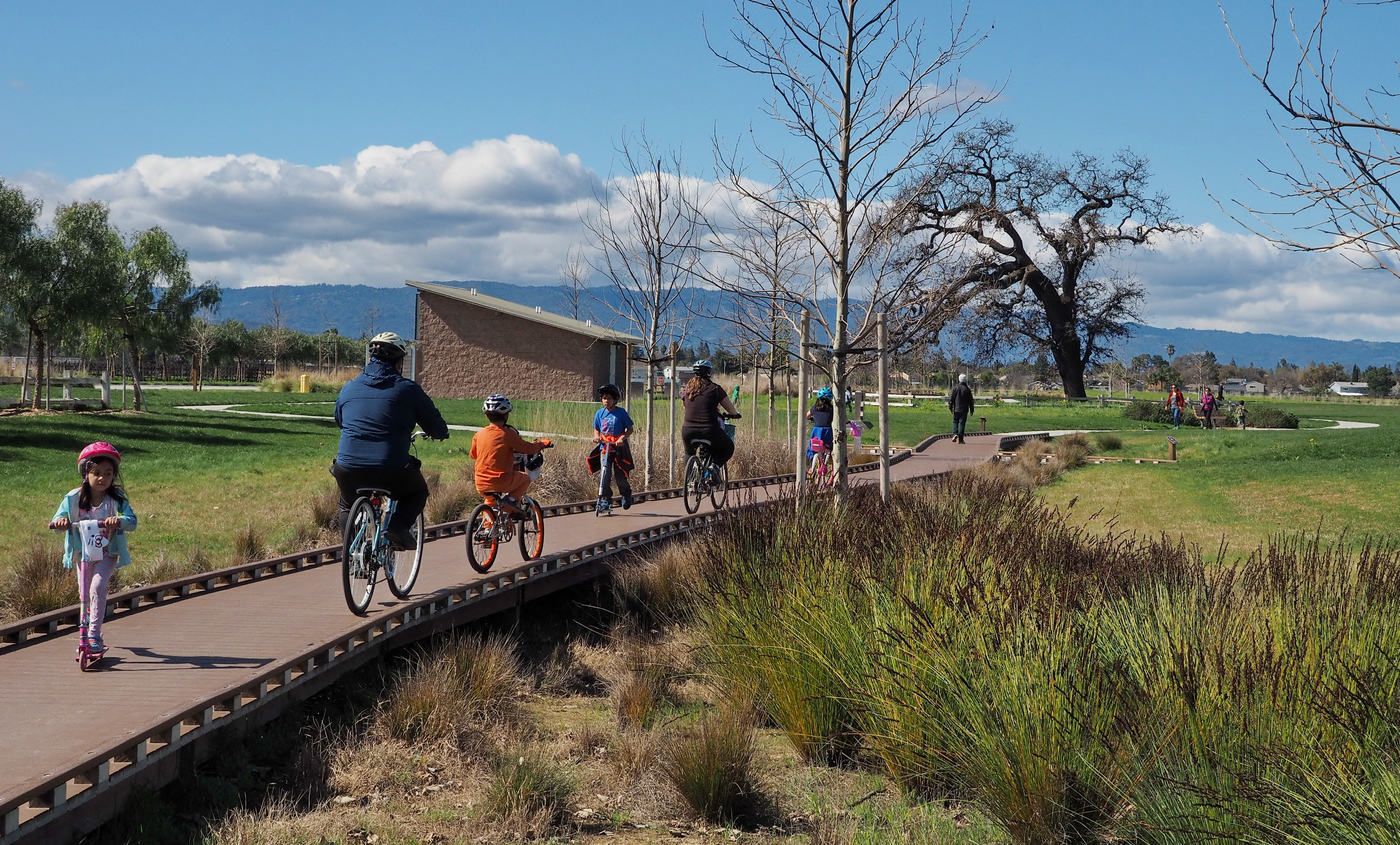 Martial Cottle Park, South San Jose
Distance: 2.4+ miles
Address: 5283 Snell Ave., San Jose
Along with providing land for farmers and educational activities, Martial Cottle Park also features a trail system that is ideal for families with small children on bikes as well as for more experienced cyclists. Get your exercise while taking in the lovely views of the surrounding mountains! The Martial Cottle Park Loop is a 2.4-mile paved trail encircling the park, but there are additional paths that meander through the park's beautiful landscapes. The Authority provided funds to the County in 2006 to open this 288-acre urban park.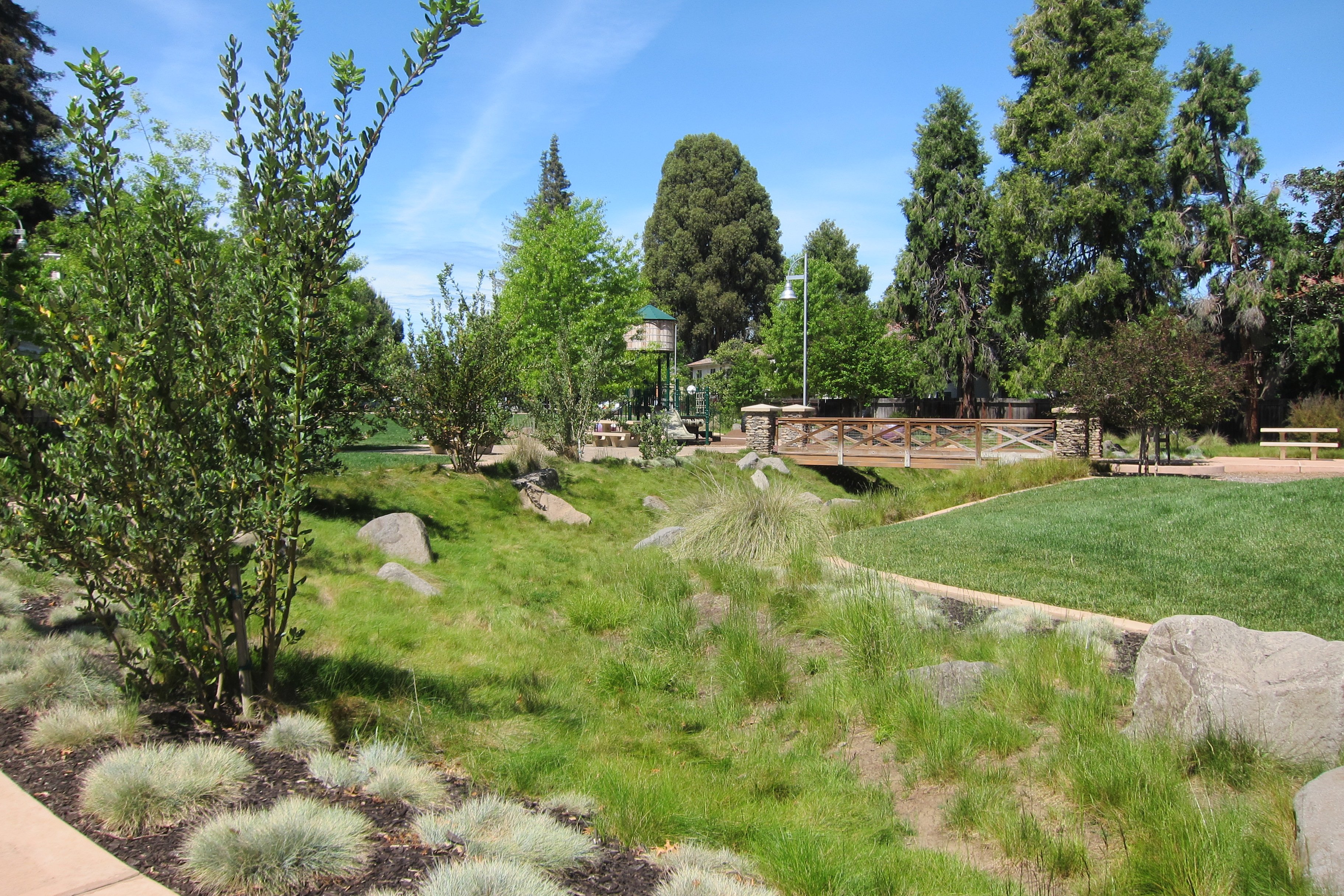 Stojanovich Family Park: Campbell
Address: 316 Union Ave., Campbell
This 1.3-acre park is the perfect place for younger cyclists to get more comfortable on their bikes. The park features a wide, paved path along with a pedestrian bridge, benches, play structure, grass field, and interpretive signs that shows the agricultural history of the site. The Authority granted $81,629 to help fund this park in 2012.