Hiking is one of the most beneficial leisure activities you can do! It's outdoors, it's a great opportunity to spend time with people, and it's a fun way to work up a sweat. However, it can be a struggle getting out onto the trail and, when you're new to it, it can be even harder to take those first steps.
As part of our effort to connect everyone with nature, we've created a quick guide to help break down barriers and make hiking the accessible activity it should be. And with wildflower season quickly approaching, there's no better time to take the plunge and spend some time enjoying the beauty that Santa Clara Valley has to offer.
When first starting your hiking trip, remember safety is most important – and is often why hiking can be an intimidating adventure. Once you assure your safety, the rest will come much easier. The Open Space Authority's trails are all quite safe and well maintained, however, any time spent in nature brings with it inherit risks. Simply being prepared will minimize these risks and make your trip easier, more relaxing, and more enjoyable.
Here are some quick tips to ensure your safety on the trails and make for a great day: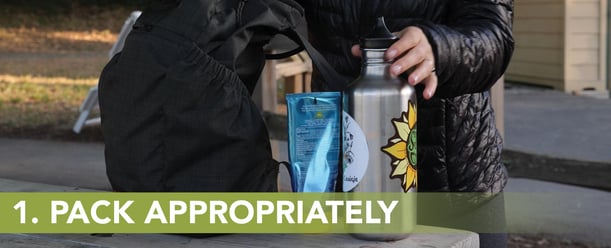 1. Pack appropriately
See our Tips and Guidelines page to get an idea of what you should bring with you on the trail. Some of the most important items are water, food, and sunscreen. Dehydration can be one of the most considerable dangers you might encounter while hiking but is also one of the easiest to avoid. No matter the length of your hike, it's always a good idea to bring some food with you, even something small, like a granola bar or nuts (they call it "trail mix" for a reason).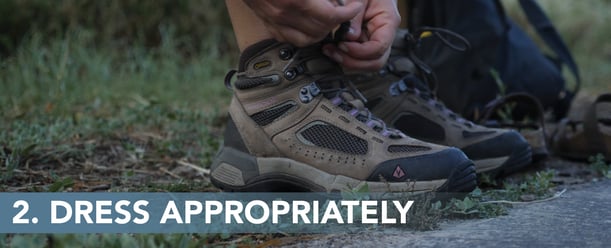 2. Dress appropriately
Long pants are a good idea, as they can protect you from ticks, mosquito bites, poison oak, etc. Wear comfortable and sturdy close-toed shoes – you don't need hiking boots for every hike you go on, and Open Space Authority trails are typically doable in regular athletic shoes. Hats are also recommended, especially when hiking locally in sunny California. Bringing a rain jacket or poncho with you is always recommended as well, as the weather can change quickly, which brings us to our next tip.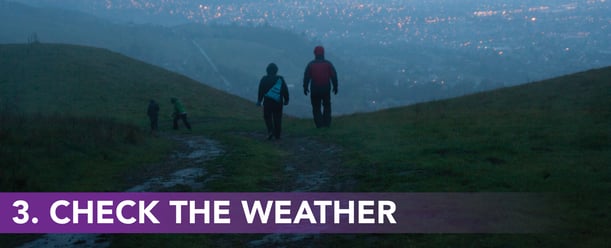 3. Check the weather
Check the weather forecast before you go – this can help inform you what to wear and pack. If it's warm, consider swapping the puffer jacket for a lighter alternative. If it's cold, wear layers – you might warm up as you go. Regardless of the temperature, sunscreen is always recommended and packing a rain jacket never hurts.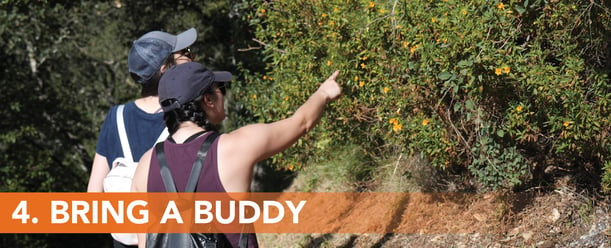 4. Bring a buddy
Having someone there with you is an additional safety net and can make the experience more comfortable for you – and more enjoyable! Bonus points if your buddy has previous hiking experience, but that's not essential – just make sure both of you are prepared for the trip, and if you're not from the same household, maintain social distancing on the trails to keep one another safe.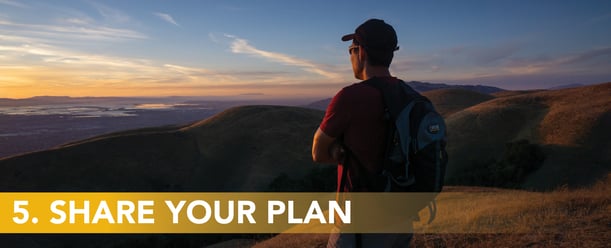 5. Share your plan
If you do go alone, tell someone your plan for the day, including when you're leaving and when you plan to return. It's best to be as safe as possible, especially because cell service can be spotty on some trails.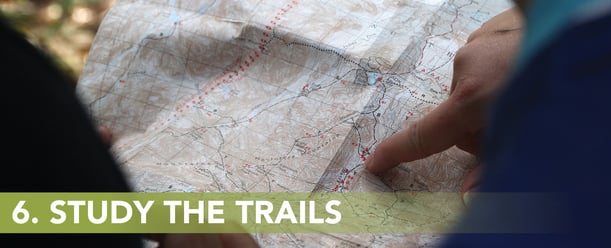 6. Study the trails
Study the trail and route before you go. Preparation and safety go hand-in-hand with hiking. The better prepared you are, the safer you'll be. It's always wise to know where you're going and have a map of the trail on hand to reference, whether it's a physical copy or downloaded on your phone. All Open Space Authority trails are downloadable off our website (note: due to COVID restrictions, there are no physical maps available at Authority preserves, however each preserve has a kiosk with a map. We recommend you either take a picture of it at the trailhead, or that you download the trail ahead of time).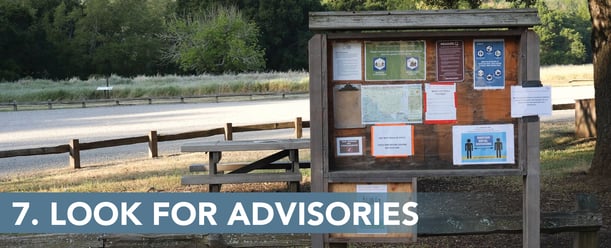 7. Look for advisories
If visiting an Open Space Authority trail, visit the Conditions and Safety page to make sure the trail is open and to be aware of any alerts. If visiting other trails, check the managing agencies' websites before you head out.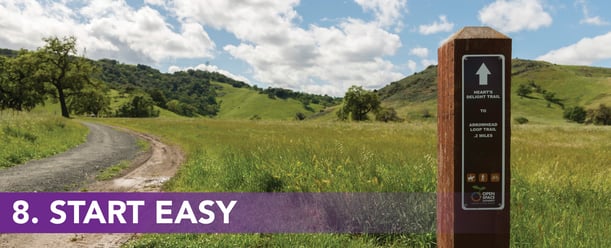 8. Start easy
You can find Authority trails based on your activity and difficulty level here and pick the best trail for you. When health conditions allow them, you can also participate in our docent lead hikes for a guided experience.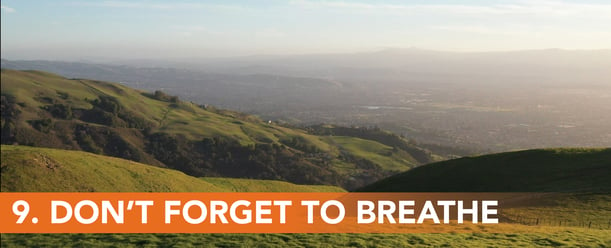 9. Don't forget to breathe
Getting into nature can be one of the most healing experiences we can give ourselves, and it's even more valuable when you allow yourself to take a moment to be fully present and appreciate it. Thank yourself for having the courage to try something new and reap the physical and mental health benefits nature provides. Try to remind yourself to stop and smell the roses - or maybe, on Authority preserves, wildflowers.
Finally, just take the leap! Getting out there is the hardest part and once you do, you'll be so happy you did. See you on the trail!