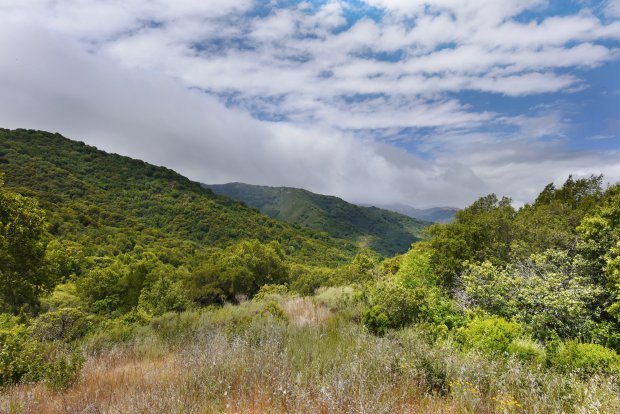 Authored by Paul Rogers and published in The Mercury News November 27, 2018. Photo by Noel Thurlow.
SAN JOSE — As open space deals go, the property is small. But its impact could be big.
The Peninsula Open Space Trust, a non-profit group based in Palo Alto, announced Tuesday it has closed a deal to purchase 159 acres in the rural foothills of Santa Clara County between Almaden Reservoir and Loma Prieta, the tallest peak in the Santa Cruz Mountains.