Did you know that Valentine's Day contributes, on average, an additional 9 million kilograms of carbon dioxide emissions? With mass-produced flowers, gifts wrapped in plastic, and cheaply made items, the holiday adds an unnecessary strain on the planet.
With Valentine's Day approaching, consider reframing how you celebrate! Keep reading for some ideas on how to celebrate sustainably this year.

Buy fair trade chocolate
Rather than getting your loved one a generic heart-shaped box of chocolates, find one that's certified Fair Trade! This means your gift was produced with safe, ethical working conditions, reduced environmental impacts, sustainable livelihoods, and community-driven operations. Learn more about Fair Trade products here.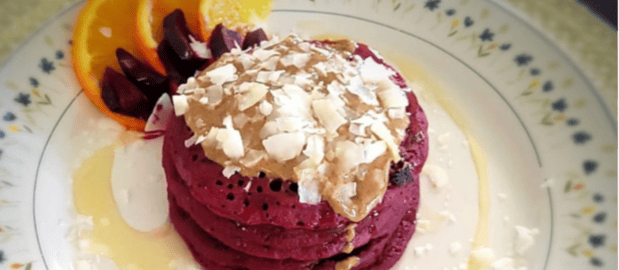 Cook a seasonal meal
Home cooked food is one of the best ways to show love – whether for a partner, a family member, a friend, or yourself! So, what better meal to cook than a locally sourced one with a small footprint? And bonus points if you add in a farmer's market date to grab the ingredients beforehand.
Purchasing locally grown food is a great way to lower your carbon footprint from shipping ingredients and support your local agricultural industry. And in the South Bay, we are especially lucky to have fantastic produce all year long. Need inspiration? Check out our produce guide for this winter and enjoy a seasonal Valentine's brunch!

Bike to your date location
Rather than driving to your date location, consider incorporating a relaxing bike ride into the day! Leave early and visit one of the best paved trails in Santa Clara County, like Martial Cottle Park or the Llagas Creek Loop, or go straight to your location. Grab those safety helmets (because safety first!), get out there, and enjoy some time in nature.

Give the gift of experiences
Gifts like cards, clothes, stuffed animals, and electronics are often created with "planned obsolescence," or created with the understanding that these items will need to be replaced, or simply thrown away. So rather than giving gifts of "things," consider giving the gift of experience, like a trip to the spa, a movie night, or a meal, for example.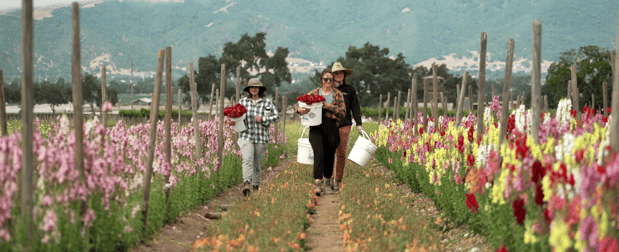 Shop Local
If you do want to give a physical gift, consider purchasing those made and sold locally at farmer's markets and local artisan fairs like lotions, soaps, artwork, and even flowers! Flowers are often shipped thousands of miles in refrigerated planes, creating a much larger carbon footprint than you may have expected. Buying bouquets sourced locally is a great sustainable alternative.

Enjoy the great outdoors
What better way to bond with a loved one than in your beautiful open spaces? The Santa Clara Valley is home to beautiful landscapes, rich biodiversity, and a wide array of hiking trails and urban open spaces. Just don't pick the flowers, please! And if you want some tips for the journey, check out our Beginner's Guide to Hiking.