The Open Space Authority is committed to the values of inclusion and equity in every facet of our work. We recognize this is a life-long effort, without a beginning or an end. It includes short-term and long-term goals, and our first step is listening to the community and reflecting upon our own practices and systems of work. From here, we will reflect on the ways that we engage in larger systems and structures within our community, both positive and negative, to identify and inform meaningful actions and change.
On May 27th, the Open Space Authority Board of Directors proudly passed a resolution celebrating Pride Month, committing the agency to creating safe, welcoming, and inclusive outdoor spaces for all. Read about the recognition on our blog here.
Back in January 2021, the Board created an Ad Hoc Committee, comprised of Board and CAC members, who report dedicated to evaluating and improving how the Authority's work integrates and reflects the values of justice, equity, diversity, inclusion, and accessibility. The committee has engaged a consultant to help facilitate these meetings, and in the meantime the first official meeting took place in May 2021, with great participation. The Staff Working Group for the AdHoc committee is currently conducting research and gathering data to help understand the baseline level of diversity, equity, and inclusion at the Authority, with the findings presented during the upcoming meeting in July.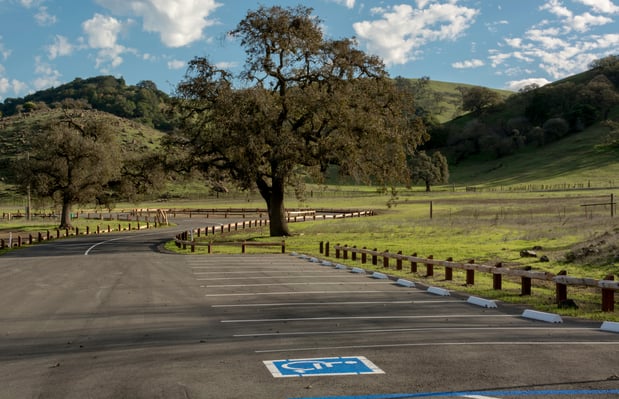 The Authority is also in early planning stages for a new project launching this Fall, the ADA Transition Plan, which will ensure that the Open Space Authority is in full compliance of the Americans with Disabilities Act (ADA). This plan will include a comprehensive evaluation of the Authority's properties and practices, as well as identify a phased approach for implementing the changes necessary to improve accessibility and inclusion throughout the Authority's facilities, programs, services, activities, and communications.
While we are actively working to improve our practices and increase equitable access to nature, we recognize that this will be a process and we still have a lot of work to do. There is much more to be done, and we want you to hold us accountable. Please reach out to us at info@openspaceauthority.org, and let us know how we can improve. We represent you, the Santa Clara Valley community, and we want to hear your voices. We are working, and we are listening.
Photos: Lanny Nguyen, Derek Neumann