Resolution Declares Open Spaces Are Welcoming, Inclusive Outdoor Spaces for All
Nature is a sanctuary for humans in a stressed and challenged world. Nature is a place for peaceful contemplation and connection when it's hard to find elsewhere. Nature is a place of comfort and acceptance in an increasingly binary, polarized, and divided nation. This past year as we experienced the COVID-19 pandemic, we saw tremendous public desire and demand by Santa Clara County's diverse communities for access to nearby parks and open spaces for all the physical and mental benefits that time in nature provides.
As a public land conservation agency dedicated to connecting everyone throughout its jurisdiction to nature, the Authority recognizes that members of marginalized and underrepresented communities, including the LGBTQI+ community, may feel unwelcome or unsafe in public outdoor spaces, including open space preserves and urban open spaces. The Authority thereby recognizes and honors the month of June as Pride month – a time to honor and promote equality for lesbian, gay, bisexual, transgender, questioning/queer, intersex (LGBTQI+) Americans. On May 27, 2021, the Authority's Board of Directors passed a Resolution celebrating Pride Month and committing the agency to creating safe, welcoming, and inclusive outdoor spaces for all, including for the LGBTQI+ Community.
"Santa Clara's nature preserves teach us about respect, interconnectedness, and healing," said Director Shay Franco-Clausen, Vice-Chairperson of the Authority's Board of Directors. "As an Afro-Latina Lesbian woman and LGBTQ-elected figure, I'm proud to hold space for people like me to find solace and strength in our natural landscapes, just as I've done since I was a child growing up here. The rise in violence and dehumanization against our community means we need more safe spaces than ever. If nature preserves are going to continue to be meaningful and relevant in our future, it will be because we have done the necessary work of inclusion, today. Santa Clara's one-of-a-kind, special ecosystems remind us of what it means to be human."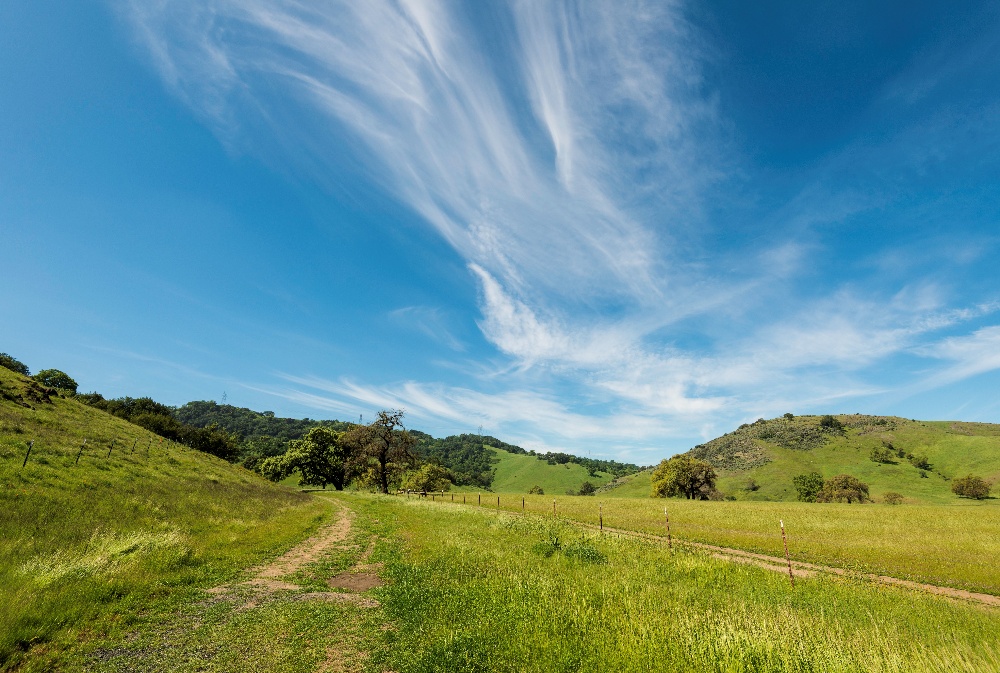 Belonging is a universal desire and we all seek places where we feel we belong and are accepted. When we feel safe and accepted and that we are part of something larger than ourselves, that is when our respective contributions and potential are unleashed. Many people who identify as LGBTQI+ have a special bond with nature and a strong affinity to environmental protection, environmental justice, and social justice. Throughout history, nature has been a welcoming refuge for so many from experiences of bias and rejection in greater society. I found such a welcome community in Gay and Lesbian Sierrans (GLS), an official activity section of the Sierra Club. As a young, environmental professional, I served for many years as a Sierra Club GLS hike leader and chaired the San Francisco Bay Chapter's GLS Governance Committee. GLS provided an environment of belonging and a place where I could be myself. My experiences with GLS built my self-confidence that I could be a leader of impact in the field of conservation and environmental protection. Today, there are numerous GLS sections in Sierra Club Chapters across the state and nation, including the Loma Prieta Chapter (Peninsula), San Francisco Bay Chapter (Rainbow Sierrans) and the Angeles Chapter in Southern California, that are connecting LGBTQI+ identified people to nature and to opportunities to make a difference in protecting the natural world.
One of my mentors, heroes and fellow GLS members was Bob Walker, a gay man who became Chair of the San Francisco Bay Chapter of the Sierra Club. Bob was an accomplished and self-taught nature photographer who documented and chronicled the threats to open space in the East Bay. He used his amazing photography to raise awareness about the importance of protecting natural areas from urban sprawl. Bob taught me much about the importance of open space to sustainable communities, of employing strategic land acquisition, policy and advocacy to protect threatened open space, and about connecting people to nature through regional trails. But most of all, he taught me the power of beauty and connection to shape public opinion and change the hearts and minds of policy makers toward protecting irreplaceable open spaces. One of the greatest honors of my life was working closely with Bob to name a regional trail and ridge (Bob Walker Regional Trail / Bob Walker Ridge) after him in East Bay Regional Park District's Morgan Territory Regional Preserve before he died of AIDS in 1992.
So no matter who you are, or what your race, ethnicity, nationality, identity, orientation, background, or disability - know that nature is there for you and that you are welcome in Open Space Authority preserves, because these special natural places belong to everyone.



Andrea Mackenzie
General Manager

HIKING WITH PRIDE
Saturday, June 5
8:00 a.m.
Coyote Valley Open Space Preserve
550 Palm Ave. Morgan Hill, CA
Silicon Valley PRIDE, the largest PRIDE organization in the South Bay, is hosting a hiking series to kick off PRIDE month. Hiking with PRIDE will be held once a month in June, July, and August, with the kickoff at Coyote Valley Open Space Preserve. "Silicon Valley PRIDE feels it is important to engage the community in healthy activities throughout the year," says Nicole Altamirano, Chief Executive Officer of Silicon Valley PRIDE. "Being able to be out and enjoy nature is a great way to bring the community together."

When I Am Among the Trees by Mary Oliver
When I am among the trees,
Especially the willows and the honey locust,
Equally the beech, the oaks and the pines,
They give off such hints of gladness.
I would almost say that they save me, and daily.
I am so distant from the hope of myself,
In which I have goodness, and discernment,
And never hurry through the world
But walk slowly, and bow often.
Around me the trees stir in their leaves
And call out, "Stay awhile."
The light flows from their branches.
And they call again, "It's simple," they say,
"and you too have come
Into the world to do this, to go easy, to be filled
With light, and to shine."