This past month a group of young people from San Jose got the chance to explore our local open space preserves in a unique way – camping out under the stars.
This opportunity was a project of San Jose Conservation Corps + Charter School (SJCC+CS), an education and job training program that helps disadvantaged teens and young adults explore careers in natural resource management and green energy while finishing their high school degrees. Students learn technical skills by participating in community service projects for local partner agencies, including building and maintaining hiking trails, constructing fuel breaks for fire prevention, landscaping work, and light construction projects, like park building maintenance and repair.
The students spent the week working on field projects at Rancho Cañada del Oro Open Space Preserve. They removed invasive shrubs that are known as French Broom, from around an old house, orchard area, and along the access route. Authority field staff were on site to provide tips and tricks for removing the plants and to answer questions about their daily work.
At night, the team bundled up and camped out in tents at the preserve. For most of the participants, who were born and raised in Bay Area cities, this was the longest time they had ever spent outdoors and the first time they had ever gone camping.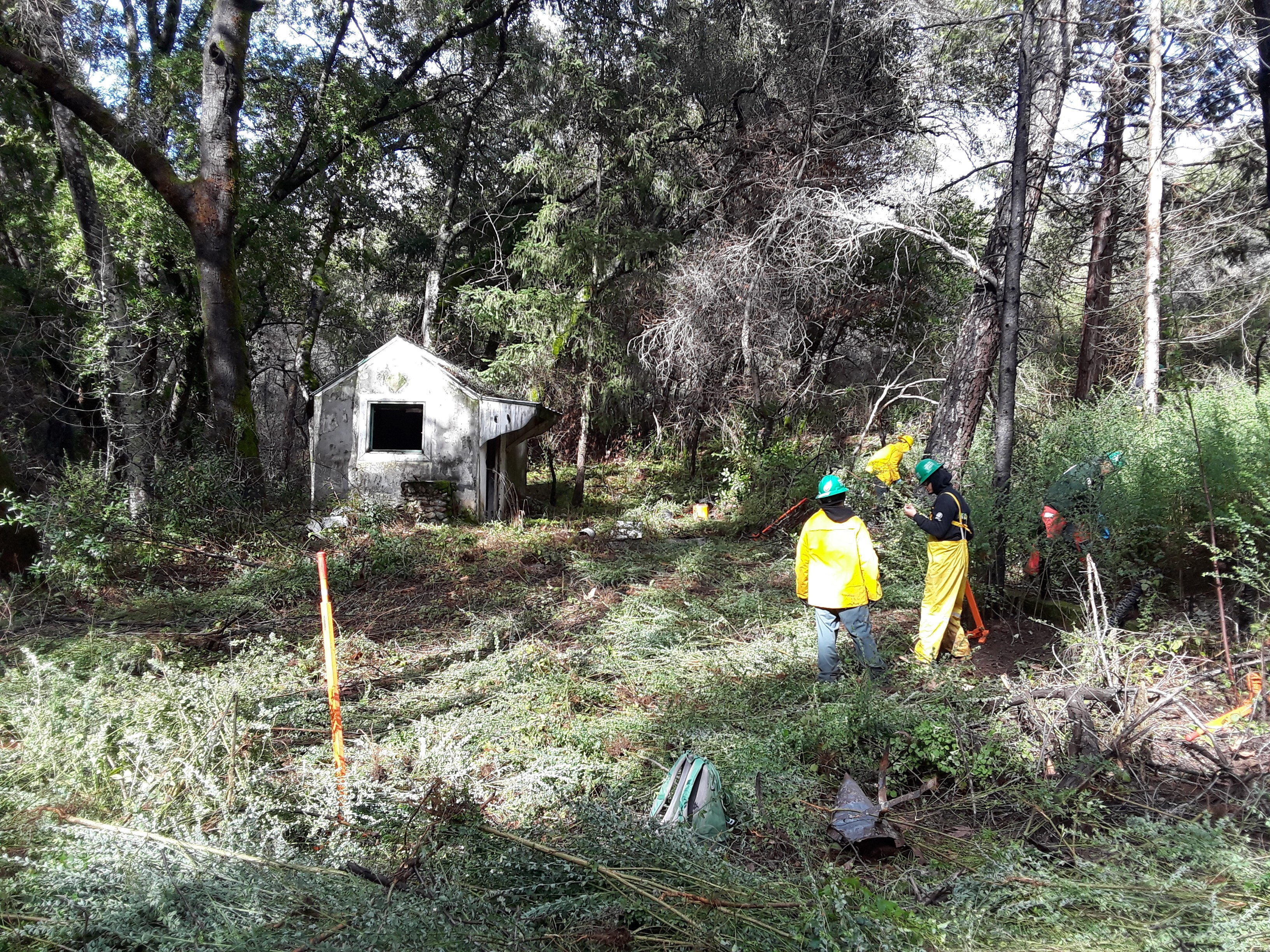 While the winter weather made for a chilly first camping trip, the students were enthusiastic about the experience. Daisy R. said she was surprised by the number of beautiful creeks they spotted while hiking to their work site, a mile and a half each way. Both Brandon M. and Pedro B. were amazed by the number and diversity of wildlife they saw in nature.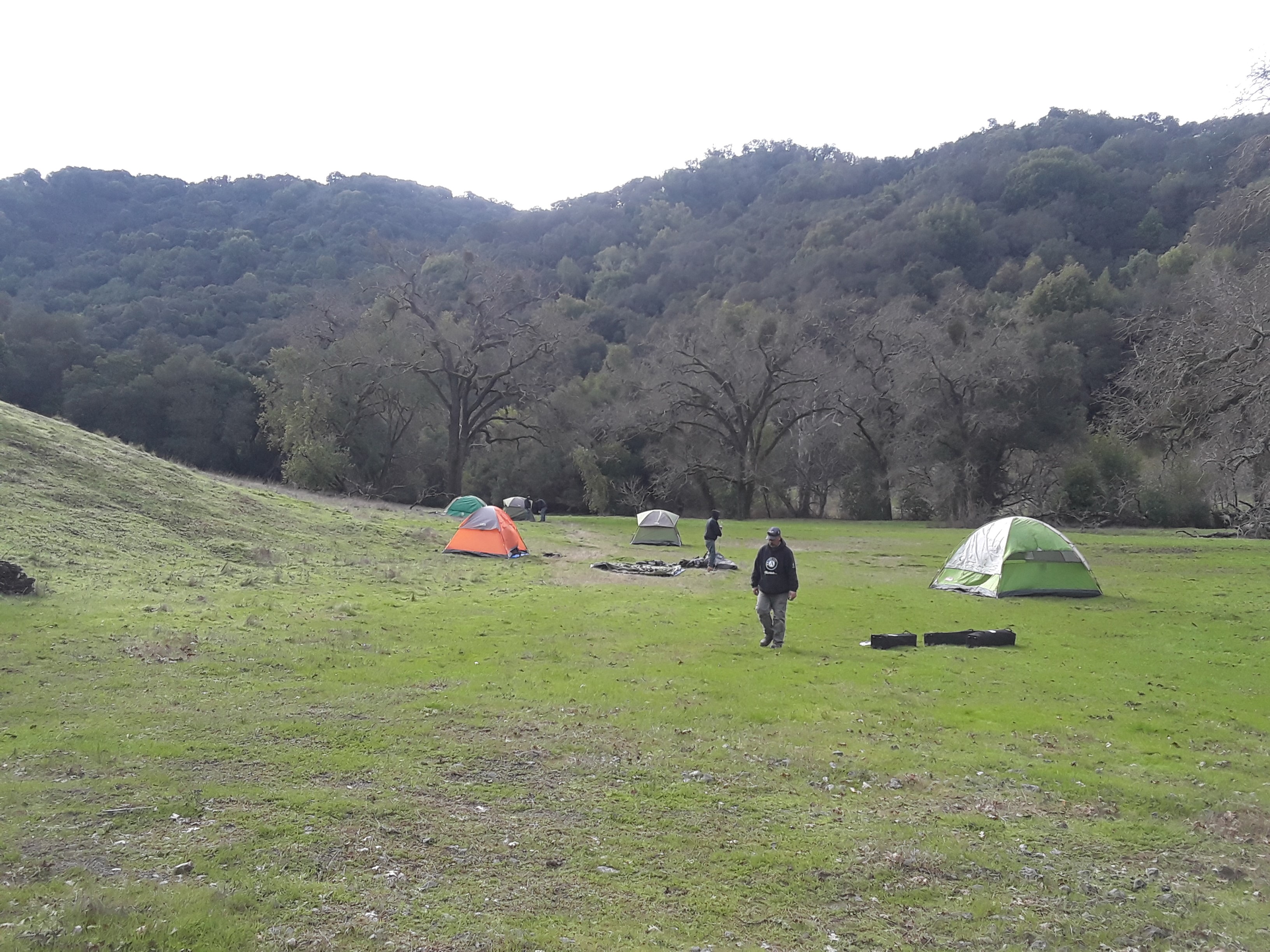 "It is important for the Authority to support our local youth programs to allow each of them to explore and understand the natural world around them in a safe and encouraging environment," said Open Space Authority Field Operations Manager, Derek Neumann. "The connections and bonds that develop with this type of work and interactions with natural resource staff help to foster an understanding and respect for our local wildlands, enabling them to become advocates in the future for preservation of our natural landscapes."
The experience seems to have done just that. After the trip, all the students said they would consider pursuing a career in land management or wildlife protection.