David Mauk, Natural Resource Technician at the Open Space Authority, has been a lifelong nature lover, so it only makes sense that he works every day to protect wildlife and the places where wildlife live here in the Santa Clara Valley.
Originally hailing from Kansas City, Missouri, David grew up loving nature. "Ever since I was a kid, I wanted to work in the field of conservation," David reflects. "I've had a lifelong passion for nature, and I always knew what I wanted to do – and I always just refused to spend too much time indoors." He'd go camping, hiking, backpacking, and often would simply spend time sitting against trees, enjoying the way they moved with the wind as the birds sang along.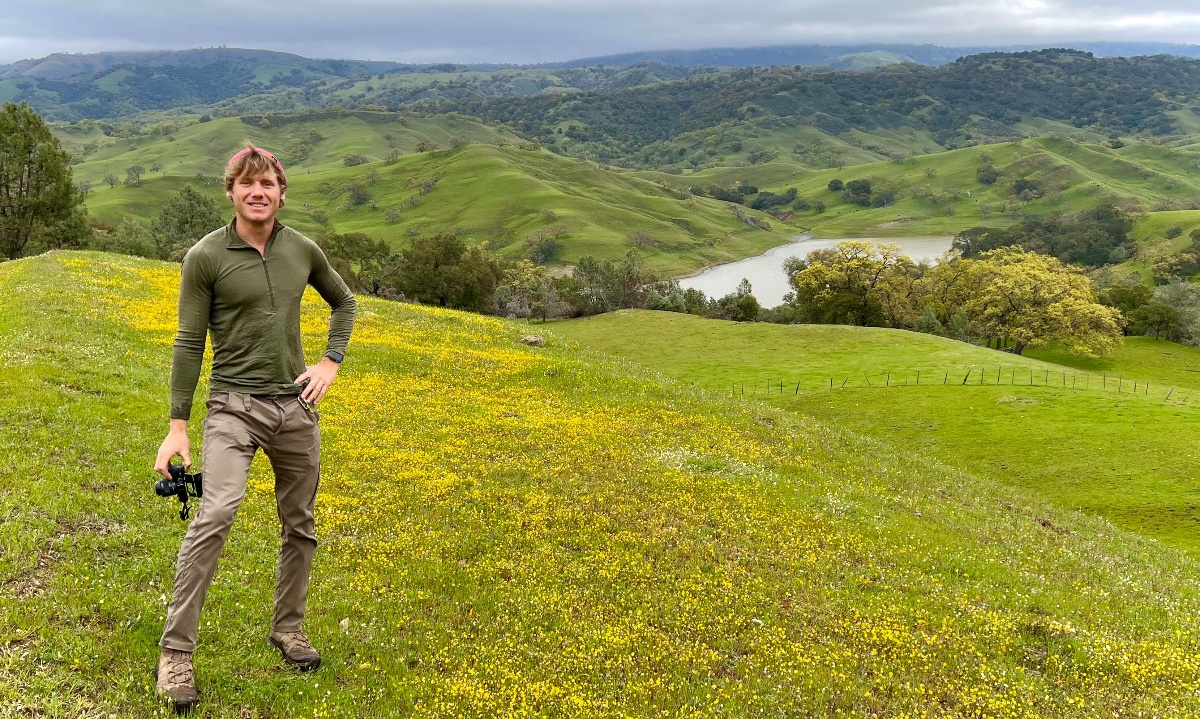 His innate love of nature led him to start volunteering at different outdoor organizations in Missouri, which helped him realize he could translate his love of nature into a career, and that he could use science to protect nature and the environment that he'd always loved so dearly. "Things changed for me once I realized that, using science, we can recognize ecological threats that humans present and, once we understand them, we can mitigate them. And, ideally, we can return our footprint to being a part of the environment, rather than a nuisance to it."
He eventually moved to the South Bay in 2013 to earn his Bachelor of Science in Environmental Studies from San Jose State University. After graduating in 2016, he took on a few different roles at California State Parks, including helping to protect endangered seabirds that nest at Big Basin Redwoods State Park, called marbled murrelets, as the Senior Park Aide for the Marbled Murrelet Conservation Program. In 2018, he found a role as a seasonal aide with the Open Space Authority and, once it ended, knew he wanted to come back to the agency.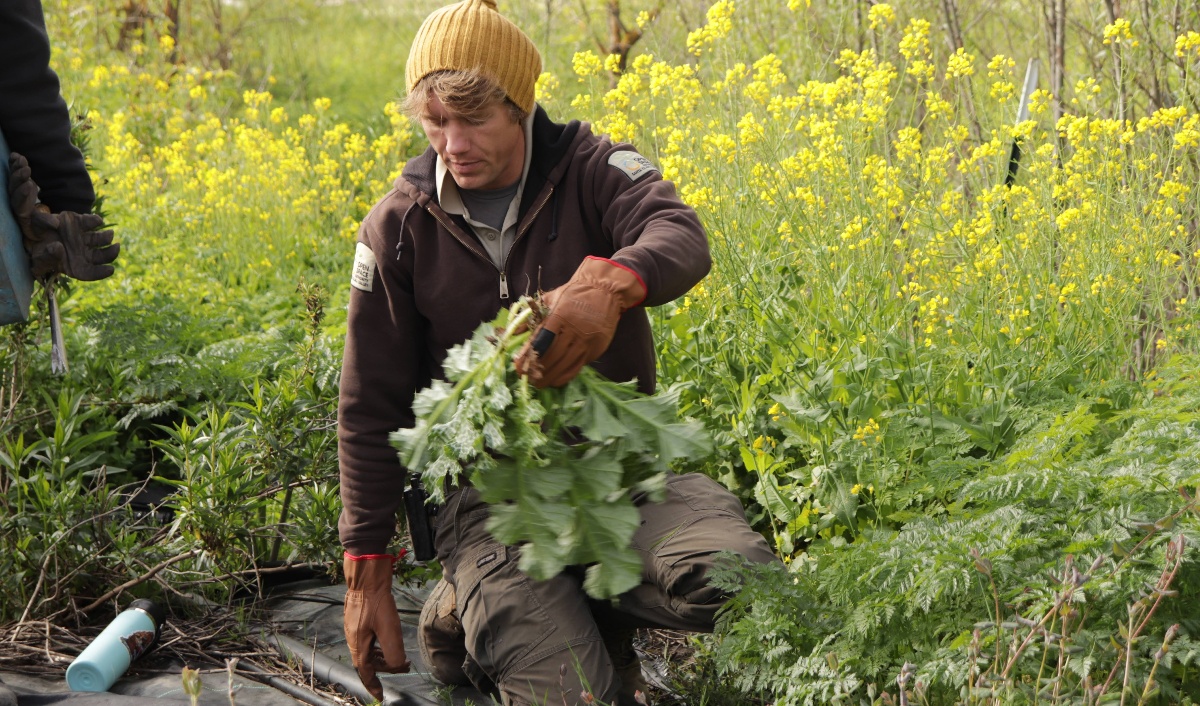 As Natural Resource Technician, David is responsible for controlling invasive plants, with projects like Early Detection, Rapid Response (Kat Hill)
In 2020, he was hired at the Open Space Authority as the Natural Resource Technician, where he's worked ever since. In this position he's responsible for coordinating restoration efforts, restoring habitat for wildlife, and controlling invasive plants – with projects like Early Detection, Rapid Response. He also documents his time outdoors with his fantastic photography skills, capturing some of the agency's most magnificent imagery which the Open Space Authority regularly features in articles and on social media.
In his free time, he also enjoys "pretty much anything outside." In addition to photography, he enjoys appreciating nature and wildlife, and kayaking. "If I can combine all three, it's kind of one of my favorite things." You can also find him backpacking, camping, and doing archery.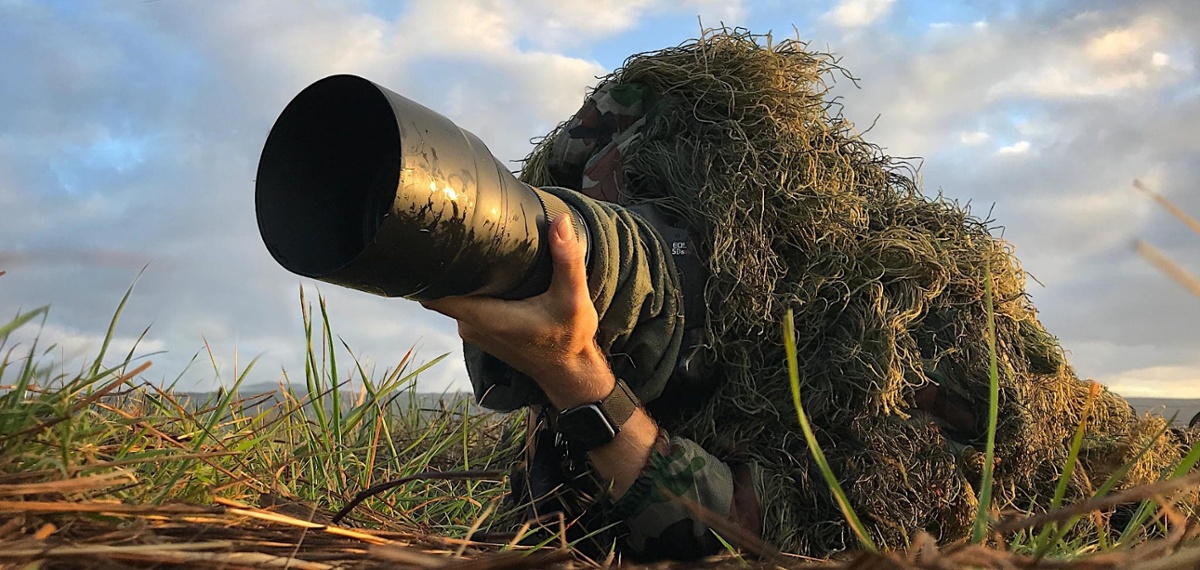 David camouflages himself to photograph threatened burrowing owls without disturbing them
Now, having worked at the agency for over three years, David loves the variety his role offers and the benefits that he helps provide to the ecosystem. "I like that we are having a very direct impact on protecting wildlife, habitat, and generally improving the habitat overall," he notes. "Plus, I get to be outside a lot, amongst wildlife and with my team working toward a shared vision."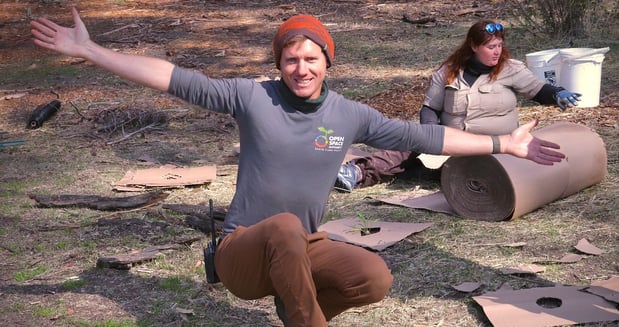 To this day, the wildlife that he's always cared about is exactly what continues to inspire him. "Seeing the wildlife thrive in the region, seeing birds nesting, seeing red-tailed hawks fly all over the place – that is exactly why we do it. Despite how the ecosystem has changed, local wildlife can thrive, and a part of that is because of the work that we do at the Authority," David says. "That is what inspires me."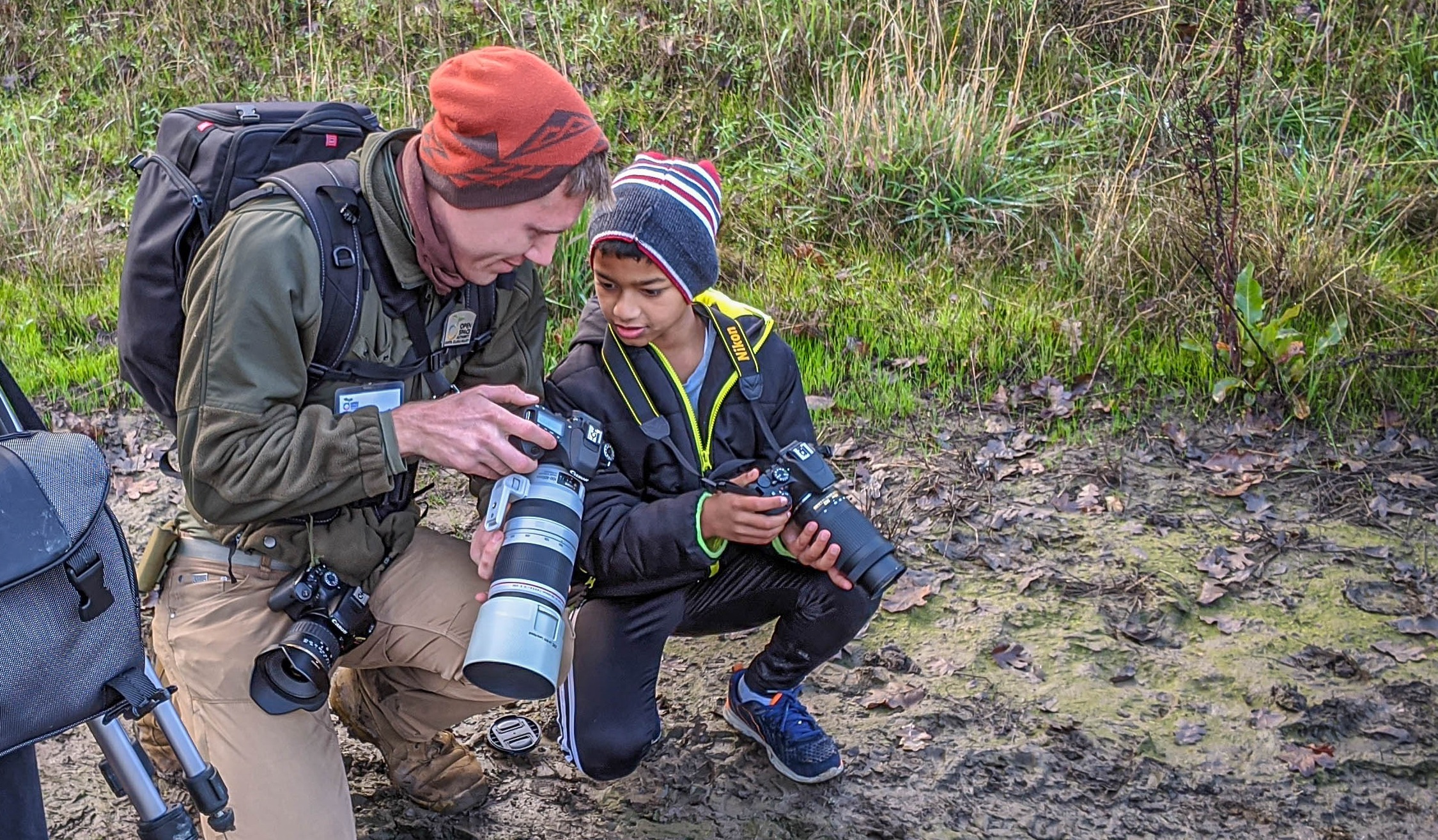 David teaches the next generation of nature photographers during an OSA event (Cassie Kifer)