Pumpkins are the ultimate fall icon, and where better to find them than at your local pumpkin patch?
Spina Farms Pumpkin Patch in Coyote Valley (just south of San José) is now open seven days a week through October 31, to serve the community with fall fun and agricultural education. The Patch was originally located off Bailey Ave but has since relocated a quarter mile south to Laguna Ave and Santa Teresa Blvd in partnership with the Santa Clara Valley Open Space Authority.
"Spina Farms has provided family fun and agricultural education for decades," says Ronda Estrada, the manager of the pumpkin patch. According to Estrada, what started as a small patch established by John and Linda Spina in 1976, is now a beloved, fall time community tradition for all ages. "Many families come to Spina Farms as an annual tradition to pick their pumpkins, take photos with loved ones, and to bond outdoors during the fall season," Estrada notes.
In June 2022, Spina Farms Pumpkin Patch entered a three-year lease at the Open Space Authority's "Laguna 60" property. These lands – 60 acres in total – were permanently protected in 2021. In September of 2022, the pumpkin patch reopened to the public on the new parcel of land, offering a family-friendly outing to thousands of Bay Area residents.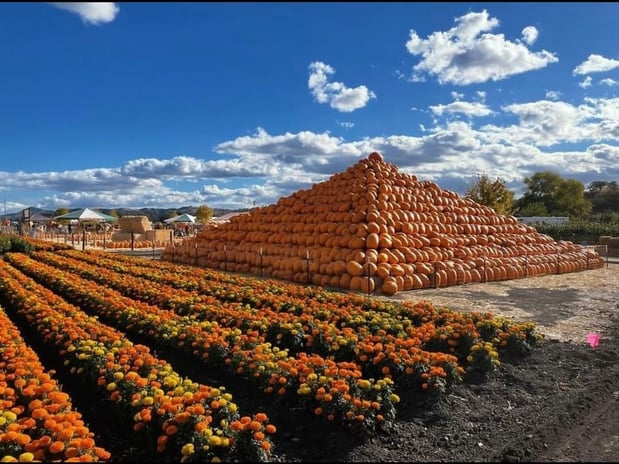 "It's exciting to see residents benefit from these farmlands," says Julie Morris, Santa Clara County Agricultural Liaison, a Cooperative Extension position supported by the Santa Clara County Agricultural Division and University of California Agriculture and Natural Resources. "And in turn, every Pumpkin Patch visitor helps support our farmers and the agricultural community in the South Bay. This type of local, sustainable food production contributes to our region's overall economy, health, and quality of life."
"These Coyote Valley farmlands contribute to our thriving agricultural economy," says Andrea Mackenzie, General Manager of the Santa Clara Valley Open Space Authority. "Working lands are often overlooked within the Silicon Valley, but they provide countless environmental benefits, put food on our tables, and remind us that this region has an important agricultural heritage."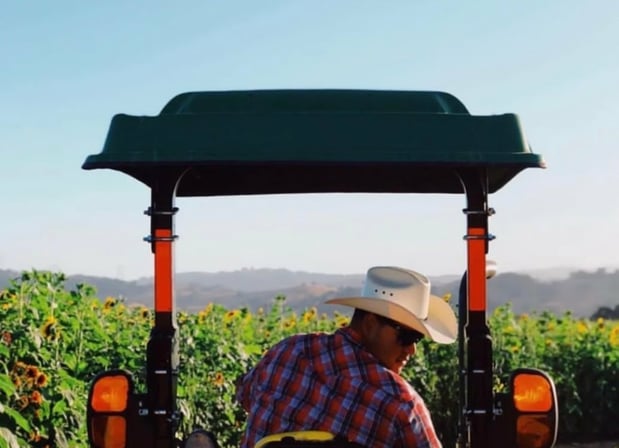 Once known as "The Valley of Heart's Delight," agriculture in Santa Clara County faces many challenges, including changes in the economics of ranching, skyrocketing land values, and development pressures. Since the 1950s, urban development and sprawl have claimed many of the Valley's orchards and fields, and of the remaining 27,000 acres of farmland in Santa Clara County, roughly half is considered at risk of development over the next 30 years.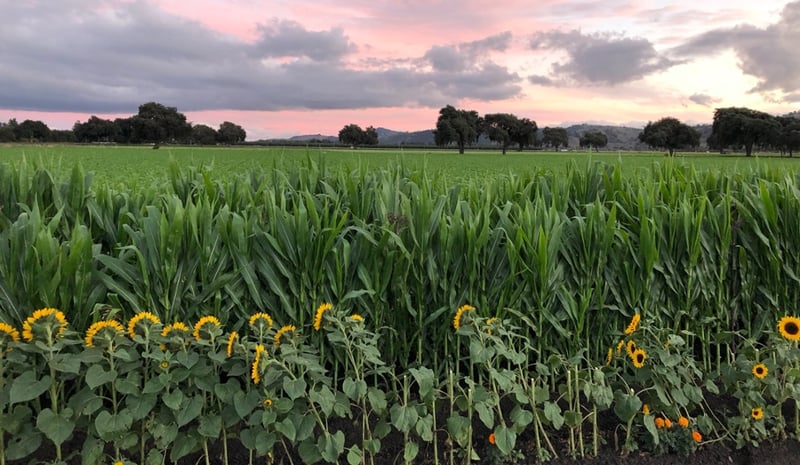 In collaboration with farmers and ranchers, agricultural organizations, natural resource agencies, and local, regional, and state initiatives, the Open Space Authority continues identifying the region's most important open spaces and farmlands for permanent protection. In accordance with the Santa Clara Valley Agricultural Plan, the Open Space Authority is working to protect the County's remaining agricultural lands and address climate change by reducing sprawl and greenhouse gas emissions – and in the case of Laguna 60 and the Spina Farms Pumpkin Patch – all while giving the community a fun place to enjoy the fall season.
"We can't wait to welcome all the smiling faces at this beautiful new location in the heart of Coyote Valley," says Gary Tognetti, co-owner of Spina Farms Pumpkin Patch and local farmer. "Children are experts at finding 'the perfect pumpkin' and we hope these experiences will encourage everyone to appreciate nature, learn where our food comes from, and make memories that will last a lifetime."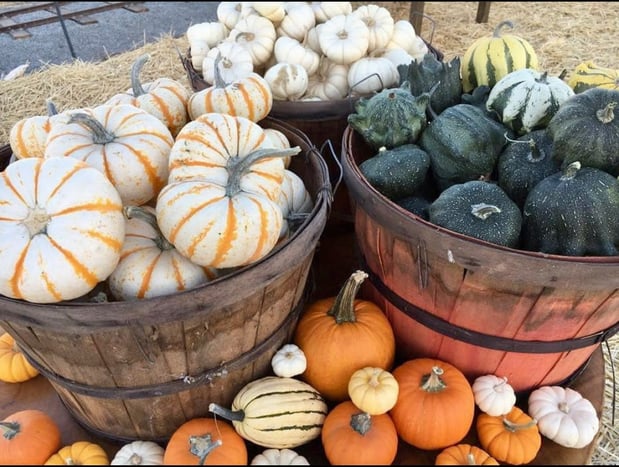 Related: The Mercury News: Iconic Coyote Valley Pumpkin Patch and Fruit Stand Finds New Home After Lease Termination. By Maggie Angst.