In a time where appreciating and protecting our working lands is more important than ever, the Open Space Authority (Authority) is honored to announce that the Santa Clara County Board of Supervisors has approved a Memorandum of Understanding (MOU) with the Authority that facilitates a one-time allocation of $4.9M for the purchase of agricultural conservation easements in the Coyote Valley and San Martin areas. The MOU builds on a strong partnership between the County and Authority in developing the Santa Clara Valley Agricultural Plan (Ag Plan).
"Today's action by the Board of Supervisors is a tremendous step for the environment and our entire community," said Santa Clara County Board of Supervisors President Cindy Chavez. "This agreement with the Santa Clara Valley Open Space Authority and commitment of almost $5 million towards land acquisition will preserve many acres of priceless agricultural and greenbelt land from future development."
The Ag Plan, adopted by the Board of Supervisors in January 2018, provides a toolkit of policies and programs designed to address climate change by protecting the loss of remaining viable farmland and rangeland on the Valley floor between San Jose and Gilroy. In the past 30 years alone, Santa Clara County has lost close to fifty percent of its farmland and 28,000 acres remain vulnerable to development. In collaboration with farmers and ranchers, agricultural organizations, and local, regional, and state agencies, the County and Authority secured a grant from the State's Sustainable Agricultural Land Conservation Program (SALC) to develop the Ag Plan to slow the loss of the Valley's agricultural land base as a climate change strategy and help ensure a safe and reliable food supply for the future.
"The COVID-19 pandemic has shown us just how fragile our national food supply chain is, and how many of us in Santa Clara County may find ourselves needing food assistance during a major crisis or economic disruption. This is why it is vital we maintain a robust local agricultural sector. Today's action will help ensure that," said Chavez.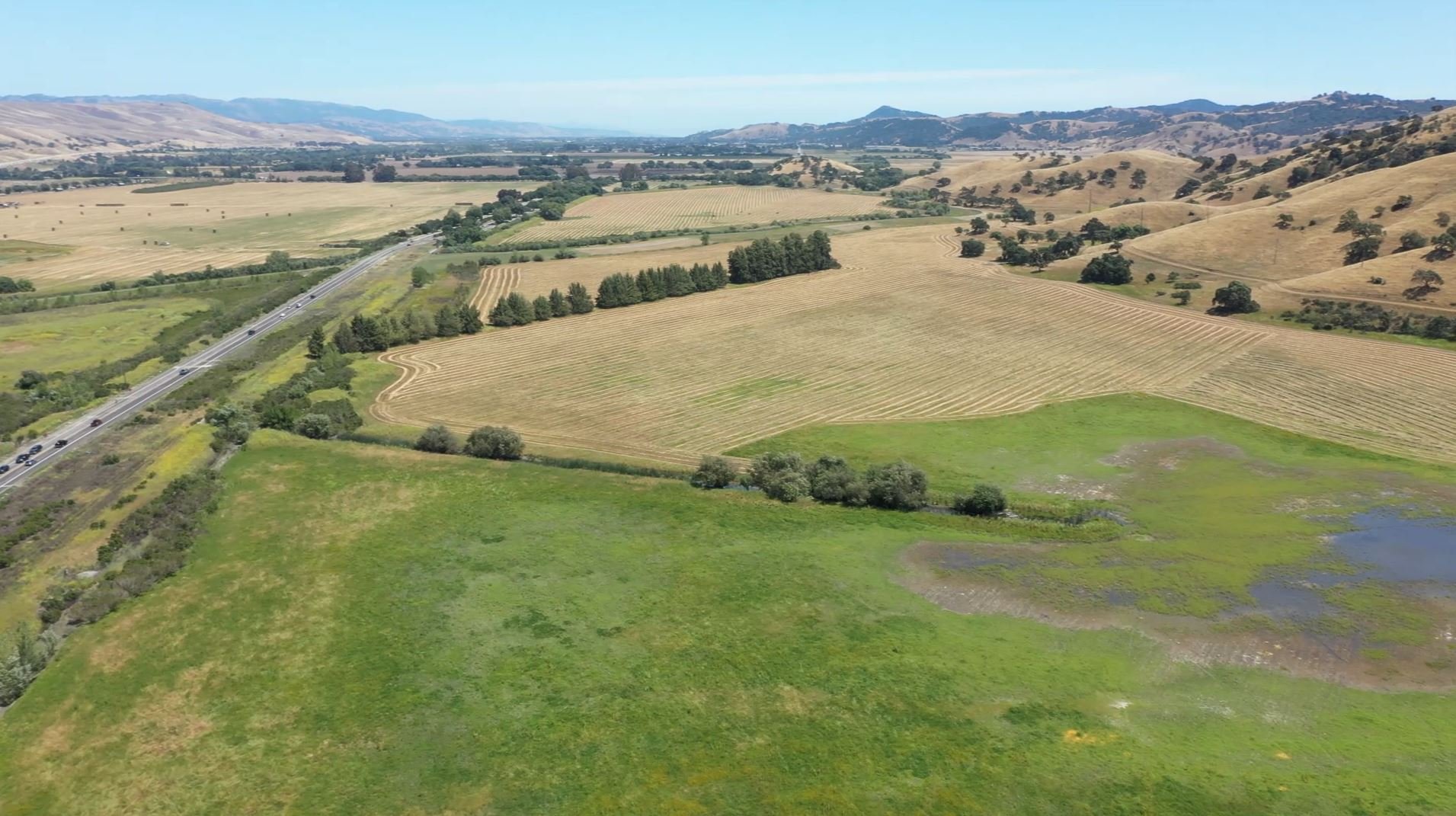 Santa Clara County's working lands have tremendous economic value and provide many natural infrastructure benefits, including buffering urban areas from the impacts of storms and wildfires, lessening downstream flooding, recharging our drinking water aquifers, and providing valuable habitat for wildlife.
"This funding partnership bolsters resilience of our urban communities by protecting our nearby natural and working lands," said Andrea Mackenzie, Open Space Authority General Manager. "Investing in nature-based solutions is a sound insurance policy to protect our environment and communities in the face of both a climate crisis and global pandemic."
The dedication of County funds meets the local required match for $15M in SALC grant funds from the State and increases the County and Authority's resources to protect at-risk agricultural land in two of the County's most vulnerable farmland areas – Coyote Valley and San Martin. The County's contribution will also be matched by funding from the Authority and other public and private funding sources.
The Authority is grateful for the Board of Supervisors bold action to help fund strategic agricultural conservation actions called for in the award-winning Ag Plan, including reducing development and greenhouse gas emissions, supporting climate-smart agricultural practices, and strengthening agricultural viability in Santa Clara County.