Crucial habitat conservation work often starts in the same way - by hauling away lots and lots of trash!
Last month, work began on the Fisher Creek Restoration Project, a multi-phase effort to restore a key segment of riparian habitat on the Fisher's Bend property.
Fisher Creek is an important movement corridor for many wildlife species, from bobcats to California red-legged frogs and the Western Pond Turtles. These creekbeds let animals move safely through the Coyote Valley. Unfortunately, this natural area had long been neglected and was filled with garbage. This $440K restoration project was funded by a settlement from a local business found illegally discharging into Fisher Creek.
In the first week, a restoration team from the San Jose Conservation Corps cleared thickets of invasive plants known to crowd out native species, like poison hemlock. Hidden beneath all that hemlock were loads of trash, including more than 90 tires.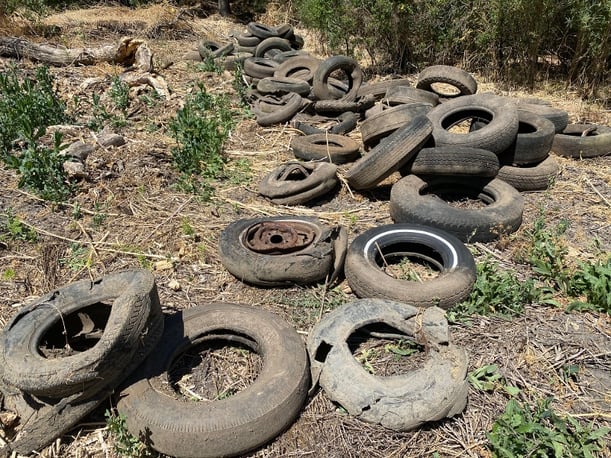 "This is really the beginning of a lot more restoration work we will be doing in Coyote Valley. This project shows one of the ways that we are trying to transform the landscape, creating habitat, and facilitating wildlife movement" said Galli Basson, Resource Management Specialist at the Open Space Authority.
Restoration plans include planting more than 1,500 native plants in the area to provide a variety of benefits, both for wildlife and to increase the climate resilience of the area. Some of the chosen species will help bring more cover alongside the creek, as previous studies have shown that animals like bobcats, prefer traveling through areas with sufficient cover to keep them hidden and make them feel safe. This is most important in the winter when these animals can't travel along the dry creekbed. Other flowering plants are known to attract pollinators. These hardy native species are able to withstand a range of temperatures and both flooding and drought conditions.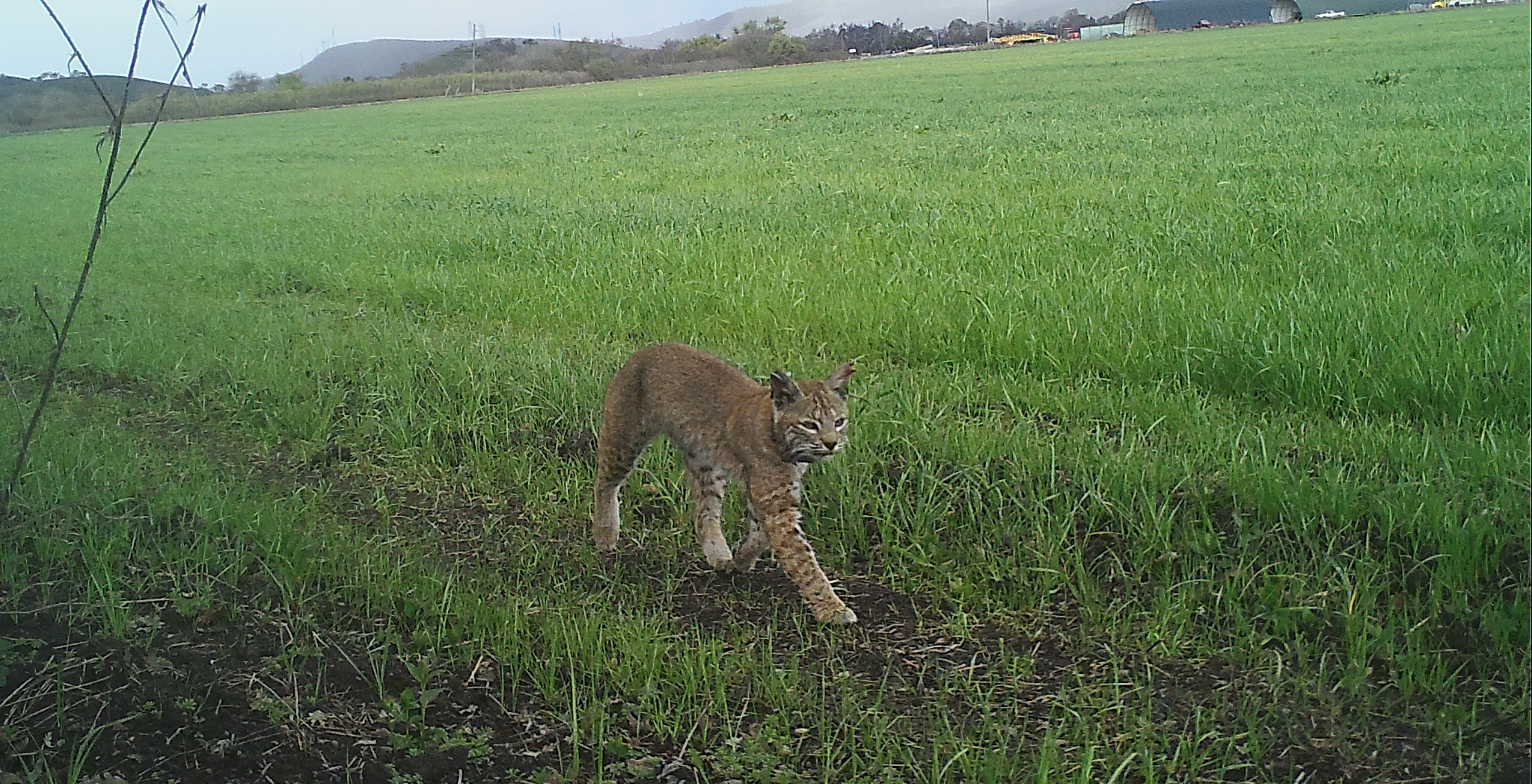 The restoration project is currently managed by the Open Space Authority with the assistance of Peninsula Open Space Trust, the non-profit Pt. Blue Conservation Science, and habitat restoration contractor Go Native.
Stay tuned for updates as this restoration work continues!
Header Photo: Teddy Miller