Did you know that California has an official a state holiday to celebrate wildlife?
California Wildlife Day was established in 2017 to recognize our state's diverse and unique ecosystem. This holiday is celebrated each year on the Spring Equinox, or March 21 in 2020, around the time when many native animals emerge from hibernation and migratory species return home.
The state designation was made possible by the work of dedicated Northern California conservationists. One activist, Beverley Eyre, was recently widowed and wanted to honor her late husband who worked as a naturalist and loved the outdoors. When Eyre met Lorin Letendre, director of the Carmel River Watershed Conservancy, they decided to ask the state legislature to designate an honorary day to raise awareness of native plants and animals and the need to protect habitat. Letendre brought the idea to State Senator Bill Monning (D-Carmel) who, along with colleagues in the Assembly like Mark Stone (D-Scotts Valley), sponsored legislation. In 2017, the bill passed unanimously through both chambers of the state legislature, a memorable bipartisan showing of support.
"California has some of the most spectacular wildlife in the world due to our unique and diverse climate and geography," said Senator Monning. "It makes sense that the state officially recognizes one of our greatest assets – our environment."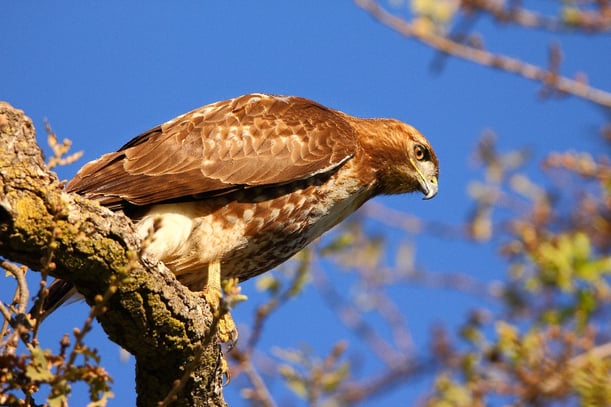 How are we celebrating California wildlife in 2020?
Securing and permanently protecting land is the main way the Open Space Authority works to protect native habitat. This past year, the Authority worked with partners at the City of San Jose and Peninsula Open Space Trust to permanently protect 937 acres of open space in North Coyote Valley. As the vital link between the Santa Cruz Mountains and Diablo Range, Coyote Valley is a once-in-a-generation opportunity to connect and restore habitat so wildlife can move between the mountain ranges. Over the next year, the Authority will continue to introduce the public to this property and launch a master planning process to determine how to best restore these lands and enhance the natural benefits to people and wildlife.
This year the Authority will also be working with partners to implement the specific habitat improvements recommended in the recently released Coyote Valley Reptile and Amphibian Study and the Coyote Valley Bobcat Habitat Preference and Connectivity Report. From restoring native vegetation and providing safe passages across roadways, these research-backed initiatives will help native wildlife thrive in our growing region.