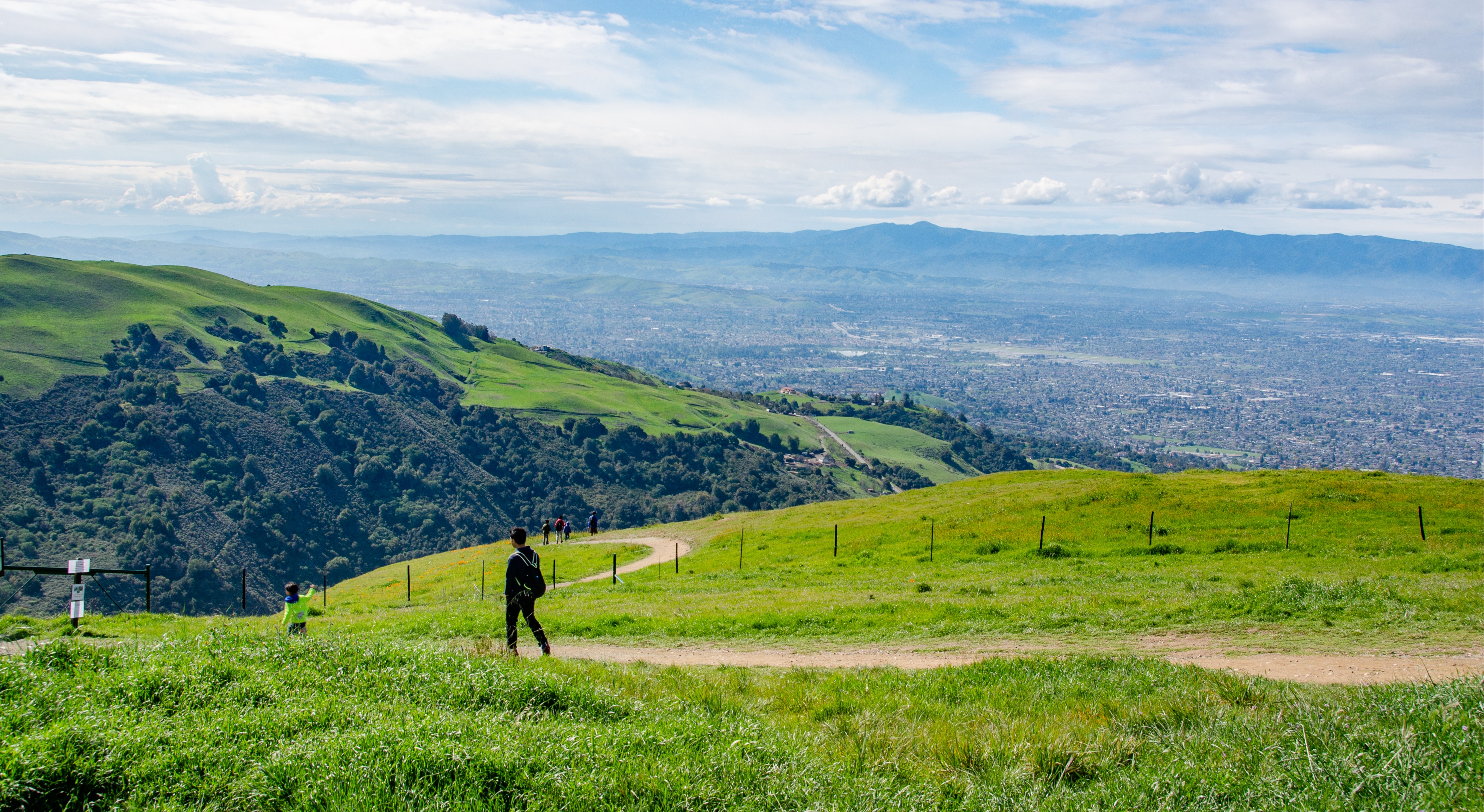 The Santa Clara Valley Open Space Authority is proud to celebrate 30 years of protecting nature together, forever. It was 1993, when ordinary citizens, local elected leaders and the California State Legislature joined together to form a new special district and public land conservation agency in Santa Clara County whose mission would be to balance growth by creating a permanent Santa Clara Valley Greenbelt of protected natural and agricultural lands.
In this 30th year, the Open Space Authority will have conserved 30,000 acres of open space including sixteen agricultural and natural resource conservation easements covering 5,146 acres. In 2023, the Open Space Authority's network of conserved lands will expand by approximately 5,000 acres at Tilton Ranch, on Coyote Ridge and in the Coyote Valley. The Open Space Authority will also open a new open space preserve to the public in 2023- the 1,831 acre Máyyan 'Ooyákma – Coyote Ridge Open Space Preserve in the Diablo Range overlooking San José, Morgan Hill and the Coyote Valley. We are honored to partner with the Muwekma Ohlone Tribe of the San Francisco Bay Area in the naming of this preserve and to create inclusive educational signage and interpretive programming about this remarkable landscape.
With this addition, the Open Space Authority's public trail system will grow to 33 miles across Sierra Vista, Coyote Valley, Coyote Ridge and Rancho Cañada del Oro Open Space Preserves, connecting people to nature through hiking, bicycling, equestrian use, and outdoor educational programs. To make these achievements possible, the Open Space Authority worked hard to leverage its modest voter-approved parcel tax for maximum public benefit, bringing in a total of $154 million of additional outside funding, a dollar-for-dollar match to our Measure Q and Measure T revenues. The Open Space Authority continues strengthening the connection to nature for the Valley's diverse neighborhoods and communities through awards totaling over $13 million in Urban Open Space Grants to community-based organizations and cities to create local parks, trails, community gardens, and support for multi-lingual environmental education programs.