In December 2020, the Santa Clara County Public Health Department (SCCPHD) received a $100,000 grant from the Open Space Authority's Urban Grant Program for their project, the JUNTOS Initiative. This initiative, supported by partnership between healthcare providers and park and environmental organizations, is focused on making the outdoors more inclusive and accessible to the community. As October celebrates Binational Health Month, the SCCPHD has some outdoor events on the horizon.
The JUNTOS Initiative - Juntos meaning "together" in Spanish - will support the community by providing free local opportunities for children and their families to explore nature, promote environmental stewardship and urban agriculture, and address social inequities that prevent people from accessing the outdoors.
With a grant of $100,000 from the Authority's Urban Grant Program, and in partnership with the City of San José, Veggielution, Santa Clara County Parks, Santa Clara County Public Health teams, Anthem Blue Cross, and providers at the Santa Clara Valley Medical Center, this program will offer three components: Quarterly Park Activities, Capitanes del Bosque (a youth volunteer program), and Promotores (a parent leadership program). These components are designed to provide access to the health benefits of nature, as well as foster environmental leadership in participants.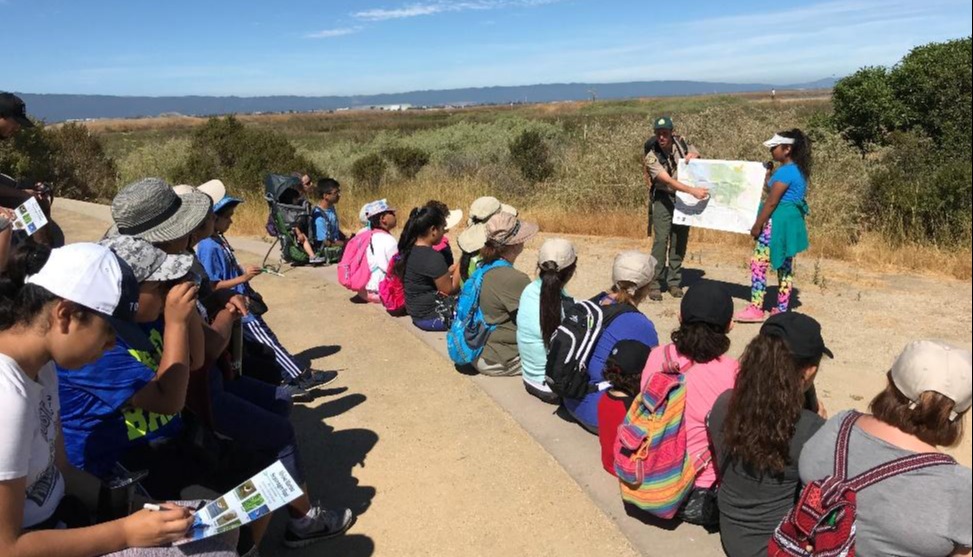 Each quarterly activity schedule will be different. The SCCPHD will provide a mix of opportunities, including docent-led as well as self-guided activities. From hiking in Alum Rock Park, discovering the wetlands in Alviso, to visiting a local San José farm, the JUNTOS Initiative will provide community members with a variety of well-rounded outdoor experiences.
"Our goal is to provide as many different types of outdoor activities and experiences as possible to our participants," said Olivia Nuñez, Health Planning Specialist at SCCPHD. "We are excited to see families and children enjoying nature and having new opportunities to explore the outdoors and become community leaders. With our new youth and parent leadership components, it's so special to see the bonds that form between families and with the pediatricians at park activities."
During the first quarterly activities, JUNTOS will work very closely with Valley Medical Center Pediatricians, only those in the Pediatric Healthy Lifestyle Center (PHLC) program. The PHLC program consists of pediatricians and registered dieticians who specialize in supporting families with behavior change of lifestyle habits, and resident practitioners can refer patients to the SCCPHD's program. Once the program ramps up, the initiative's goal will be to allow all 40 Valley Medical Center Pediatricians the opportunity to refer families to park programming.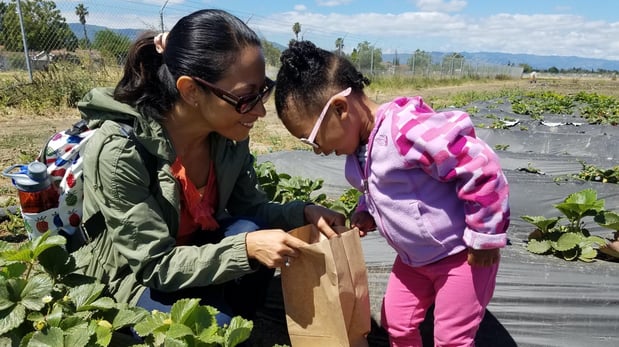 Partner organizations will also conduct outreach to the communities, specifically targeting areas with limited park access or barriers to accessing outdoor spaces. To assist in this effort, they will work with Anthem Blue Cross to provide families with transportation to the urban open space areas and will also offer Spanish language support.
The JUNTOS Initiative is planned to last three years – the first year involving logistical planning and quarterly park activities, and in the second year, implementing the Promotores and Capitanes Del Bosque components. JUNTOS is set to begin with the quarterly park activities this October, and will kick-off with a showcase of the program during Binational Health Week.
The Open Space Authority is proud to support programs like JUNTOS that promote the health benefits of nature and expand equitable access to them.