When you shop for locally grown produce, you help support local farmers, your health, and you also reduce your carbon footprint -so everyone wins! Keep reading to learn about some of the best fruits and vegetables sprouting up this summer, and a little recipe idea to make it all come together.
Nature provides many things, including the food we eat! Everyone deserves access to healthy, nutritious meals to sustain good health. To ensure the future of our food, protecting the working farmlands, ranches, and farmers of the Santa Clara Valley is a must.
To help us all do our part, we asked Kat Hill, Volunteer Program Coordinator at the Authority, and our Urban Open Space Grant recipients at Veggielution how to make the most of this season's produce when we shop.
PRODUCE to look for this SUMMER: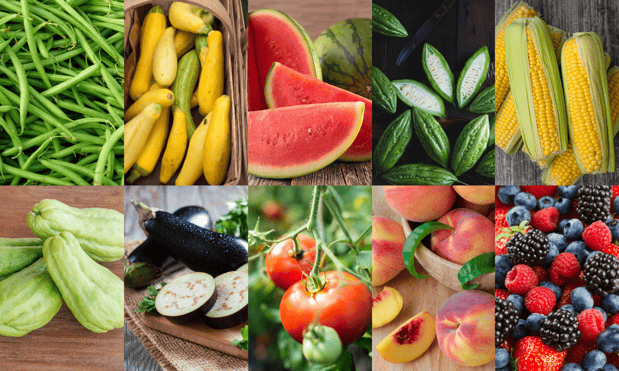 Beans
Belgian endive
Chayote
Summer squash
Chiles/peppers
Bitter melon
Burdock
Corn
Eggplant
Green beans
Okra
Peas
Tomatillos
Tomatoes
Stone fruits (peaches, nectarines, apricots, plums and pluots)
Berries (strawberries, blueberries, blackberries, raspberries)
Watermelon, cantaloupe, honeydew
Need inspiration on how to put it all together? Check out this recipe for a Sweet and Sour Beet and Zucchini Salad below: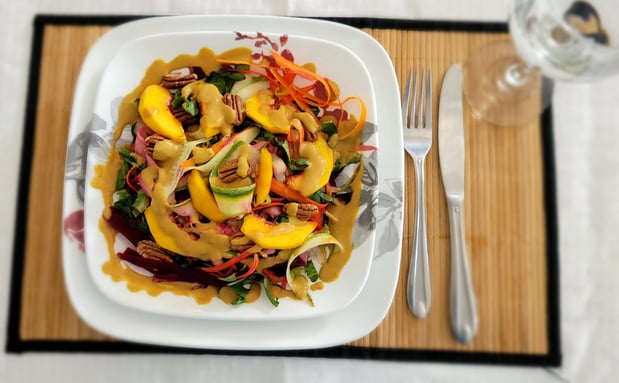 Sweet and Sour Beet and Zucchini Salad
Salad Ingredients:
1 large or 2 small beets, shredded or sliced with potato peeler
1 zucchini, shredded or sliced with peeled peelings
1 cup spinach, finely chopped
1 cup of pecans (preferably soaked in water)
1 serrano pepper, chopped
½ cup cashews previously soaked (4 to 8 hours soaking)
2 stalks of chives
1 carrot, grated or sliced with potato peeler
2 fresh peaches cut in julienne strips
½ romaine lettuce cut into strips
½ cup dried cranberries (optional)
Peach Dressing Ingredients::
2 (8 oz) ripe peaches peeled, quartered and pitted
1 (1 oz) fresh jalapeño peppers
½ cup balsamic vinegar
½ cup extra virgin olive oil
¼ teaspoon salt
1 pinch fresh thyme
Directions (short and sweet):
Mix all prepared salad ingredients together in a large bowl. Blend the peach dressing ingredients in a blender until it has a homogeneous consistency and add into the salad.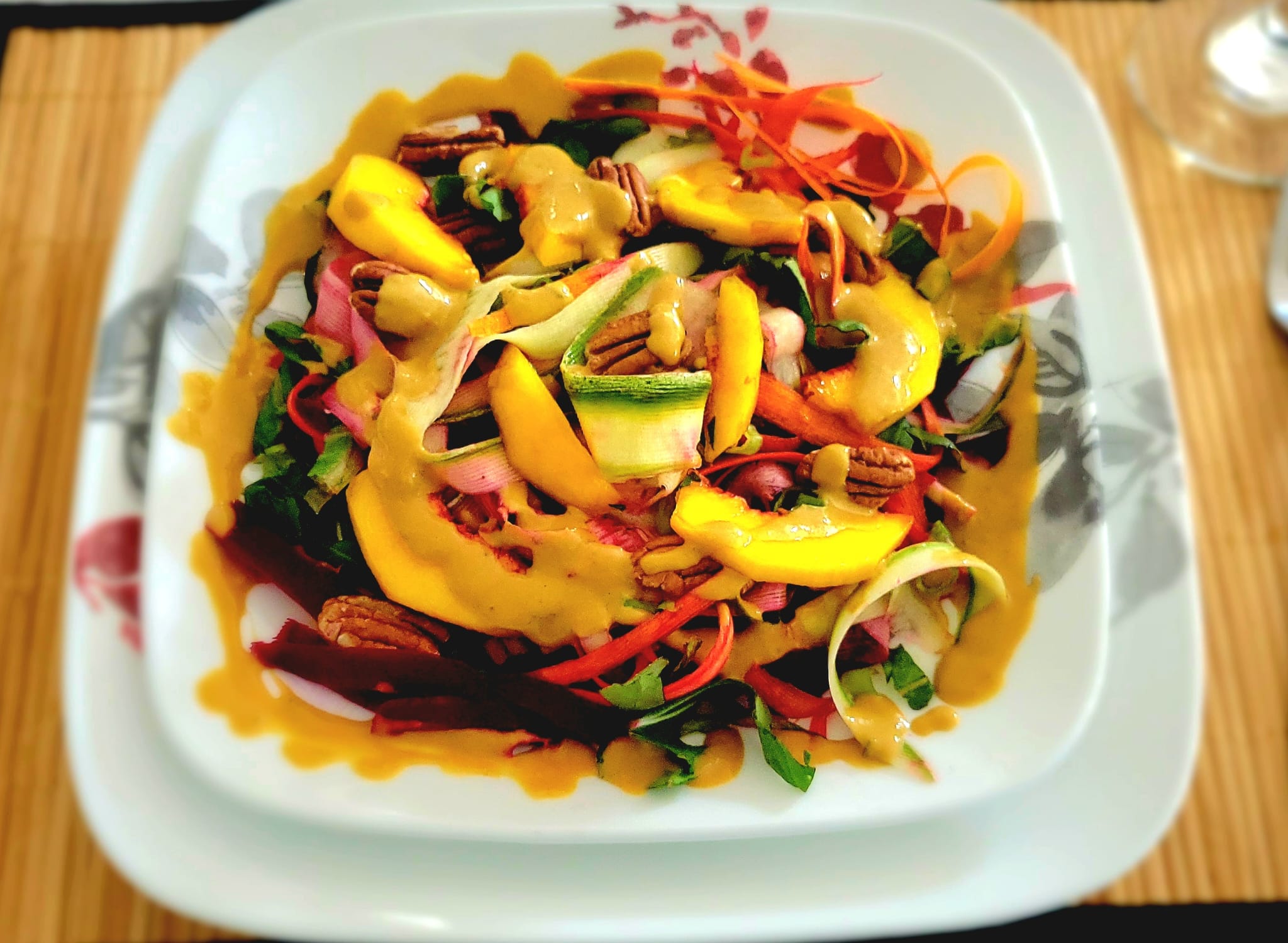 Check out our guide to spring produce HERE.