Once known as the Valley of Heart's Delight, the Santa Clara Valley has a rich agricultural history. For years, the landscape was abundant with orchards, trees, shrubs, and flowering plants, and at one point was one of the largest fruit producing and packing regions in the world. Due to development, the county has lost well over 20,000 acres of farmland in the last thirty years. But that doesn't mean the Valley of Heart's Delight is a thing of the past!

A rich network of farmlands, local food production, and hardworking farmers helps maintain the agricultural viability of the region. And we can protect and support these efforts that benefit you, your community, and the planet, by eating locally and seasonally through local pop-ups and farmers markets.
After all, local agricultural production not only feeds the community, it also contributes nearly $3 million to California's agricultural economy. "Locally sourced" food means it is grown within 250 miles of your community – which means you are lowering your carbon footprint and reducing emissions from produce that is shipped to grocery stores from around the world.
We partnered with Veggielution, a local organization dedicated to building community through food and farming, and recipient of the Authority's Urban Grant Program, to create this quick guide.
Ten fruits and veggies to look for this spring: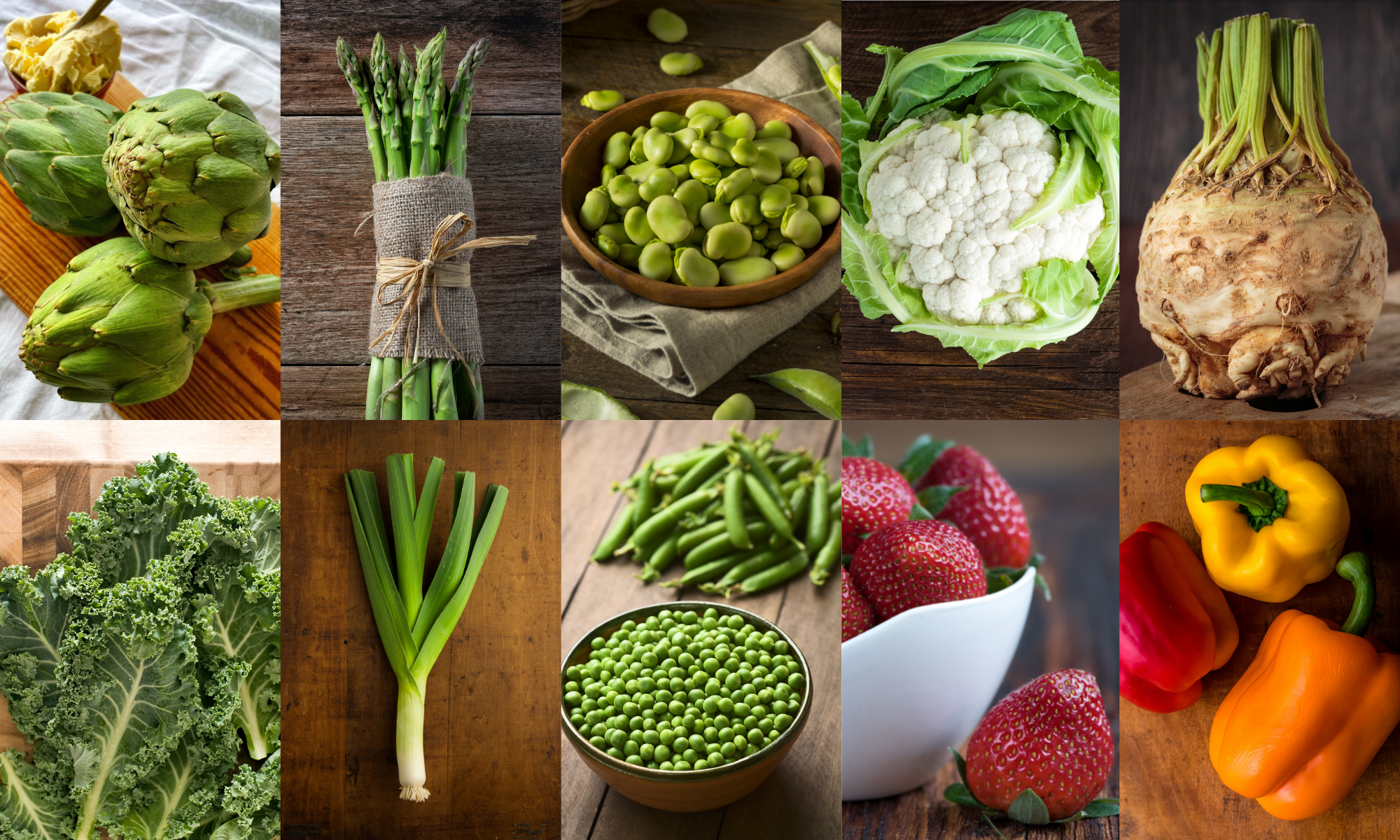 Artichokes
Asparagus
Fava beans
Cauliflower
Celeriac
Kale
Leeks
Peas
Strawberries
Sweet peppers
Need inspiration on how to put it all together? Check out Veggielution's recipe for a Kale, Leek, and Cashew Stir-Fry below: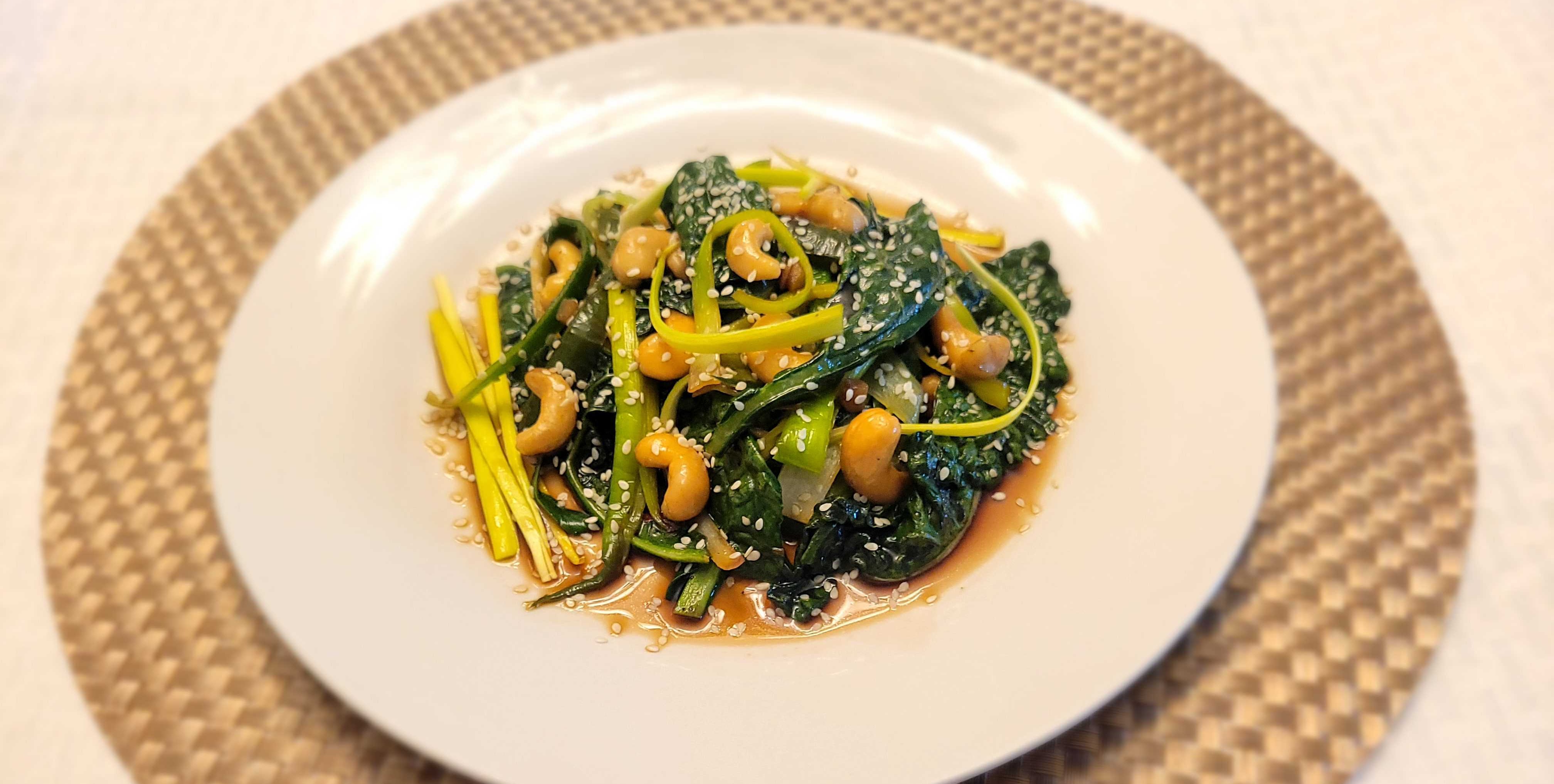 Kale, Leek and Cashew Stir Fry
Ingredients:
1 bunch of kale cut into strips
1 leek, sliced
1 clove garlic, minced
½ bunch of coriander
1 serrano pepper, chopped
½ cup cashews previously soaked (4 to 8 hours soaking)
1 tablespoon of soy sauce
2 tablespoon of oil of your preference
1 tablespoon of sesame seed to garnish (optional)
Directions:
Place the oil in a skillet and put it over medium heat.
Add the minced garlic, the leek and the serrano pepper. Let it fry for a couple of minutes.
Add the cashews and sauté for 5 more minutes or when the cashews are toasted but without allowing the leek to lose consistency.
Next, add the kale and the soy sauce, let it cook for a couple of minutes, sautéing constantly and add the coriander. Cover and turn off, letting it rest in its steam 2 minutes before serving.
Add sesame seeds to your dish to garnish when serving.
And finally, don't forget to enjoy some winter staples while they last! Sunchokes, winter squash, brussels sprout, and sweet potatoes are on their way out until next winter, so fill up while you can.
Related Articles:
Meet Julie Morris
10 Tips for Starting Your Own Garden