Kat Hill, Volunteer Programs Coordinator, at the Authority, always knew she wanted to work in the outdoors. Growing up in the Mojave desert of southern California, surrounded by Joshua trees and the unique desert terrain, nature felt like home to her from an early age.
"I grew up with a lot of access to the outdoors and opportunities to play around in nature," Kat says. "As I got older, I realized that was something I wanted out of my career." Beyond simply being in nature, Kat was always enamored by the stories it told. Thus, she began her college experience at UC Davis in 2009 with a major in anthropology.
During her education, she embarked on multiple archaeological field study programs. Her first field study trip and first true wilderness experience was in Alaska, at a 1,400-year-old subterranean Inuit structure, trying to find the story. She looked for answers to questions like "What were they eating?" "How did they get around?" "What were their technologies like at the time?" In the years following, she studied in Colusa County in northern California and Fishlake Valley in Nevada and took on managerial responsibilities as a teacher's assistant.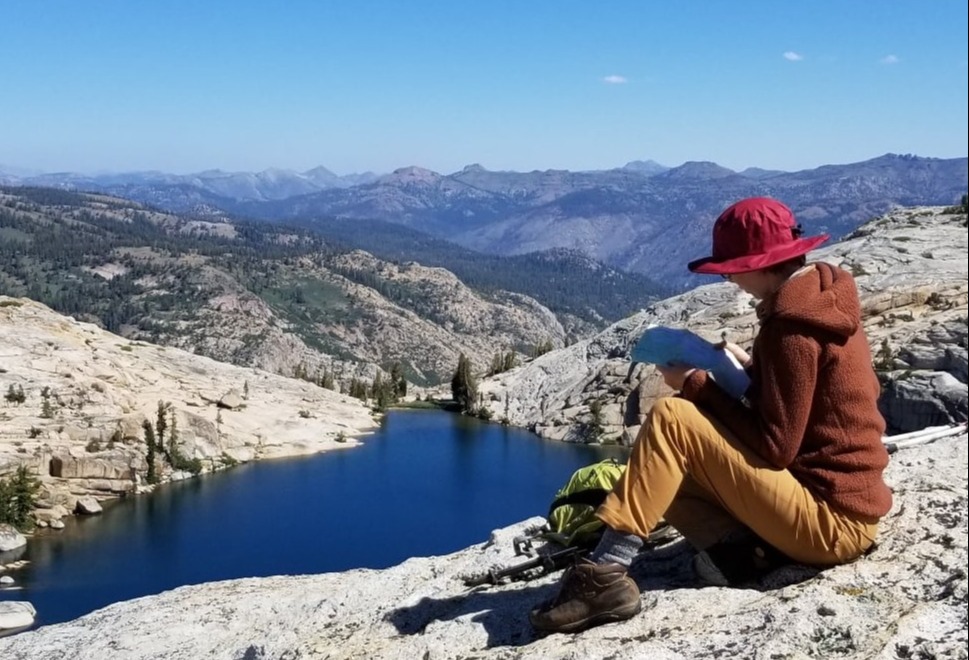 The hours spent in the heat surveying the land and digging test pits was taxing on the students, and with these experiences she learned the importance of safety and clear communication. "The logistical side of these operations is the unsung hero – it takes planning and communication to gather data properly and ensure everyone is safe while doing so."
Her experiences in the field made her career path change shape, but it wasn't until Kat found the Park Management Program at West Valley College, that she found a field that suited her interests: working with people in the outdoors.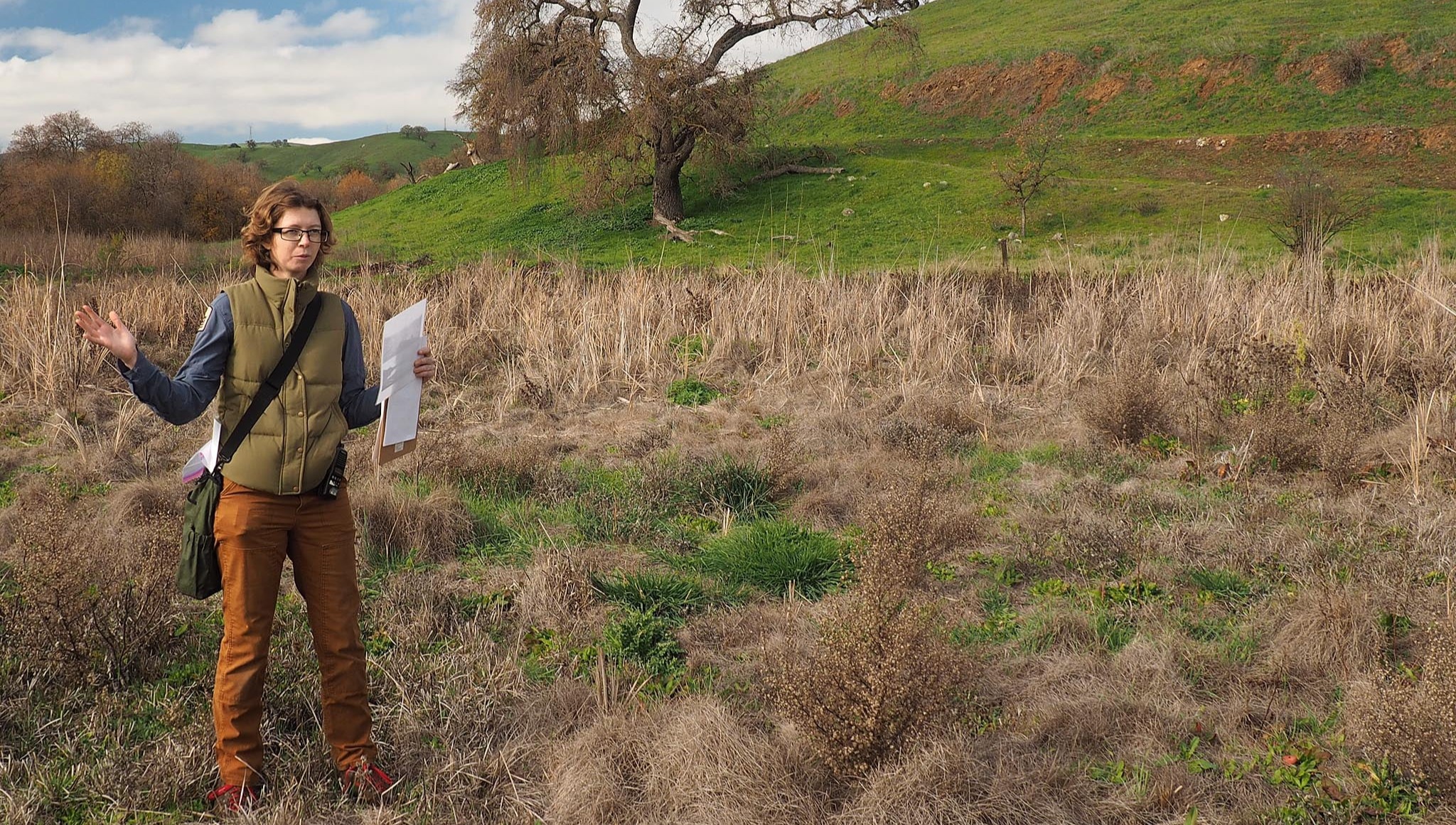 "I found that parks interpretation is a great combination of my passion for the outdoors and my past work in archeology – I was managing projects in the outdoors with people, but was also telling a story about it," Kat reflects. "I could help people stay safe doing this work, while helping them see why the work is so important. The story behind the work could motivate even more people to do these projects."
Eventually in 2019, after graduating from West Valley, Kat found an opportunity as the Volunteer Programs Coordinator at the Open Space Authority, giving her the chance to continue telling the stories that drive connections to our community and restoration of the land. In her role at the Open Space Authority, she builds and facilitates events and trainings for land stewards, preserve stewards, and trail patrol volunteers; helps support communications with the volunteers and maintains a volunteer newsletter; she also staffs and engages the public at outreach booths.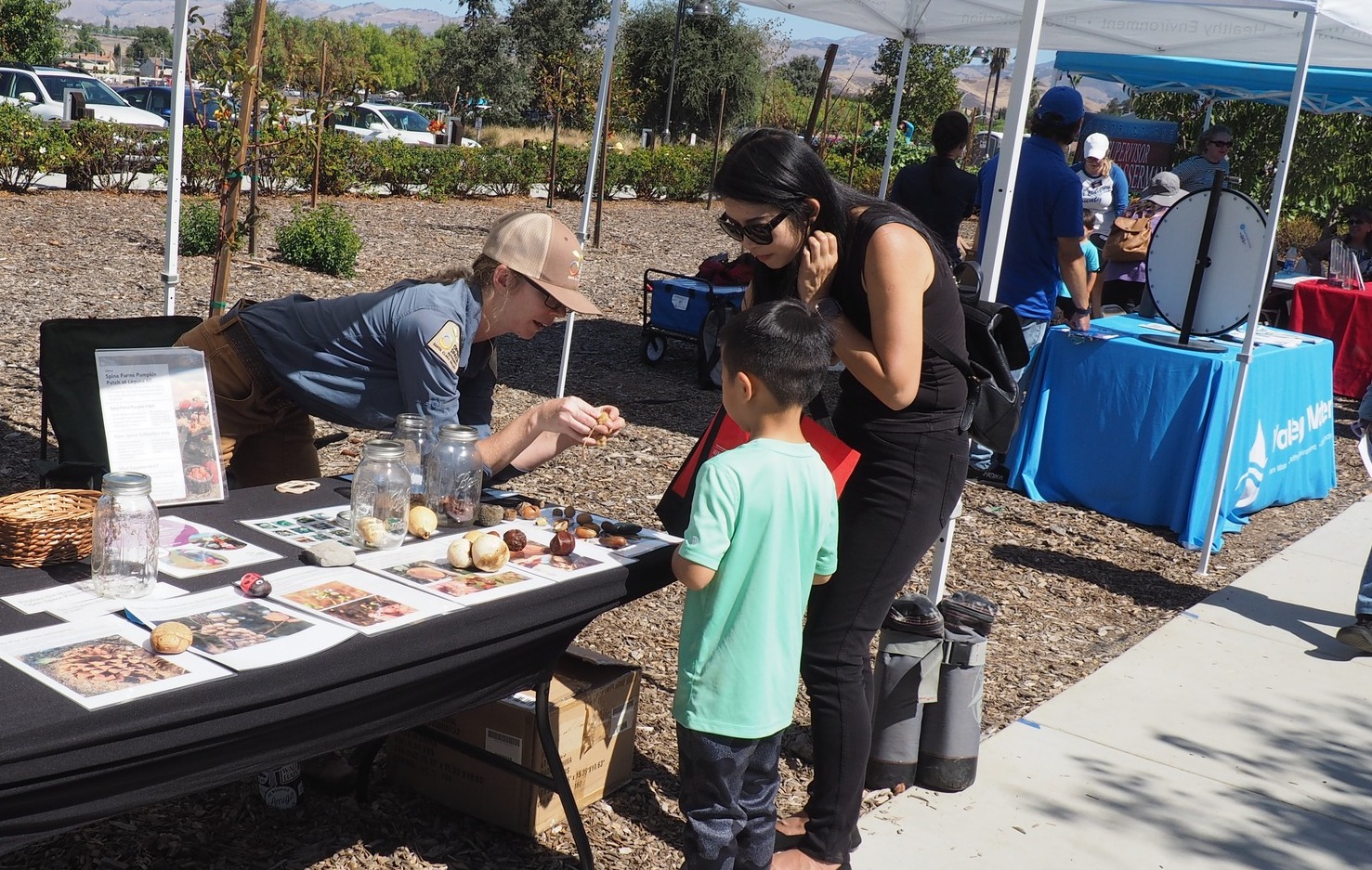 But when Kat isn't working, she may be hiking, nature journaling, photographing, eating new foods and hanging out with family at international folk dances. Kat has now been with the Authority for four years and is still telling lots of stories along the way. "Having a small role in telling the story of restoration in the Santa Clara Valley and facilitating part of that effort – and through volunteerism -- is super rewarding."
"I feel there is a huge community of people who are really supportive of protecting our planet and restoring landscapes that have been damaged or neglected. Seeing the transformation not just on the land but also on the people afterwards is incredibly inspiring to me," Kat reflects. "The land has a lot of potential to heal us when we work to restore it, and seeing people come together to do that makes this work so special."