The Authority is featuring a Seniors Hike for Health series, which encourages seniors to get outdoors and work on mobility to stay healthy. These gentle walks got off to a fantastic start in April, with great weather and attendance!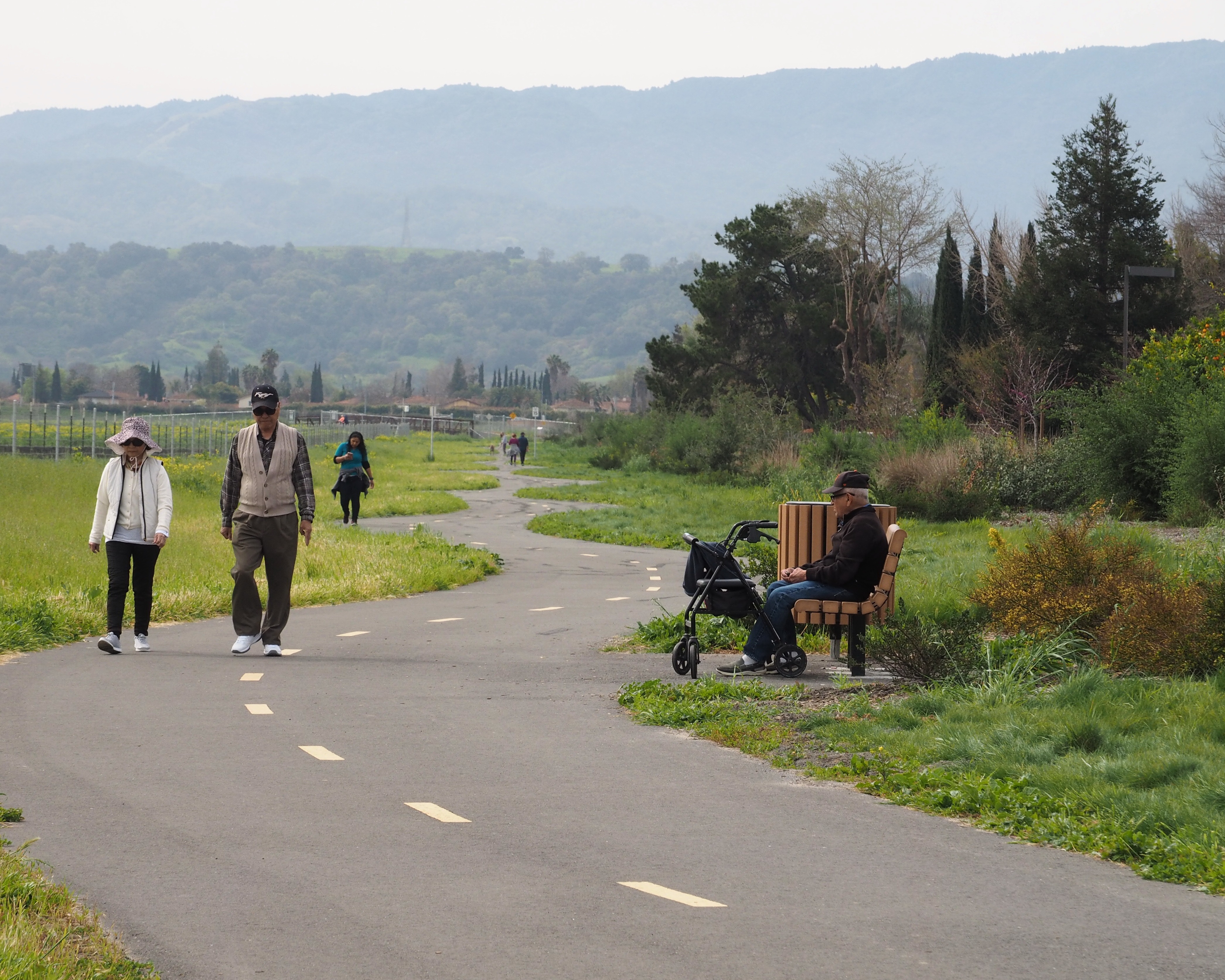 Throughout the series, participants witnessed mineral springs and historical interpretive signage at Alum Rock Park, enjoyed the sounds of fountains while feeding koi fish at Kelley Park, and even slowed down to sit on the benches at Edith Morley Park to take in the native landscapes and an impressive wetland with a small brook and pond that was funded by the Authority's 20% Funding Program.
The series will continue in May as a 5-week progressive cycle, increasing the length each week. The first two walks will also be ADA accessible.
Here are the dates and links to RSVP:
We encourage you to join us or share this wonderful series with others!