Nothing screams fall like festive gourds, pumpkins, and squash - and all three are notoriously used to create a cornucopia of autumnal décor. Keep reading for some fun ways to prepare squash, as well as some fun facts to share around the dinner table.
There are many nutrient-rich foods in season, and squashes are a food staple, full of rich antioxidants. Some of the well-noted health benefits of eating squashes include improved eye health, reduced depression, enhanced skin health, and improved digestion. This is because squash is an excellent source of fiber, beta-carotene, and A, B, and C vitamins.
Squash is easy to find in almost any grocery store, farmer's market, or at your local pumpkin patch in October! They are also easy to grow at home, and can be incorporated into a variety of healthy, comforting, and delicious meals and snacks.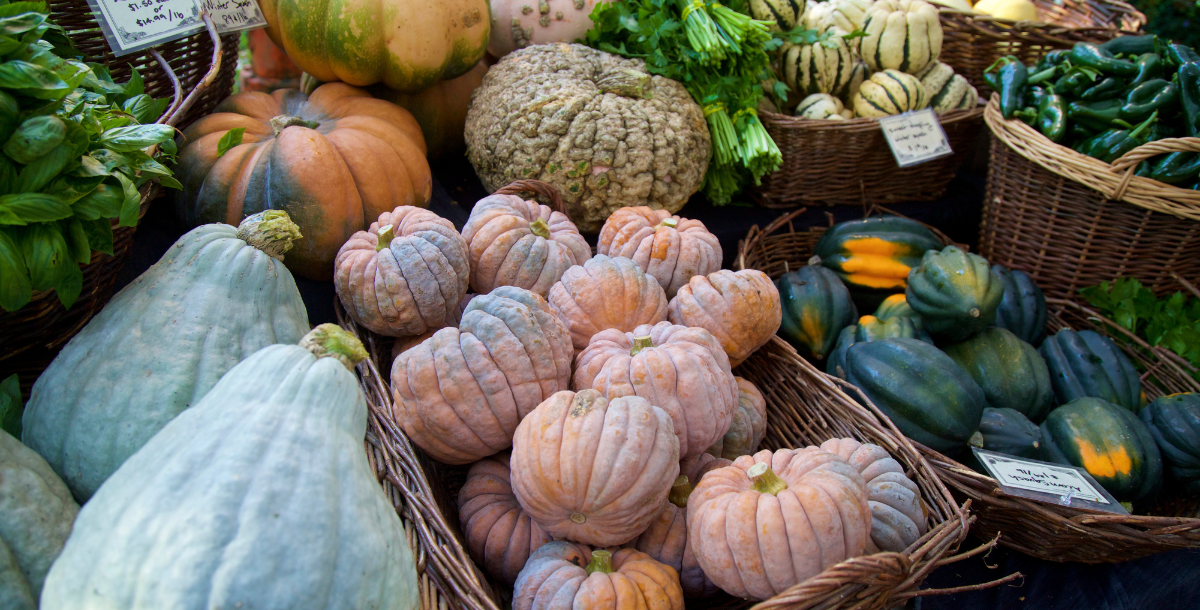 Ways to prepare squash:

Blend it up and make a warm (or cold) soup.

Roast it with a drizzle of olive oil and a sprinkle of salt – and parmesan cheese if you're feeling decadent!

Stuff them! Try using diced vegetables, rice, and your favorite protein for a balanced and filling meal.

Grill them with your favorite seasonings.

Bake zucchini into a loaf of bread (and add some chocolate chips) for a sweet treat.

Replace noodles with spaghetti squash or zucchini noodles.

Grate and fry them into a fritter.

Roast some acorn squash and top with butter .

Roast your pumpkin seeds and save them for a nice snack.

Or freeze them and save for winter!



Fun Facts About Squash:
They may be savory like a vegetable, but squashes are technically a fruit, as they come from a flower and contain seeds.
While gourds and squash come from the same plant family, gourds are primarily ornamental or inedible.
Squash originated in the Americas and may be one of the oldest cultivated foods in North America. It's estimated that the first cultivation of squash occurred in Mexico over 8,000 years ago.
The word "squash" comes from the Narragansett Native American word askutasquash, meaning "eaten raw or uncooked." Indigenous Peoples introduced squash to what is now North America, and it is still an important food source across the western hemisphere. (Learn more about efforts to return the 'three sisters' - corn, beans, and squash - to Native American farms here.)
Squashes are extremely versatile produce, and there are two main categories: summer squash, like pumpkins, spaghetti squash, and zucchini, which are picked early in the season, and winter squash, including butternut, hubbard, and cushaw, that are left to ripen on the vine.