The Open Space Authority celebrates the addition of 80 acres to Croy Redwoods Preserve. This is thanks to a generous property donation from the Bay family, who owned and enjoyed these lands for over 50 years. "It is our honor and pleasure to preserve this beautiful landscape for future generations of public enjoyment and habitat," says John Bay, of the Bay family, regarding the donation.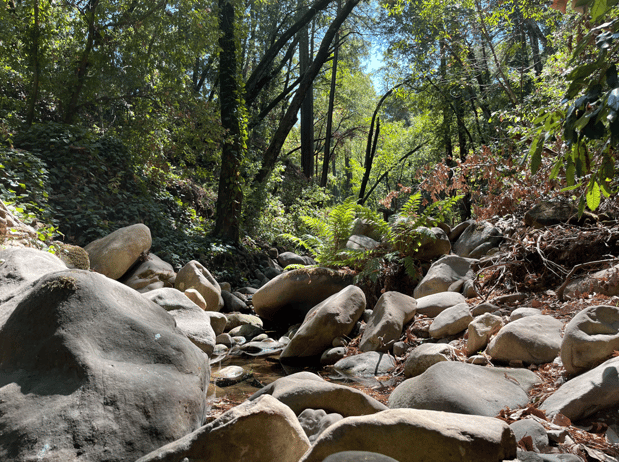 Located in the Santa Cruz Mountains, these permanently protected lands host beautiful redwood stands, evergreen forest, oak woodlands, and rich riparian habitat for native fish, amphibians, and other sensitive species of wildlife.
"This is a special property, because it contributes to the protection of the larger Uvas Creek watershed," says Linda Kwong, Real Property Program Manager for the Open Space Authority. "These lands allow the Open Space Authority to protect critical wildlife habitat, while also offering possibilities for future recreation and regional trail connectivity."
Located within the Uvas Reservoir to Uvas Canyon trail corridor, the expansion of Croy Redwoods Preserve from 112 acres to 192, helps support regional trail connection goals, such as those listed in the Santa Clara County Parks Countywide Trails Master Plan.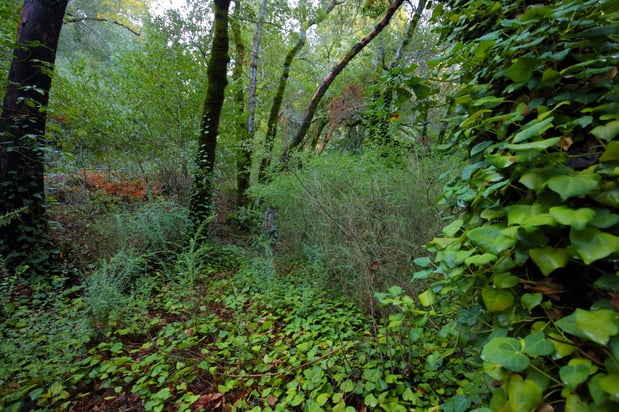 While Croy Redwoods Preserve is not currently open to the public, the Santa Clara Valley Greenprint identifies these lands as having high conservation values for biodiversity and water resources. As an area that receives the highest amount of rainfall in Santa Clara County, Croy Redwoods serves as a tributary (feeds into) to Uvas Creek, and this new addition of land contains a main stem of Croy Creek.
With their amazing ability to capture and store carbon from the atmosphere – more than any other tree on earth - Santa Clara Valley's redwood stands are nature's superheroes. But throughout California redwood trees are suffering due to urban sprawl, as well as the effects of climate change. Rapid development combined with warmer temperatures, less coastal fog, reductions in snowpack, and earlier annual snowmelt are making it harder for redwood trees to thrive.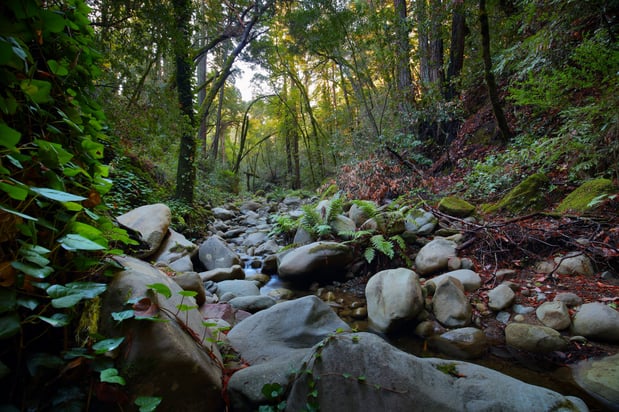 "Redwood ecosytems are crucial to a healthy, stable climate," says Andrea Mackenzie, General Manager of the Open Space Authority. "The permanent protection of remaining redwood forests in the Santa Cruz Mountains is essential in the face of the climate crisis. The Open Space Authority looks forward to stewarding these lands and enhancing its ecological health to benefit nature and people."
The Open Space Authority takes pride in working collaboratively with willing landowners to permanently protect open spaces in alignment with the State of California's 30x30 initiative. Through strategic protection and investment in natural and working lands, the Open Space Authority works to safeguard the many valuable benefits and "services" nature provides.
To learn more about the Open Space Authority's work to plan and manage a sustainable network of open space lands like Croy Redwoods Preserve, please click here.
---
With this announcement, the Open Space Authority acknowledges that these lands are the ancestral and unceded territories of the Awaswas-, Chochenyo-, Mutsun-, Tamien-, and Yokut-speaking peoples.
As a public agency, it is our responsibility to recognize the historically documented violence and injustice that occurred as local tribal groups were forcibly displaced from these lands.
We also acknowledge and respect Indigenous Peoples of this place, including the Amah Mutsun Tribal Band and the Muwekma Ohlone Tribe of the San Francisco Bay Area, who work today to restore and protect their culture and connect to the land.