A growing body of research finds that being outdoors, in open space, can have significant benefits to your physical and mental health. In the 1970's, noted biologist E.O. Wilson shared the hypothesis that humans have an instinctual love of nature, an idea he called "biophilia." In more recent decades, neuroscientists have started to find support for these theories in studies of the brain.
The 2017 book by Florence Williams, "The Nature Fix: Why Nature Makes Us Happier, Healthier, and More Creative," documents recent research into nature's impact on health. Spending just 15 minutes a day outside in a natural setting has been shown to lower levels of the stress hormone cortisol. And those who spend at least 45 minutes in nature daily show documented improvements in cognitive abilities. Other studies have shown that communities with higher access to green space have lower rates of mental health issues, even when controlling for income.
While researchers are still trying to determine exactly how nature has this impact on the human body and brain, getting outside might be just the prescription you need! The Santa Clara County Public Health Department's "Parks & Play" initiative, supported by Open Space Authority Measure Q Urban Open Space grant funds, is encouraging county physicians to write "prescriptions" to encourage kids and their families to get outside. In fact, the health benefits of nature are a cornerstone of the Open Space Authority's work in our communities, from events and community outreach, to partnerships with other public agencies and organizations.
Opportunities to Get Outside
The opportunity to relax is maybe more precious in the fall, as the days get shorter and we approach the busy winter holidays. With the fall harvest, colorful leaves, and wildlife spotting opportunities, this is one of the best times of year to get outside! Check out some of our favorite ways to experience fall in the Santa Clara Valley on our Celebrate Fall blog post.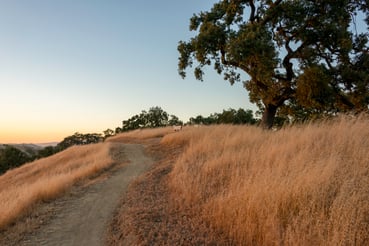 November 17 is National Take a Hike Day and we encourage you to get outside for a gentle, family-friendly hike through the oak woodlands at Coyote Valley Open Space Preserve. You can opt to hike just to the trail's first overlook (2 miles round-trip) or join the team for the full Arrowhead Trail Loop (6 miles round-trip).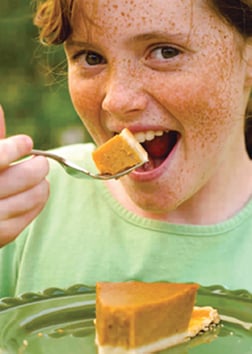 Each year our partner REI advocates that people skip out on the crowds associated with the biggest shopping day of the year and #OptOutside on the day after Thanksgiving. The Authority joins in this celebration with Hike Your Pie Off, a series of guided hikes to help you get outside and hike off your holiday meal. Stay tuned for more details or sign up to receive our event calendar here.
Need an escape at another time? Plan a trip to one of our open space preserves. Find maps and more information about our preserves here.