A new property called Barrett Creek, purchased in partnership with Peninsula Open Space Trust (POST) has just been transferred to the Open Space Authority for permanent protection and management.
This property, purchased in February 2018, lies in the heart of the Santa Cruz Mountains, comprises 326 acres, and provides drinking water for San Jose. The property contains almost all of the Barrett Creek watershed with more than a mile of largely intact stream, and includes 60 acres of beautiful coast live oak forest. The new protected land, now a part of Rancho Cañada del Oro Open Space Preserve, connects existing protected open space and bridges the gap between the Authority's Rancho Cañada del Oro and Midpeninsula Regional Open Space District's Sierra Azul open space preserves.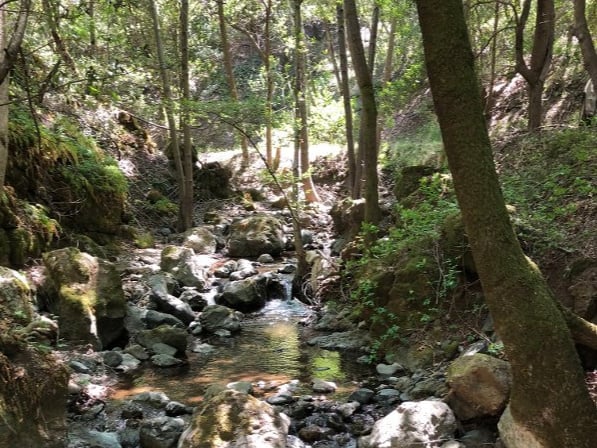 As part of the acquisition deal, POST agreed to do initial work to remove existing unused and uninhabitable structures, and clean up the property before transferring it to the Authority for ongoing management. The cleanup work has been completed and the property transferred to the Open Space Authority in January 2019.