Santa Clara Valley is teeming with wildlife that depend on open spaces to survive and thrive. In honor of the holiday season, we're making a list and checking it twice to see which wild animals are naughty or nice.
Let's start with those on track for the naughty list.
Naughty List
*This list is under review. Tune into the Open Space Authority's social media accounts this December to share which animals you think should make it on to the nice list.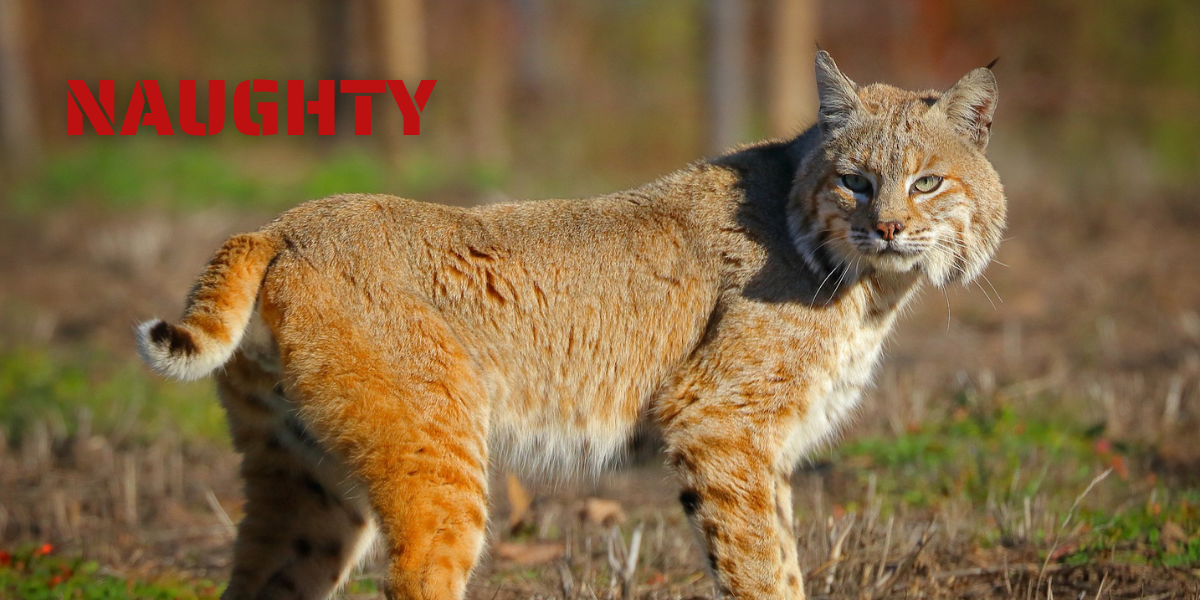 Bobcats: Picky eaters

Bobcats are notoriously picky eaters. These creatures are obligate carnivores, meaning they eat exclusively meat. What ever happened to eating your greens?

Nice list consideration: Helping others find balance

As predators, bobcats regulate prey populations (like rodents) in their ecosystems, which increases availability of resources for the other animals that live in open spaces.

Mountain lions: Staying up late

Mountain lions are crepuscular, meaning they are most active at dawn and dusk. Regularly missing bedtime and sneaking out in the wee hours of the morning is reminiscent of mischievous teenagers– tsk tsk!

Nice list consideration: Good parenting

Mountain lion mothers will raise their cubs for two years until they are ready to make it on their own.

Coyotes: Making a ruckus

Who's awake at 3:00 a.m., you ask? The neighborhood coyote, of course, howling to advertise their presence. Perhaps they're doing their best rendition of "My Heart Will Go On."

Nice list consideration: Team players
Coyotes work together with badgers to hunt rodents. The coyote waits at one end of a burrow and the badger digs at another. If the rodent tries to stay hidden, the badger gets it; if the rodent flees out of the burrow, the coyote gets it! Go team!

Western gray squirrel - not sharing food

Western gray squirrels are notorious for hiding their food. They scatter hordes of acorns throughout a region to hide them from others, but the malfeasance doesn't end there – when they think they're being watched, they

pretend

to hide food. N-a-u-g-h-t-y.

Nice list consideration: Active in their neighborhood watch

Squirrels like the Western gray make alarm calls to warn their colony of danger.

Western fence lizards - Showboating

When it comes to humility, do not look to fence lizards for inspiration. These creatures do pushups to show off their bellies to find a potential mate. And frankly, these unrealistic standards of beauty are getting out of control.

Nice list consideration: Public health champions

These critters' blood kills Lyme disease-causing bacteria, curing a tick of the infection – meaning they can't spread it to others. Ticks that live in regions with this lizard carry the disease 45 percent less frequently!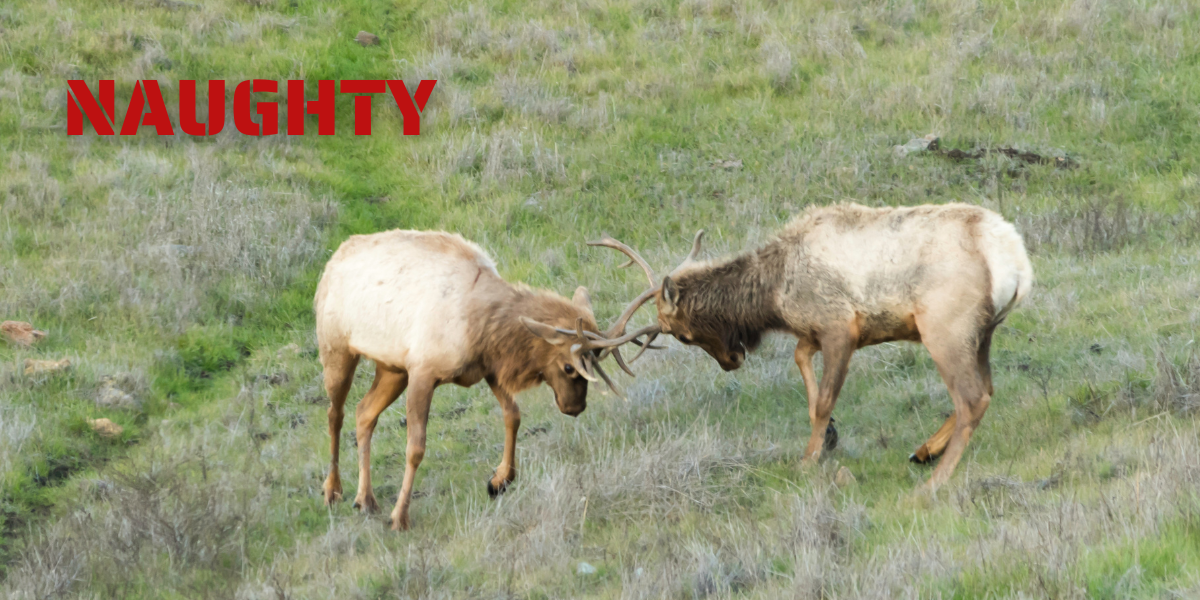 Tule elk - Rough-housing

Tule elk have earned their place on the naughty list for bickering. These animals regularly spar with each other to establish dominance and win over a mate. We get it, you're very big and strong, but can't we just all get along?

Nice list consideration: Great at raising morale

If you've ever attended an open access day at

Máyyan 'Ooyákma – Coyote Ridge Open Space Preserve, you know there are some steep climbs. Tule elk sightings provide a great opportunity to stop, catch your breath, and appreciate the picturesque scenery before continuing your hike.

Hummingbirds – Bad hosts

Don't expect an invite to a hummingbird picnic, as these feisty feathered friends are very territorial. They fly long distances to find nectar, making them very aggressive about their blossoms. Telling others to BUZZ OFF is just downright rude.

Nice list consideration: Pollinator pals

Though they may be bad hosts, hummingbirds are excellent pollinators, and they also eat pests like ants, gnats, and mosquitos.

Touché, hummingbirds...touché.

Skunks - Midnight snackers

Who doesn't enjoy the occasional midnight snack, you ask, but skunks are downright out of control. These critters are nocturnal, meaning they regularly eat in the middle of the night. Be sure to bring in pet food and put lids on your garbage cans or you might find one of these stripey fellows pigging out in your yard.

Nice list consideration: Pest control

As omnivores, skunks feed on pests like mice, voles, beetles, various larvae, wasps and crickets. And if you can get past their odoriferous qualities, they are also just so darn cute!

Virginia opossum - Faking sick days

Opossums notoriously have a flair for the dramatic. When they feel threatened, they take on the appearance of being dead. This catatonic state can last anywhere from 40 minutes to four hours. They say this response is involuntary, but we have to wonder when Monday morning rolls around.

Nice list consideration: Good hygiene and role models

Like skunks, opossums also eat pest species. Some people think that opossums are dirty, but they are actually very clean animals, and hardly ever carry rabies due to having a lower body temperature than mammals. As North America's only marsupial – they are incredible ambassadors for the pouched community. Someone has to represent, right?

Who do you think should make the cut? While many animals are under review, the animals below are a shoo-in for this year's nice list.
Nice List:
Vultures - Taking out the trash

Vultures are real heavy lifters. They don't leave the trash for the next person; they take it out themselves. These birds are scavengers, meaning they feed on animal carcasses and assist the decomposition process. Thank you kindly, vultures!

Burrowing owls – Sustainable lifestyle

Burrowing owls are zero-waste royalty. Instead of contributing to sprawl development, they upcycle existing squirrel holes into cozy burrows to raise their young. Sometimes this is at their own risk, if a squirrel or snake returns to its previously vacated home.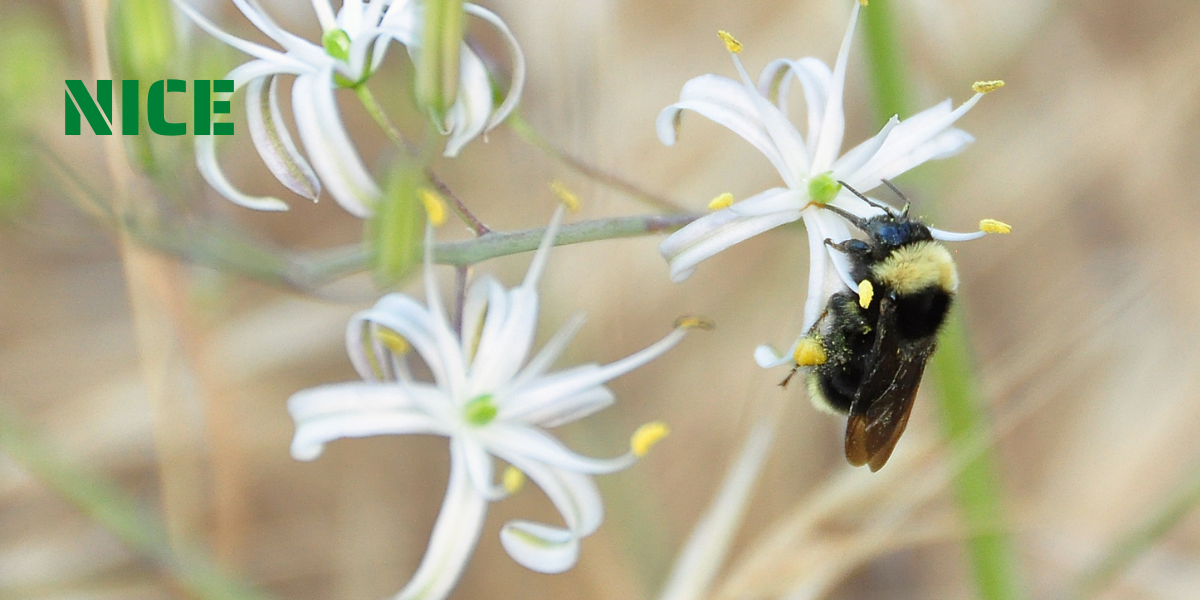 Bees – Beautifying the neighborhood

Bees will forever and always have a spot on the nice list. Not only do they pollinate plants that provide nourishing food they also beautify the neighborhood. Do you like to stop and smell the roses? Thank your neighborhood bee!

White-tailed kites – They make time for romance

White-tailed kites have a flare for romance. As part of their mating ritual, they use their talons to transfer food midair as a form of bonding.

Cattle egrets - helping others

Cattle egrets are a helpful bunch. They follow cows around pastures and groom them as they eat. Yes, this is also because they eat insects, but we think it's nice.

Meadowlarks - Serenading the neighborhood

Meadowlarks create a wonderful ambiance in their open space neighborhoods. They sing a variety of flutelike whistles to attract mates and compete with males, resulting in a magical outdoor symphony.

Tiger salamanders - Always comes home for the holidays

Tiger salamanders crawled their way onto our nice list because these critters never forget where they come from. Their migration patterns find them traveling long distances back to their breeding ponds every year. The family is always happy to see you, tiger salamander.
Whether naughty or nice, the Open Space Authority is proud to protect and restore habitat that all of these animals call home.