By Andrea Mackenzie, General Manager
On August 16, 2020, a thunderstorm that produced thousands of lightning strikes ignited a series of fires in San Mateo and Santa Cruz counties that merged to become the CZU Lightning Complex Fire, burning 86,509 acres in the Santa Cruz Mountains, destroying 1,490 structures, and causing extensive damage to protected natural areas and historic resources in Big Basin State Park, Butano State Park, and San Vicente Redwoods.
Two days later, on August 18th, across the Santa Clara Valley to the east, lightning strikes ignited fires in the Diablo Range counties of Contra Costa, Alameda, Santa Clara, and Stanislaus that soon merged into one mega fire known as the SCU Lightning Complex. The SCU Lightning Complex Fire burned from north of the Alameda County line and Sunol Regional Wilderness to Henry Coe State Park and Hwy 152 to the south, consuming two-thirds of Northern California's largest state park. Forty-four days and over 396,000 acres later, the third largest wildfire in recorded state history is now contained.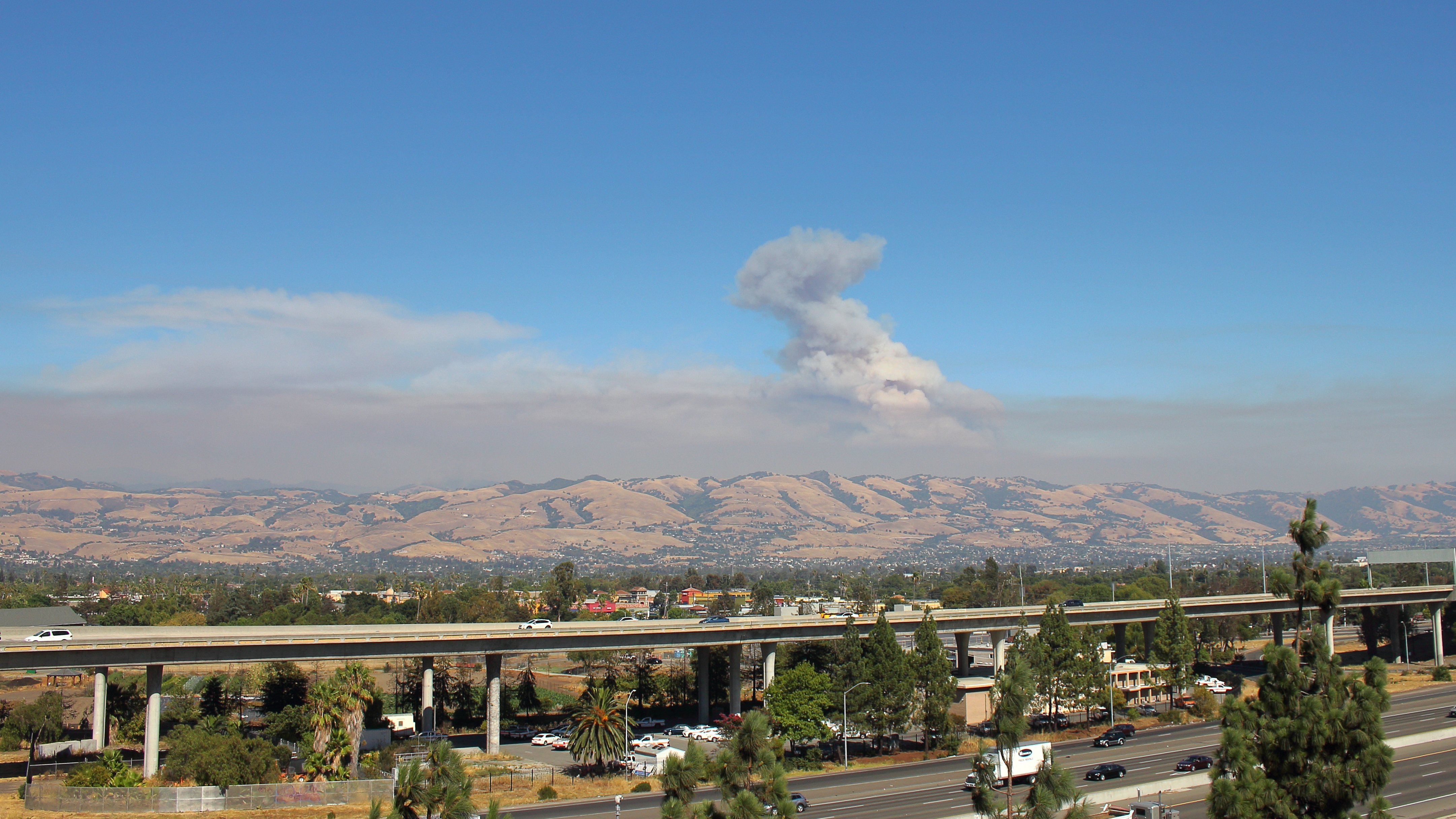 The SCU Lightning Complex Fire, seen from San Jose
Reflecting on these and other fires still burning in Northern California and across the state, it's hard not to feel a sense of loss and despair. Our hearts go out to those who lost loved ones, whose homes and businesses were destroyed, and to all who were and still are displaced as a result of the fires.
The CZU and SCU Lightning Complex Fires that burned on both sides of Silicon Valley were unprecedented in size and intensity, but not unpredicted by scientists who have warned for years about the potential for such catastrophes as the effects of climate change take hold.
For over 150 years humans have actively suppressed fires, contrary to the practices of indigenous peoples who used fire as an effective management tool. Fire suppression over many decades coupled with the effects of climate change has led to increased density and accumulation of vegetation and creation of tinderbox conditions in our wildland areas. Climate change is increasing temperatures and droughts and contributing to increased intensity and frequency of wildfires. And as development has encroached into open space and wildland areas, this has hampered efforts to effectively manage vegetation through prescribed burns and has increased the risks of catastrophic fire, loss of life, and destruction of homes.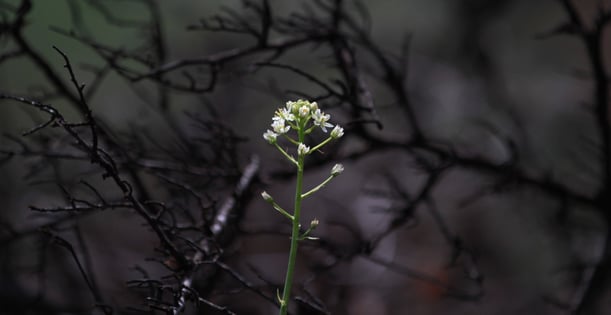 During the SCU Lightning Complex Fire, the Open Space Authority's 26,000 acres of preserved lands including Sierra Vista Open Space Preserve in the north to Palassou Ridge Preserve in the south were somehow spared. Open Space Authority field staff had been quick to mobilize at the outbreak of the fires, focusing on keeping preserve visitors safe, and creating defensible space around barns, a historic house and sensitive resources in the preserves. The Palassou Ridge Preserve along Coyote Creek near Henry Coe State Park served as a staging site for CALFIRE operations, with the Authority's field staff providing logistical support. Lead Open Space Technician Andy Burnside, who was working in the field throughout the duration of the fire said, "Thankfully, the damage to our preserves from the SCU Lightning Complex Fire was minor compared to what might have been. Our main concern throughout the fire event was for the public's safety, especially in the East San Jose foothills. While a considerable amount of land burned in the Diablo Range, we are relieved there were no lives lost."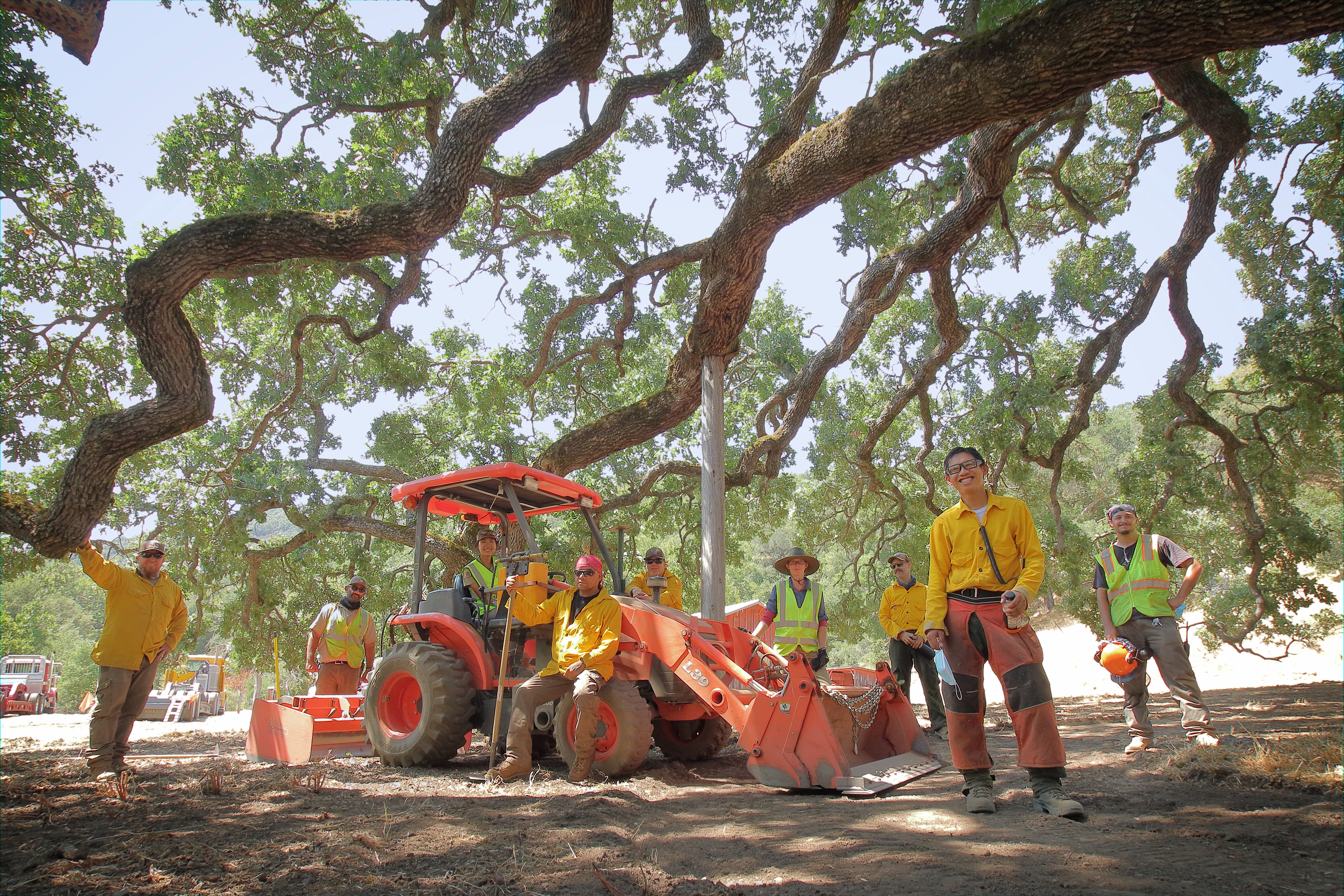 Open Space Authority field staff worked to create defensible space around sensitive resources in the preserves during the SCU Lightning Complex Fire
While scientists and natural resources specialists from many conservation agencies and organizations are still assessing the damage to closed parks, preserves, and other protected natural areas in both the Santa Cruz Mountains and Diablo Range, there is among the ashes, a growing sense of hope that nature will recover and that nature is resilient. Botanists tell us we may well see banner wildflower blooms this spring and that rare plant species in the Diablo Range that are dependent on fire to sprout and haven't been seen in many years may well re-emerge.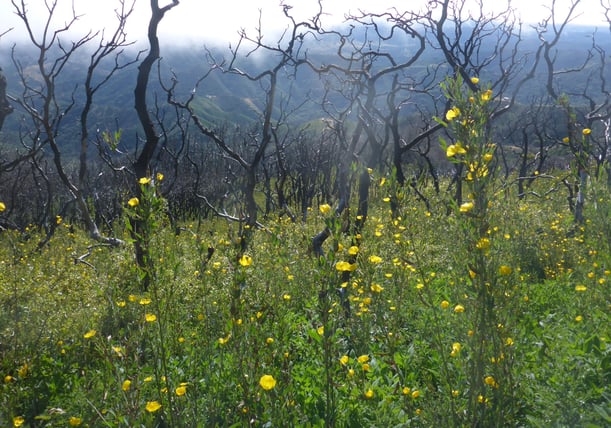 In the wake of these fires, as we rebuild and recover, we must accept that climate change is the new normal; that fire is a part of the natural ecology and is necessary for habitats and diverse species to thrive; and that to mitigate the most serious effects of intense climate-induced fires, we must work together going forward to implement adaptive-management approaches in our forests, woodlands, and grasslands and to help our natural and human communities to heal.