Each month we are sharing updates from our 2016-2017 Measure Q Urban Open Space program grantees. Learn more about the work they are doing in the community here.
Coyote Meadows - A Community Project to Create an Urban Open Space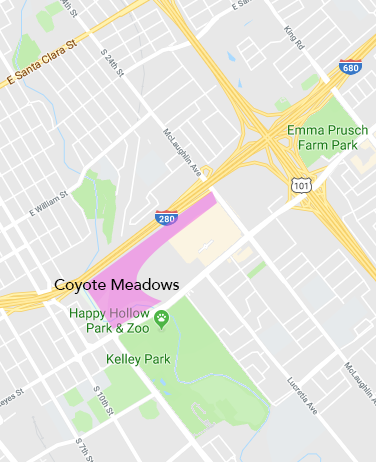 Coyote Meadows has the potential to become a central open space and trail hub in the heart of San Jose. The Coyote Meadows Coalition is considering a 50-acre parcel of undeveloped land owned by the City of San Jose, along Coyote Creek between Story Road and Hwy 280 for the project proposal.
Measure Q grant funds are helping the coalition host community workshops and on-site tours to gather feedback as part of a vision process while also highlighting the natural and cultural features of this land and the opportunities it brings for nature, recreation, and historic preservation. This key segment will help to connect other local parks, like neighboring Selma Olinder and Kelley Parks, and link the entire network of trails here in the Santa Clara Valley. This includes the Three Creeks Trail and Five Wounds Trail, and it will help the Bay Area Ridge Trail connect the Coyote Creek Trail segment from Morgan Hill to the Bay.
Learn more on the project's website.
Campbell Nido Neighborhood Reforestation
Trees do a lot for our urban communities. They help to provide shade and cooler temperatures in the summer. They make for pleasant, walk-able streets; they help slow traffic, and can help preserve a community's small-town feel. In the case for the City of Campbell, "The Orchard City," they help connect the city to its agricultural past. Unfortunately, in many neighborhoods, trees have been removed by landowners who don't want to or can't maintain them.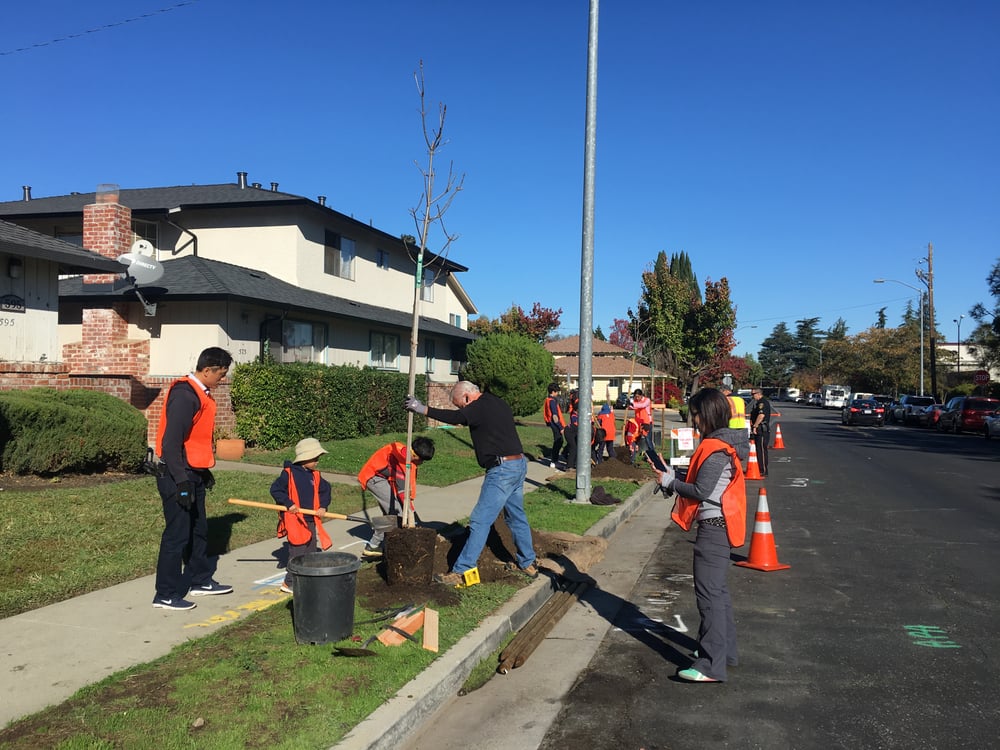 Therefore the City of Campbell has launched an ambitious "reforestation" plan, where every year they will plant 100 new trees along the streets across the city, especially in neighborhoods that have seen the steepest declines in tree count.
The Nido project is taking place in a disadvantaged neighborhood where City staff, joined by teams of volunteers, are working to pull up concrete in open public tree wells and plant hardy, drought-tolerant species, like the Brisbane Box and Cork Oak. The city is using their Measure Q Urban Open Space Grant funds to purchase and plant the trees and operate a water truck for summer watering to help the trees get established.