In September of 2020, Keep Coyote Creek Beautiful (KCCB) was awarded a $37,701 grant from the Open Space Authority's Urban Grant Program for their Community and Virtual BioBlitz Events. Now, in 2021, these projects are in full swing.
These BioBlitz events are service-learning projects led by local docents, naturalists, and scientists with the goal of fostering the connection between nature and community and protecting the land in the process. Offering both virtual and in-person components, the leaders of these events walk community members through Coyote Creek and South Bay parks to teach them about the diverse array of life calling these places home. Participants learn about wildlife, plants, and even the history of the landscapes they are exploring. The docents leading these programs all have varying backgrounds, providing well-rounded experiences for the participants. The virtual components of this program provide the public with access to nature from the comfort of their own computer and available anytime on YouTube, a valuable resource as the COVID-19 pandemic endures, especially for students. It also allows participants to get a glimpse into local areas that may be closed to the community for restoration projects, or to protect sensitive habitats.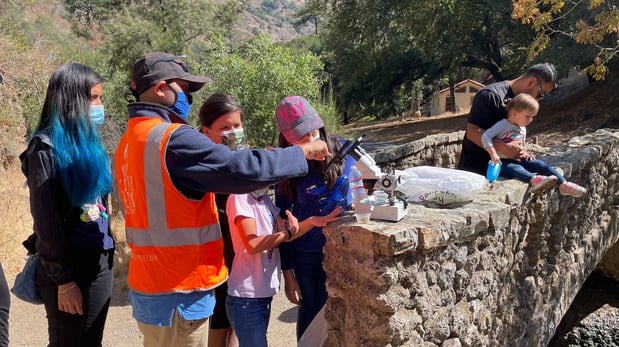 Community members participate in a KCCB BioBlitz at Alum Rock Park
KCCB's Community and Virtual BioBlitz Events incorporate the three prongs of Keep Coyote Creek Beautiful's approach to a healthy Coyote Creek – education, action, and recreation. Founded six years ago, KCCB was created with the goal of healing Coyote Creek by providing community access to allow residents to develop a deep connection and appreciation for this important natural resource. They proudly offer a variety of educational opportunities to people of all ages, from K-12 youth to university students, as well as adults throughout local communities. They also host creek clean-ups and restoration events, as well as recreational opportunities like hiking, kayaking, and backpacking. These BioBlitzes are just some of the many programs they offer to protect and restore Coyote Creek for future generations. And the benefits of these BioBlitzes are already being observed.

"We are getting people out in nature and helping them see it up-close and personal," said Deb Kramer, Executive Director of KCCB. "And the way we do it with docents really makes it more accessible...The docents help people learn not just about nature itself, but how everything within it is connected. They're learning about the web of life."

While connecting people to the natural areas surrounding their communities, their expert docents also teach them about what they are seeing, and what to look for. "We're going beyond having them look at nature," Kramer mentioned. "We're teaching them how to look. One couple told me that they hike in one of the BioBlitz sites every week, but after participation in the event, they realized they'd never actually seen what was in the park."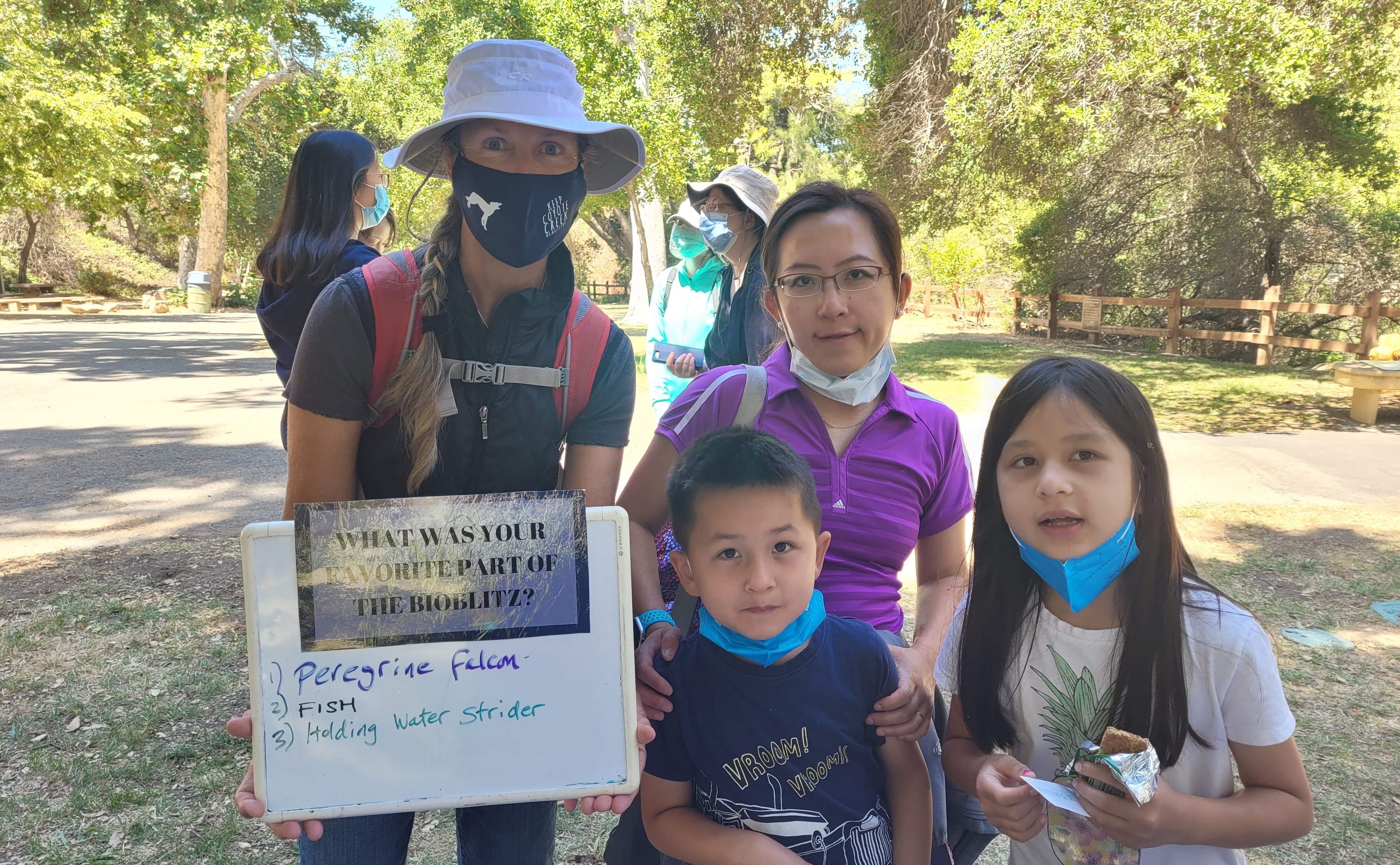 This Urban Grant was one of 16 awarded by the Authority in 2020, which amounted to over $1M of Measure Q funding to support a variety of projects throughout the Santa Clara Valley. Connecting people with nature is one of the key elements of the Authority's mission, and one of the motivations behind the Urban Grant Program itself. Keep Coyote Creek Beautiful's BioBlitz events are a perfect example of one type of project the Urban Grant Program was designed to fund.

There is also the added benefit of community-building through these programs, and the unique and caring approach the docents bring to their programs. "The docents are so personal, and that touch really adds to the richness of the experience. You're connecting with people; with the community, while you connect with nature," as Kramer enthusiastically puts it. "The docents are getting to know each other, many participants have been coming back repeatedly, groups of high school students are attending for community service, and entire families come out to get some time in nature. We're building community."

Keep Coyote Creek Beautiful's next BioBlitz will be held on Sunday, August 22 at 9:00 a.m. at Hellyer County Park in San José.