'Tis the season to celebrate the holidays with family and friends! We can all enjoy this time with loved ones while also taking care of the planet. Here are some of our favorite ways to be eco-friendly during the holidays.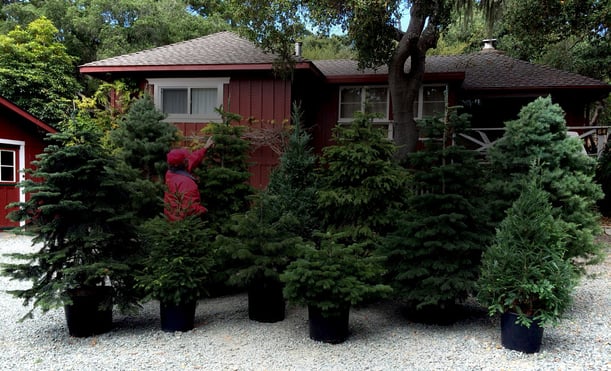 Choose sustainable decorations
Want to enjoy a natural tree this year but reduce the waste? There are some companies that will rent you a live tree. After the holidays, the company takes the tree back to keep in their nursery for the year or plant it in back into the wild. Two companies that provide this service here in the South Bay are RentXmasTree.com and PlantMan Interiorscape Living Christmas Tree Rental.
If you can't find a living tree, opt for a sustainably- or locally-grown tree purchased from one of the growers in the Santa Cruz Mountains.
Avoid single-use, disposable decorations and opt for decorations you can re-use as well as those made from sustainable materials (popcorn garlands, anyone?). For inspiration, check out this list of sustainable decorations you can make yourself!
Reduce or offset your holiday travel emissions
When you are planning holiday outings, look for opportunities to reduce emissions and walk, bike, or take public transit. To save energy on shopping trips and errands, combine multiple trips into one, and even invite other family members or friends - this can make the chores more fun and easier on the planet! For travel to visit family and friends, try to use mass transit whenever possible. When this is not an option, carpool and opt to use the lowest-emission vehicle you have available.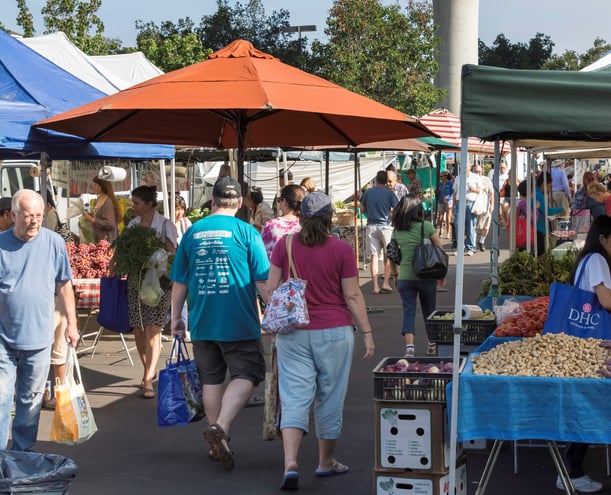 Shop local for holiday food
When planning your holiday meals, look for opportunities to support local farmers. The South Bay Area has a variety of farmers' markets where you can buy seasonal and locally-grown produce. Make a visit this season to the weekly markets in Santa Clara, Campbell, Santa Teresa, Westfield Oakridge, Evergreen, more!
Shop local for gifts
One good way to find unique gifts is to look for local craftspeople offering unique and handmade gifts made locally and with a low carbon footprint.
The San Jose Holiday Craft Fair (December 14-15) will feature over 275 artists, craft makers, and food producers.
The Santana Row Makers Market (December 7) is a monthly craft fair that features local artists, music, and handcrafted gifts.
The Mountain View German Holiday Market (December 14) will include handcrafted gifts along with entertainment, food, and drink inspired by European open-air winter markets.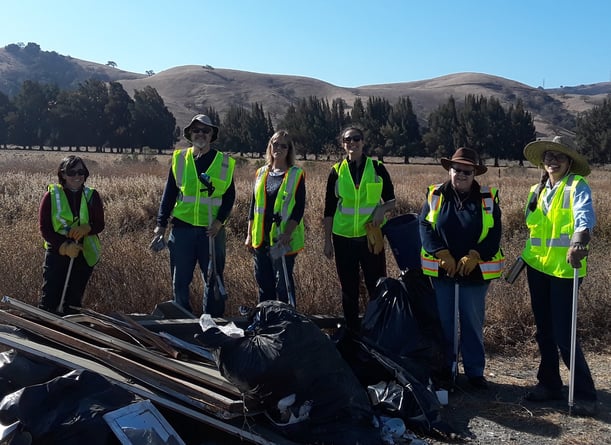 Holiday volunteering in land stewardship
The holiday season is a great time to give back and come together to volunteer with family or friends. This year, consider volunteering to protect open space. Our Land Stewards volunteer program offers one of the best ways you can help to restore nature. Land steward volunteers play an essential role in helping restore native habit, readying the property for public access, or preparing traditionally-agricultural land to be used again for farming or ranching.
Sign up here to be notified about future volunteer opportunities at Open Space Authority preserves - we have them every month!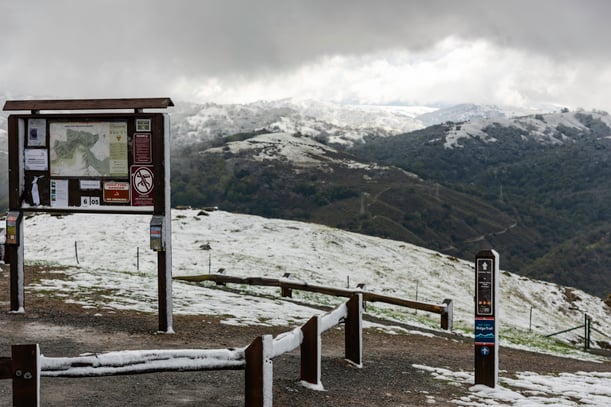 Get outside with visiting friends and family
The holidays are a great time to connect with loved ones and get outdoors. Wherever you are, take this opportunity to get outside and enjoy nature as a respite from the busy holiday season. If friends or family are coming to visit you here in the Santa Clara Valley, be sure to share with them our community's many parks and protected open spaces! Plan a picnic, a walk, or a hike - there are options for family members of all ages. Find all of our trail maps and plan your trip here.