On October 29, a brand new way to experience nature opened in the heart of downtown San Jose. The Children's Discovery Museum launched Bill's Backyard: Bridge to Nature, a half acre outdoor play space that gives kids the chance to explore the outdoors by climbing, building, digging and get their hands dirty in a safe and authentic way.
This project opens after more than a decade in the making and the idea is to give families a safe place to get outdoors and introduce them to nature. Many kids today, especially those in the heart of big urban areas like San Jose, don't get the opportunity to play outdoors in an unstructured way.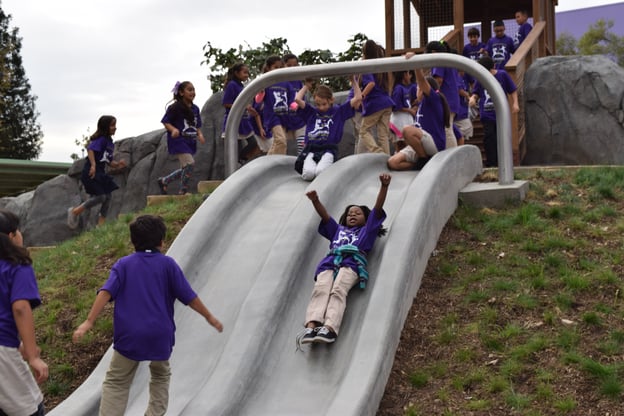 Research shows that outdoor play in nature fosters curiosity, creativity, and problem solving skills. At the project's dedication, City of San Jose Mayor Sam Liccardo said, "for so many of our kids here in San Jose and cities around the country, there is a nature deficit disorder. This project enables kids to embrace nature and become better stewards of nature."
This project was supported by a number of community partners, including being the first project to receive funds from the Authority's Measure Q Urban Open Space Grant program. This annual grant program provides funding for projects located in urban communities with limited access to nature and is currently accepting applications.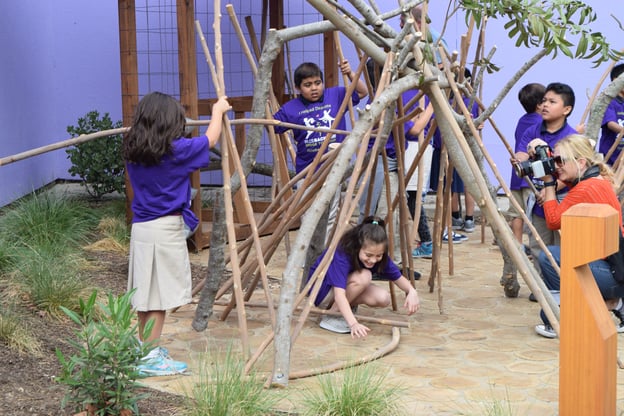 "It was the idea of Bridge to Nature that really resonated with us" said Andrea Mackenzie, General Manager of the Open Space Authority. "Many families especially those in low-income neighborhoods don't have access to nature parks and open space in our systems. Bill's Backyard is that bridge to nature for those families, breaking down barriers and opening doors for children to experience the joy of unstructured outdoor play and connecting families to nature."
Many elements of Bill's Backyard mirror the experience you'd have at a nature park or open space – the project offers a ranger station, interpretive guides, and outdoor educational information. This introduces kids to nature and helps to inspire future land stewards and conservationists.