In June 2021, the Open Space Authority released the Coyote Valley Water Resource Investment Strategy (CVWRIS) report. The report was developed in partnership with Valley Water, detailing the water resource impacts of large-scale restoration projects in Coyote Valley, just south of San José.
The goal of the report was to better understand water enhancement opportunities in Coyote Valley, and how this can benefit natural ecosystems, as well as surrounding communities. The findings? Most notably, that large scale habitat restoration in Coyote Valley can help protect water supply for Santa Clara Valley and provide meaningful flood risk reduction for surrounding communities.
Also highlighted in the report is a detailed description of how the protection and restoration of local creeks and floodplains allows rainfall to spread out over areas that recharge groundwater. This puts more water into the ground, meaning there is less water going into flood-prone communities downstream. This also benefits aquatic ecosystems experiencing greater stress during times of drought and protects underground aquifers from contamination.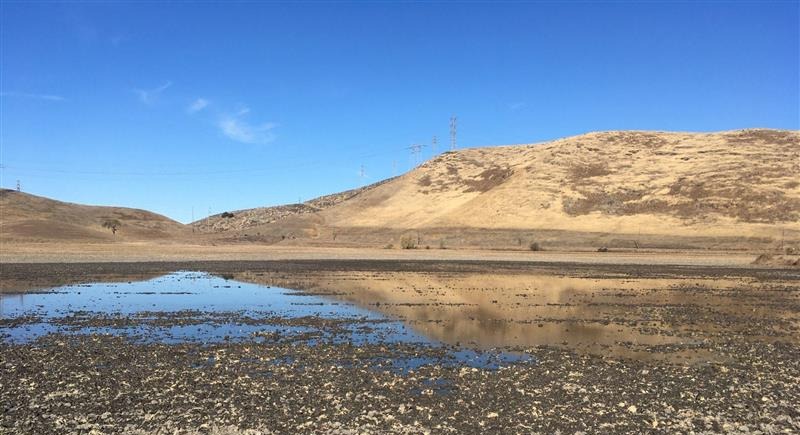 While this is just a preliminary look at how restoration actions can benefit the landscape, one thing was clear – restoring lands in Coyote Valley will benefit the watershed and the communities that depend on these water supplies.
"This is the first look at what benefits we can achieve by leveraging open space in Coyote Valley as natural infrastructure," said Jake Smith, Conservation GIS Coordinator at the Open Space Authority who took the lead in creating the CVWRIS report.
And Smith's work couldn't be more relevant to current trends. Californians and the Environment, a recent study conducted by the Public Policy Institute of California (PPIC) indicates that addressing solutions to drought is more important than ever. 63% of all people surveyed across the state feel that drought is the top environmental concern in California.
In addition, a landmark report by the United Nations Intergovernmental Panel on Climate Change (IPCC) issued on August 9th declared a "code red," or an immediate climate emergency, a clear, "unequivocal" link between human activity and climate change, and the immediate need to address and prepare for climate events. The report also states that as a result of climate change "...heavy rainfall will generally become more frequent and more intense..." and this translates, with high confidence, "...to an increase in the frequency and magnitude …" of floods. The report also warns with high confidence that more regions will be affected by drought, with increases in global warming.
"Disruption of nature and natural systems by humans is at the root of the climate crisis," says Andrea Mackenzie, General Manager of the Open Space Authority, in a recent San José Spotlight article. "But nature is also part of the solution."

As indicated in the results of the CVWRIS report, natural infrastructure can play a critical role in addressing climate threats. As climate change progresses, leveraging natural infrastructure like undeveloped floodplains and aquifer recharge areas becomes increasingly important to protect and buffer local communities from catastrophes like flooding, wildland fires, air pollution, and drought conditions.
As the Authority prepares to launch the Coyote Valley Conservation Areas Master Plan, landscape-scale restoration is a key goal. And local decision makers can now use the CVWRIS report as a model for restoration priorities.
With a climate emergency upon us, these results inspire much-needed hope. Open spaces can and will support and protect communities across Santa Clara Valley-- so long as we protect and care for them responsibly.

Drought got you bummed? Read 10 ways you can help make a difference HERE.