Community Connections highlights the many leaders, partners, and neighbors who make a difference in our community. This month we are featuring Anna Pascual, Educational Outreach Coordinator at the Wildlife Education and Rehabilitation Center (W.E.R.C.), an organization that provides rehabilitation services for orphaned, injured, and sick native wildlife.
When Anna Pascual was in junior high school, she remembers seeing an educational live animal presentation in her science class. An organization came in and brought rehabilitated wildlife and let the students see the animals up close, and learn about their native habitats.
"I remember thinking, 'How can I do that job?'"
More than a decade later, Pascual is living her childhood dream and helping to teach the next generation about wildlife on behalf of Wildlife Education and Rehabilitation Center (W.E.R.C.), a Morgan Hill-based organization that arranges medical and rehabilitation services for orphaned, injured, and sick native animals with a goal of releasing them back into the wild.
As part of the organization's educational outreach, Pascual teaches lessons about wildlife issues at schools, libraries, and community events usually joined by one or more charismatic instructional companions including "Leilani," an opossum, "Tara," a burrowing owl, or "Zorro," a turkey vulture.
These animal "Educational Ambassadors," are former rehabilitation clients of the W.E.R.C. program. Unfortunately, due to the extent of their injuries or loss of habitat or social structures, these animals can no longer survive on their own in the wild, so instead, they are cared for by staff and live out the rest of their lives while helping to educate the public about wildlife, habitat conservation, and responsible human/animal interactions. While these presentations are typically in South County, a thriving partnership with the Open Space Authority helped the organization expand its outreach and host classes all around Santa Clara County.
Pascual, a Morgan Hill native, began as a volunteer with W.E.R.C., from 2002 to 2004, doing animal care and teaching educational programs while she was a student at Gavilan College. In 2004, she left to pursue her Animal Health Science Degree at Cal Poly Pomona. In 2011 she returned to the organization, coming full circle to become the organization's Educational Outreach Coordinator.
Pascual loves to see people light up when they see animals up close. "Kids connect so much more with live animals," she says, noting that connecting with wildlife as children can make people lifelong advocates for conservation. "I feel so privileged to do this work--and get paid for it!"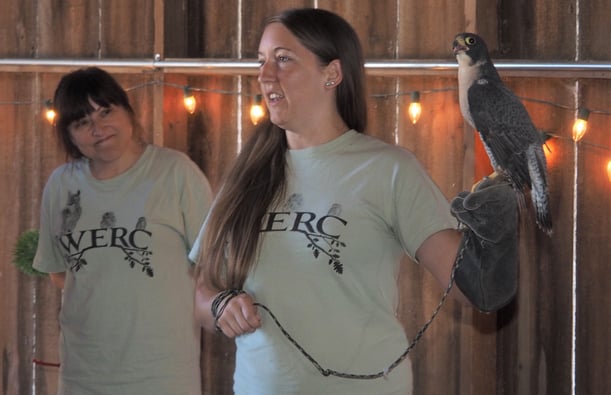 In the future, Pascual is thinking about going back to school to get teaching credentials to start to work with elementary school students all day.
One of her favorite things is getting to know the animals that she works with. Just like people, they have unique personalities. Their great horned owl, for example, is a character who had bonded originally with a blond woman so he only really liked blond women. He would be very social and engaged, but when he would get tired during a presentation, "he would just fall limp, and hang from my hand until I put him down."
Beyond the fun of seeing a wild animal up close, these animal meet-and-greets help W.E.R.C. officials spread the message about ways community members can best respond if they find a sick or injured wild animal. One of the problems wildlife rescuers face is what Pascual called "over-rescuing," when a well-meaning person finds a baby animal and takes it away to get it help when the parent would have responded shortly. In fact, the organization cites that 75% of the wild baby animals rescued by well-intentioned people really do not need assistance."We (rescuers) do our best, but we are not as diligent as mom and dad!" The W.E.R.C. website lists guides for what to do if you find a baby bird or a baby mammal.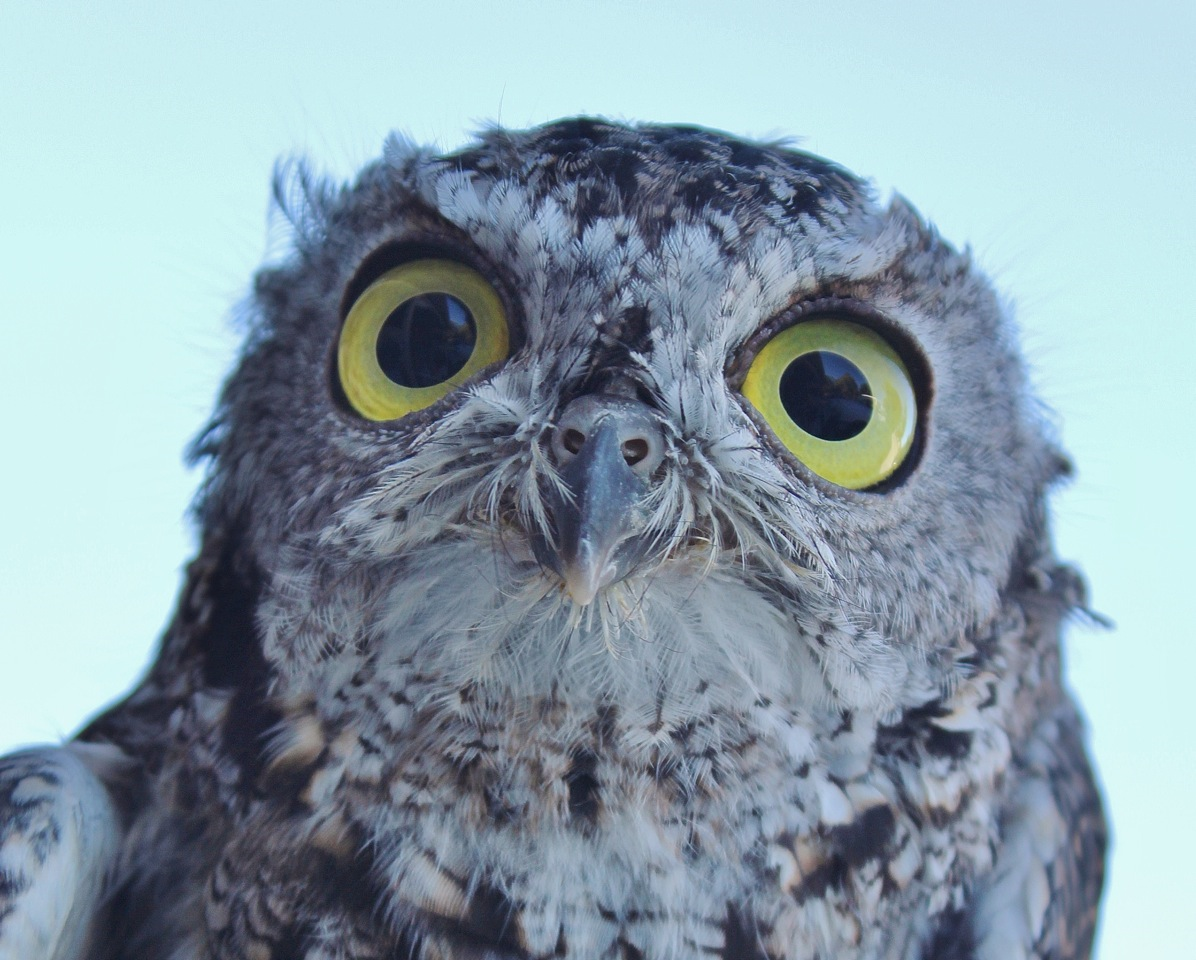 While Pascual and her colleagues love connecting in-person, in this time of shelter in place, they've started adapting their educational programs to bring them online. The Open Space Authority organized a Facebook Live program with W.E.R.C. at the end of March - check out the video below - and will be hosting another one focused on nocturnal animals on May 11.
While the content is the same, the team definitely misses public interaction. "It's been hard getting used to doing this on camera with just ourselves in the room, but it's getting easier."