Earlier this year, the Santa Clara Valley Open Space Authority's General Manager, Andrea Mackenzie, was named as one of the top 2020 "Women of Influence" by the Silicon Valley Business Journal.
Each year, the publication selects the 100 most influential local women working across industries and institutions, including corporations, small businesses, startups, nonprofits, healthcare, education, and government.
Mackenzie joined the Open Space Authority as General Manager in 2011. Under her leadership, the Open Space Authority has grown from protecting approximately 15,000 acres of open space in 2011 to now over 26,000 acres of open space, natural areas, watersheds, and wildlife habitat in the Santa Clara Valley.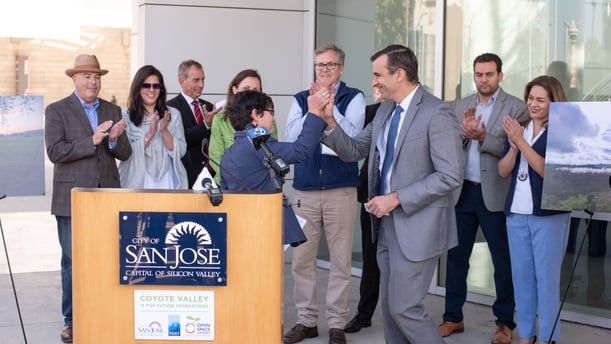 Mackenzie and San Jose Mayor Sam Liccardo celebrate the protection of 937 acres in North Coyote Valley
Led by Mackenzie, the agency has not only seen an increase in the physical area of open space protected, but also in the number of people connecting with nature in our region. Over the years, Open Space Authority preserve visitation has grown to approximately 325,000 residents annually and more than 600,000 during the COVID-19 shutdown.
And since Mackenzie arrived in 2011, the Open Space Authority expanded its Urban Grant Program, which has awarded over $12.3 million in grants to community-based projects, parks, trails, urban community gardens, and environmental education programs to connect people to nature, regardless of their location or background.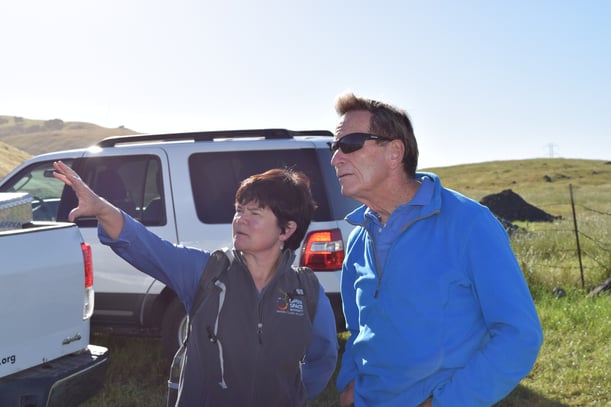 Mackenzie with Doug McConnell of NBC's OpenRoad Television Show at Coyote Ridge Open Space Preserve
Under Mackenzie's leadership, the Open Space Authority has continued to prove itself a true champion of conservation, working with partners to lead science-backed research and initiatives, including the Santa Clara Valley Greenprint, Healthy Lands Healthy Economies, Understanding Our Community, the Coyote Valley Landscape Linkage, and the Santa Clara Valley Agricultural Plan.
This year's group of awardees was named after the onset of the COVID-19 pandemic and Santa Clara County's shelter in place order, a time when more people than ever have begun to understand how access to the outdoors provides essential mental and physical health benefits.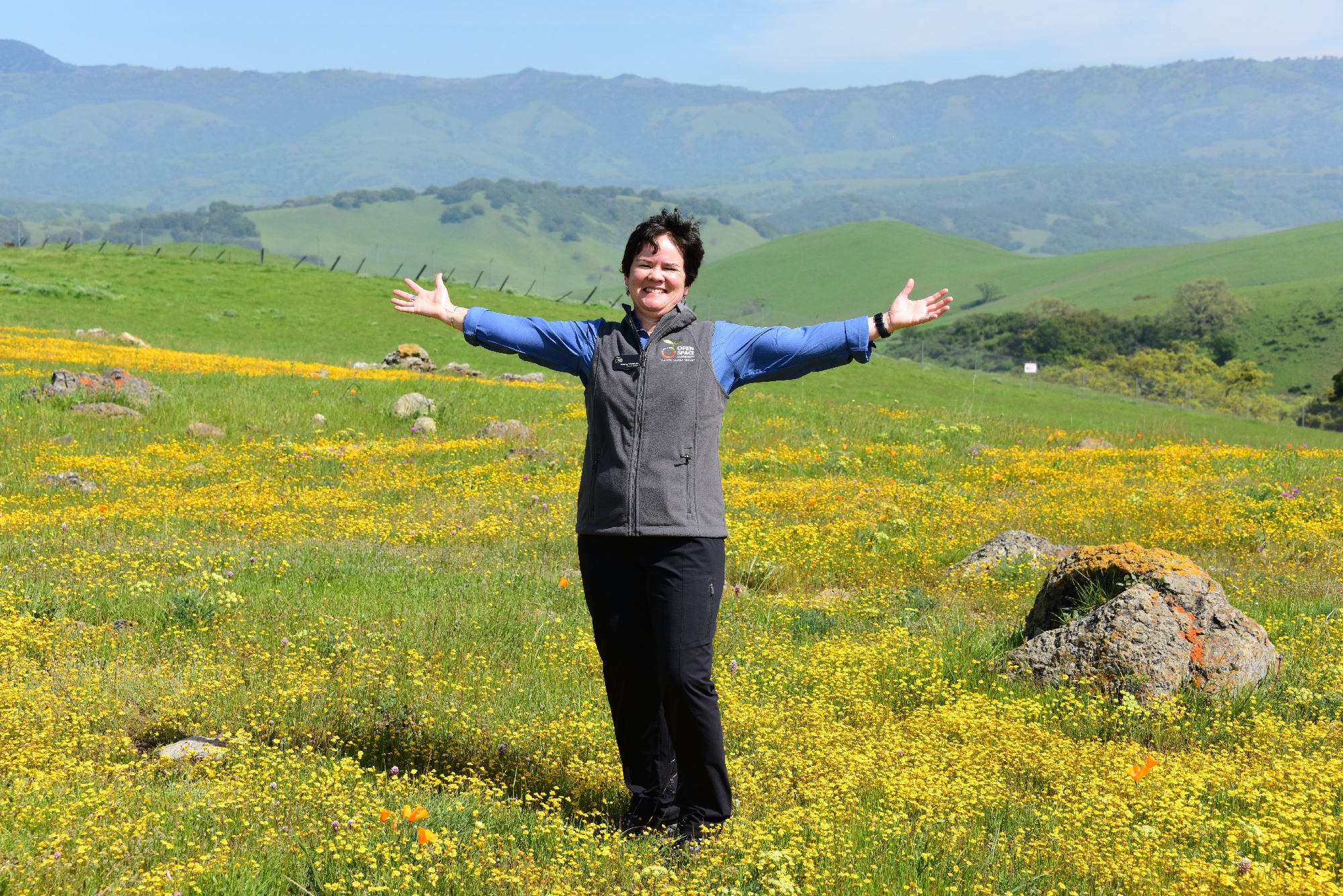 Coyote Ridge Open Space Preserve during the annual spring wildflower bloom
In her interview with the journal, Mackenzie shared how as a child she loved nature and was inspired by conservationists working to protect our natural environment.
We are grateful for Andrea's commitment to the Authority's mission and for being an inspiration for the next generation of conservation and climate leaders.