If you've traveled east to Los Banos, then chances are you've driven the narrow Highway 152. In 2014, Caltrans completed a big task to widen the highway to include an additional 2 lanes in certain sections. In order to complete the project, Caltrans committed to mitigating for the loss of riparian habitat during construction and the Open Space Authority's Diablo Foothills Open Space Preserve was the perfect location.
As part of the mitigation, Caltrans was to restore 13 acres of Diablo Foothills' active stream and wetlands surrounding two ponds. Restoring the stream that flows through the property to its natural state started with construction of curves and swales that help slow the flow of water. Restoration also included planting over 27 species of natural vegetation along the stream such as sycamores, oak trees, locally grown willow trees, and purple needlegrass. Caltrans will monitor the site for 5 years and guarantees 85% plant survivorship.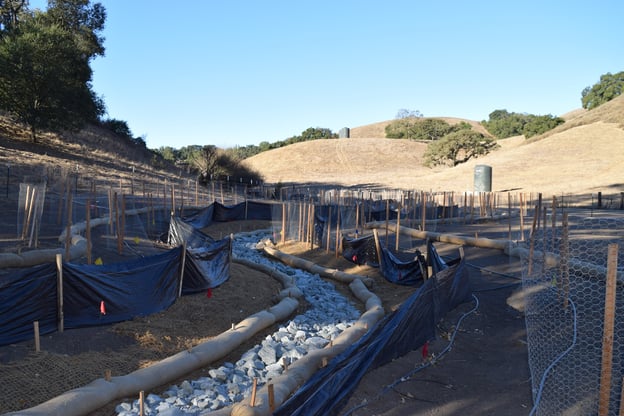 The Authority also actively grazes the property as part of its fire suppression strategy to reduce fuel. The natural ponds and stream on the property are a source of water for the 40 cattle that currently graze there, and are also habitat for rare species like the California Tiger Salamander. To accommodate all these important species, Caltrans installed watering troughs throughout the property to provide the cattle with a separate area to access water. The troughs are filled with water from the ponds through solar powered pumps and contain escape ramps for any animal that might fall in. The ponds are now surrounded with wildlife friendly fencing to allow the newly planted riparian vegetation to flourish and rare species populations to increase.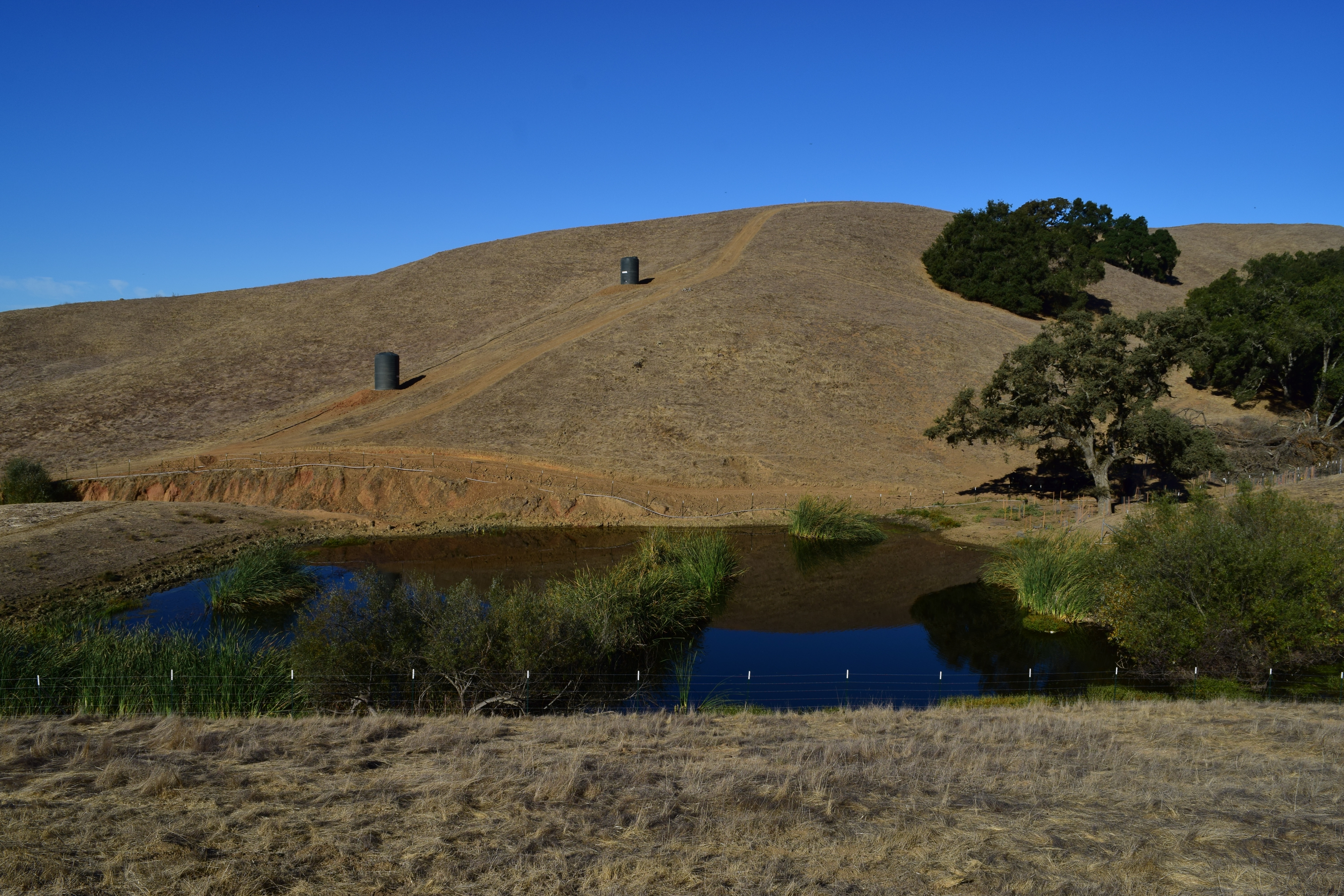 The Authority is looking forward to seeing the stream in action this winter and the beautiful plant growth in the spring. Keep an eye out for a follow up story and photos next year!