What do you get when you bring two buses of enthusiastic elementary school students to an Open Space Authority agricultural property? Environmental restoration on an epic scale!
Last Friday, 72 third graders from Gilroy's Rucker Elementary School joined us at the Authority's Pajaro River Agricultural Preserve to complete restoration work in a critical watershed. Their mission: planting a native hedgerow along the edge of the organic farm field.
The event was part of a larger 5-year project to improve water quality in the Pajaro Watershed, headed by the Resource Conservation District of Santa Cruz County (RCD) and funded by the California Environmental Protection Agency and the California State Water Resources Control Board.
Partnering with the Authority, Point Blue Conservation Science led the day's restoration activities as part of its innovative program, Students and Teachers Restoring a Watershed (STRAW). Earlier in the school year, Point Blue visited the students' classrooms to give lessons on topics of watershed science and local agriculture. With this knowledge about the importance of healthy watersheds and restoration, the third graders set out to plant a variety of native, climate-smart shrubs along the property's edge.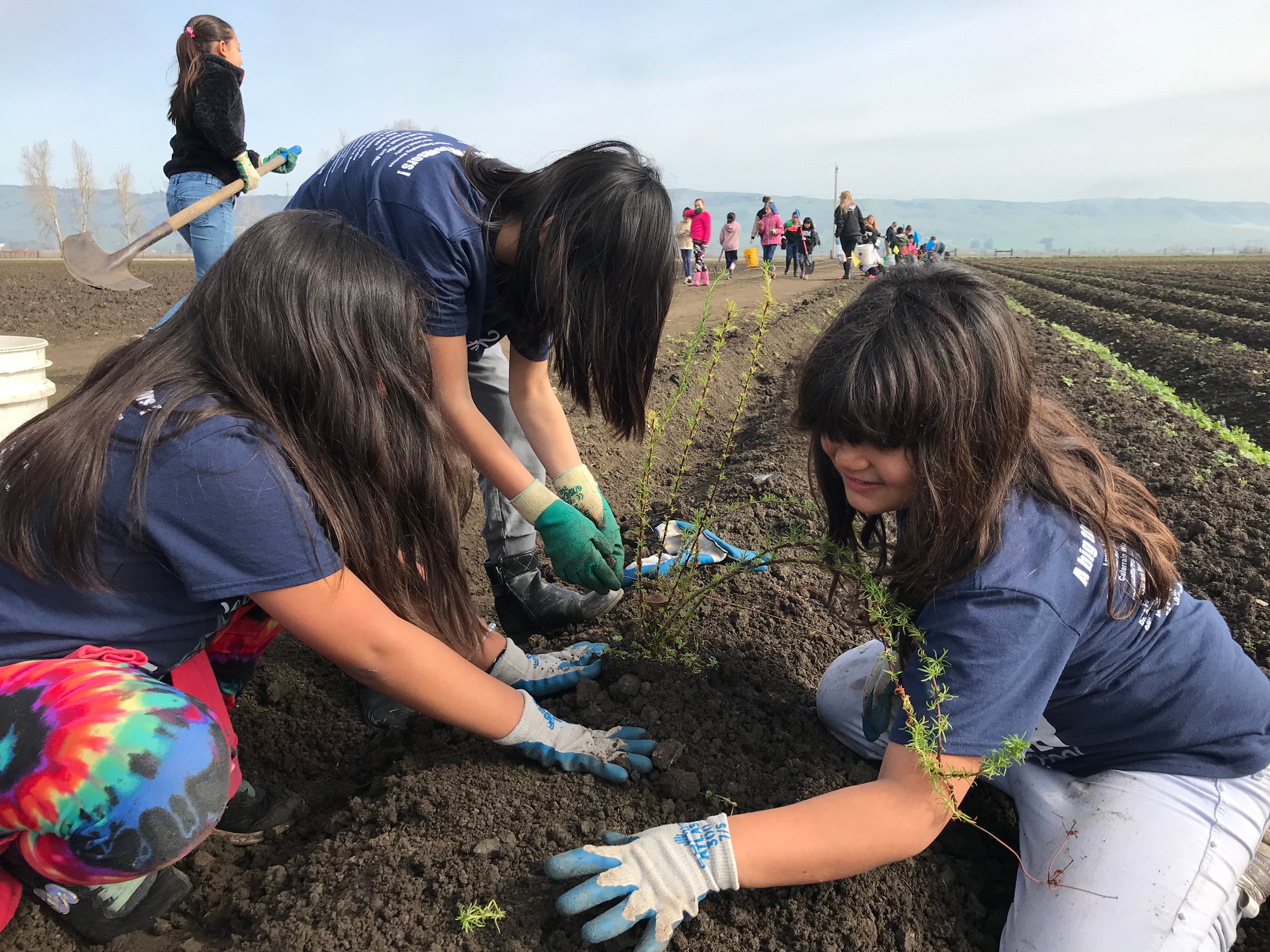 According to hedgerow consultant Sam Earnshaw, native hedgerows like the one planted by the students have over a dozen benefits. These lines of closely planted shrubs improve water quality, attract pollinators, provide wildlife habitat, serve as windbreaks, provide erosion protection and weed control, and more. The drought-tolerant shrubs were selected for their staggered flowering and seeding periods to provide year-round resources for pollinators and beneficial insects. For the Pajaro River Agricultural Preserve, hedgerows are also instrumental in allowing the current farmer, Luís Urias of UC Farms, to maintain his organic certification because they act as filters to reduce pesticide drift from neighboring non-organic farms.
One parent chaperone commented on the special impact of working on land so close to home: "This is where our food comes from," she said. "We have to help it."
Watching the students work, Jenni Benson, Senior Project Manager at Point Blue, remarked on the monumental change the property has seen since the Authority took ownership back in 2014 and 2016. "The amazing transformation that has happened out here is really incredible," she said.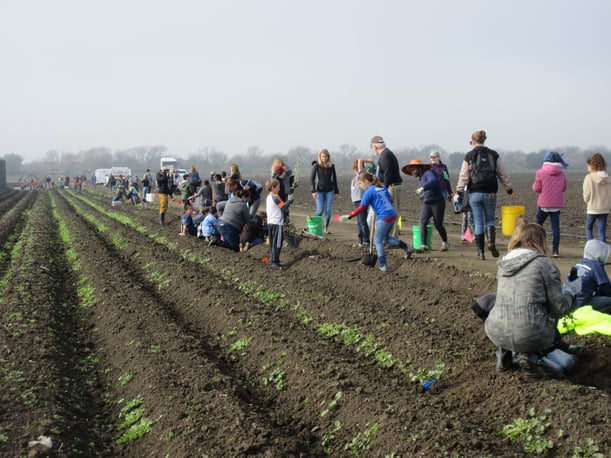 For most of the foggy morning, students worked in small groups to transplant shrubs from nursery pots into the earth.
"Me and my team went all the way to the end!" exclaimed one student.
And they did. In less than three hours, the students completed 1,400 feet of planting, stretching from the road to the property's irrigation canal.
At the closing circle, Isaac of Point Blue thanked everyone for the successful day. "We really appreciate everything you did today, and we hope that when you drive past the property you will see the plants growing bigger and bigger," he said.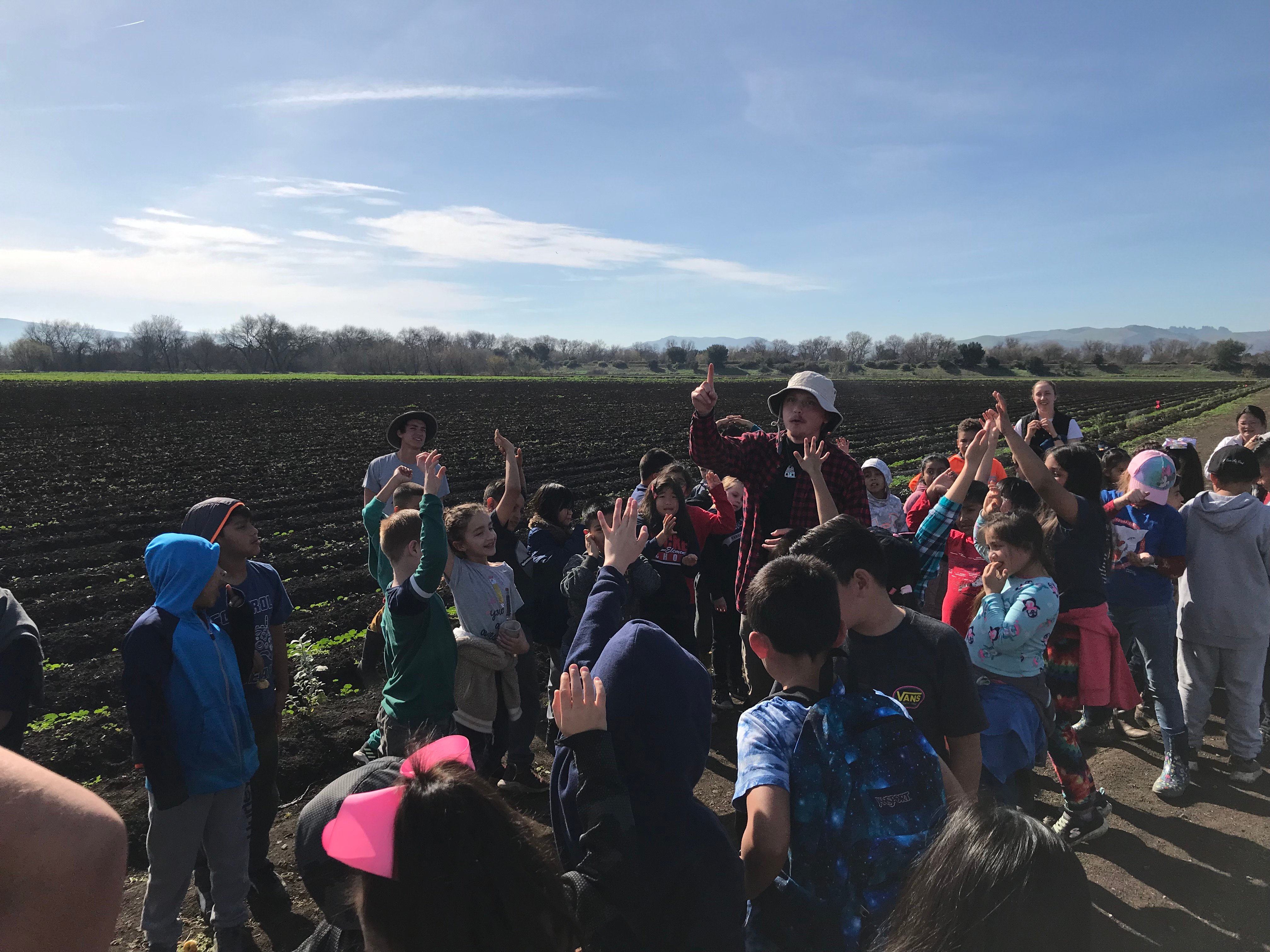 When asked what the students took away from the activity, responses ranged from literal to a little more profound.
"I learned that compost gives the plants nutrients to help them grow," said one student. Another reflected, "I learned that you have to keep working hard to reach your goals."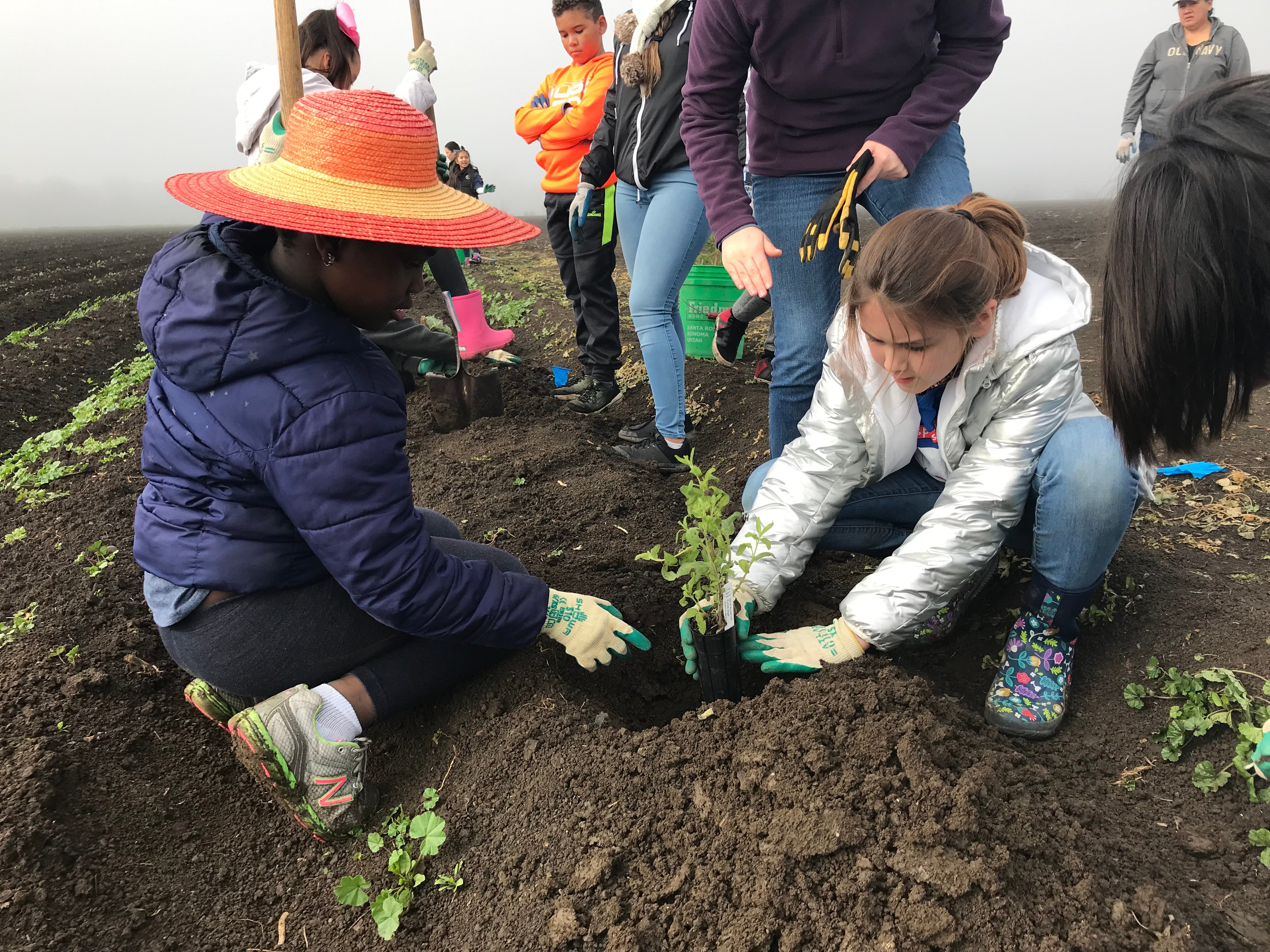 Galli Basson, Authority Resource Management Specialist, noted the intangible benefits of engaging students in local restoration work.
"Letting kids work on a meaningful project and get dirty, have a fun day, and be part of something in their community... It's something you just can't measure."