The COVID-19 pandemic has simultaneously raised awareness of the need urban residents have for access to nature and open spaces, while also highlighting the great disparities in our society related to that access to nature, and as well, related to access to health care, rate of disease, and life expectancy. Now, more than ever, organizations have a responsibility to better understand the health needs of the communities they serve and make a significant positive impact by providing ways for people to live healthier lives.
The newly released report, Understanding Our Community Phase II, is the latest step in the Authority's long-term commitment to serve its diverse community in a meaningful and sustainable way.
In 2015, the Authority released the first phase of its Understanding our Community report, which served primarily as an assessment of barriers to access of nature experienced by the agency's residents. The report identified several potential barriers such as those related to transportation, linguistic isolation, and household income levels, that can make it harder for residents to enjoy nature, and thereby receive the innumerable health benefits that nature can provide.
The Phase I report gathered and analyzed a wide range of census data and data from CalEnviroScreen, a tool created by the state to help identify and measure California communities that are vulnerable to the effects of environmental pollution. After mapping this data, the Authority identified six "Deep Engagement Communities" – geographic areas where additional focus and investment could result in the greatest benefit to local residents.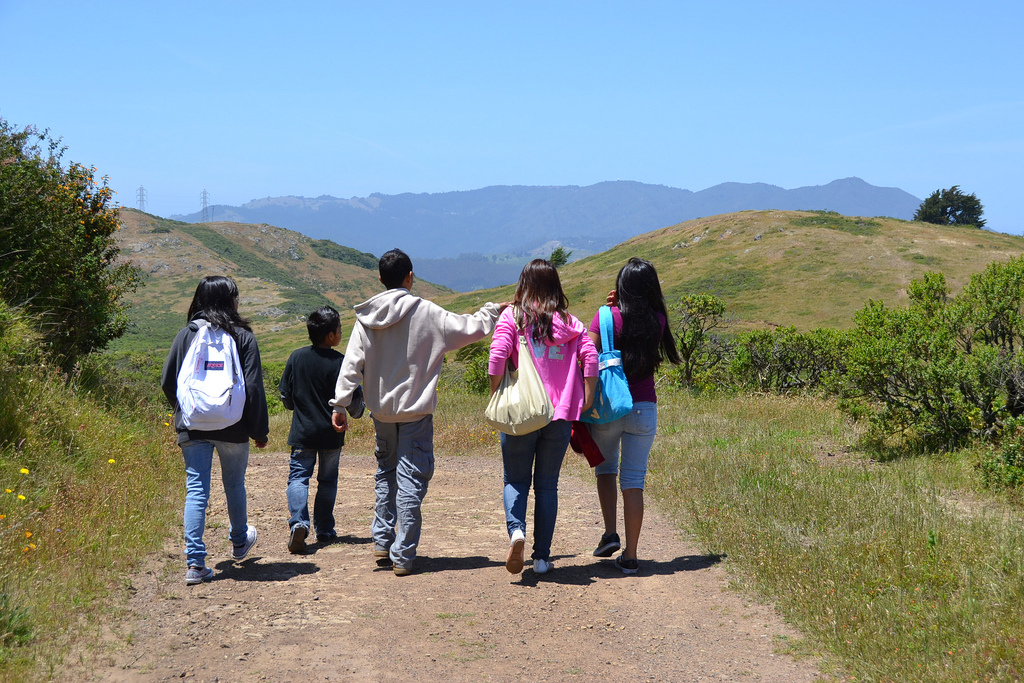 The newly released Phase II report provides data that will strengthen the Authority's ability to increase equitable access to nature through partnerships and, it hopes, by inspiring community organizations, schools, cities, and the County to apply for funding of novel projects and programs through its Urban Grant Program. The report is also anticipated to serve as a resource to other local and regional organizations as awareness grows about the health benefits of nature.
"The Authority is excited to roll out Phase II of its community assessment report that provides new information about park access, human health, qualitative cultural community input about open space priorities, and other factors that help illuminate ways in which the Authority and community organizations can focus nature-based investments to help those most in need", said Marc Landgraf, External Affairs Manager for the Authority.
The Authority will utilize Phase II as a strategic investment prioritization tool to inspire new projects and strategic partnerships that will provide meaningful opportunities for community engagement and community action to help address many community needs that can benefit from access to nature. The Authority hopes that the information gathered will build on the success of the first phase of Understanding our Community and its Urban Grant program, to bring more equitable access of nature to urban residents, and thereby reduce and remove some of the disparities that affect our most vulnerable communities.
"With funding we received from the Authority's Urban Grant Program, we developed a program that introduced nature to many grateful Spanish and Vietnamese-speaking families and children who had numerous barriers to experiencing nature," says Marilee Jennings, executive director of Children's Discovery Museum of San Jose. "The Authority's work in connecting children with nature is remarkable and I look forward to Phase II of their report."
The assessment was conducted by the Authority with expert assistance from Basecamp Strategies, and with data provided by partners at the Santa Clara County Public Health Department, the Trust for Public Land, Health Trust, New America Media, and the San Francisco Estuary Institute.