Community Connections highlights the many leaders, partners, and neighbors who make a difference in our community. This month we are featuring Ivette López, who works in Visitor Services for the US Fish & Wildlife Service National Wildlife Refuge System, Pacific Southwest Region.
As a child growing up in East San Jose, Ivette López visited local parks including nearby Alum Rock Park, and farther off National Parks on family trips. "Nature has always really been there for me. I feel lucky I had family who took me to get outdoors."
A college geology class showed López she could turn her passion for the natural world into a career, and she did her first internship in community outreach with the Hispanic Access Foundation, a nonprofit organization dedicated to providing underrepresented groups access to nature. Today she continues helping to connect people with nature as a Park Ranger in Visitor Services for the USFWS National Wildlife Refuge System.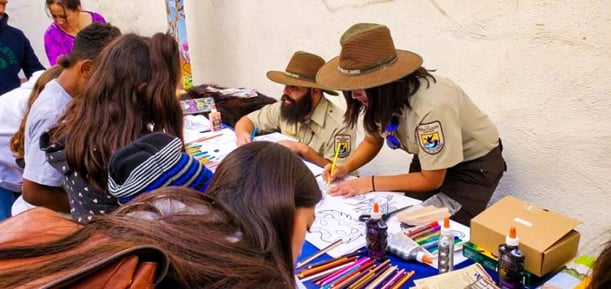 Ivette and USFWS staff attended the 2019 NPS Mission Dia de Los Muertos Fiesta in San Francisco, CA to continue fostering relationships with the local community and introducing them to the USFWS.
"We're helping the next generation of conservationists. You may never know the impact you are making, but what's important is that they feel that enthusiasm and connect with nature in their own way."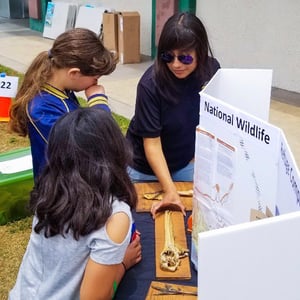 Now in her third year with the agency, López isn't in the field as much as she once was as a Hispanic Access Foundation intern. Today she supports over 50 USFWS Refuge staff, including Refuge Managers and Park Rangers, across the agency's Pacific Southwest region which includes California and parts of Nevada and Oregon. "I'm a help desk for everyone in our region."
When asked about the significance of promoting access to the outdoors, López names four principles that uphold everything that she does: justice, diversity, equity, and inclusion. "We have a lot of beautiful resources (here in California), but they are not accessible to everyone, especially those that are low-income and otherwise not represented. This is my way of giving back, by engaging my community especially kids and families, and offering them opportunities they have never heard of."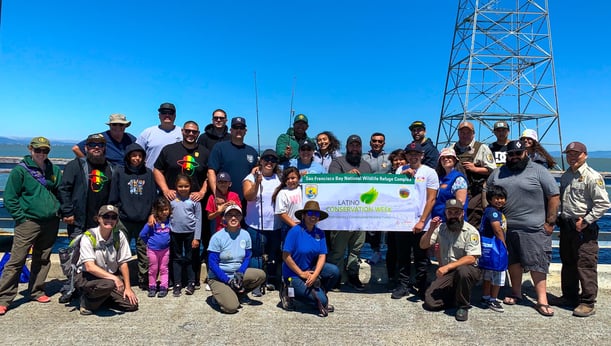 Don Edwards San Francisco Bay National Wildlife Refuge celebrated Latino Conservation Week in 2019 by inviting the local community for a day of fishing and fun at the Dumbarton Pier.
Land conservation and open space protection is at the core of this, both on the urban edge as well as in the city itself. "We need to protect our neighborhood parks that are the only escape for so many people, especially parents working long hours. These are places we can go to relax, unwind, and enjoy nature with our families," citing neighborhood parks she loved growing up and nearby Alum Rock park.
"I want the next generation to get the chance to see what I saw. This is something that is very close to my heart. It's been hard to watch species I saw growing up that we don't see as much anymore. We need to try to mitigate this and make sure our earth stays healthy."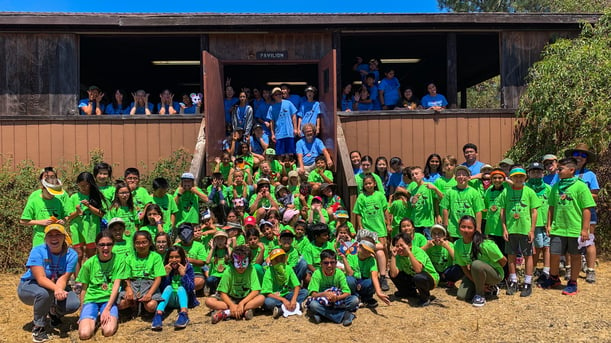 Ivette López participated in the 2019 Marsh-In Summer Camp (Don Edwards San Francisco Bay National Wildlife Refuge) and assisted refuge staff with activities such as nature hikes along the salt marsh.
Like most agencies in this time of pandemic, much of López's work this year has transitioned to virtual. "It's a good time to share nature," citing benefits of the outdoors on human physical and mental health. She looks forward to helping plan more virtual and (soon) safely distanced outdoor events with her agency, along with partners including the Open Space Authority.
López says she values the work the Authority does to protect the Santa Clara Valley natural and working lands from urbanization, as well as by putting a friendly face on nature. "The first time I visited one of the Open Space Authority's preserves (Rancho Cañada del Oro), I was greeted with a smile by one of the Open Space Technicians. I felt so welcomed!"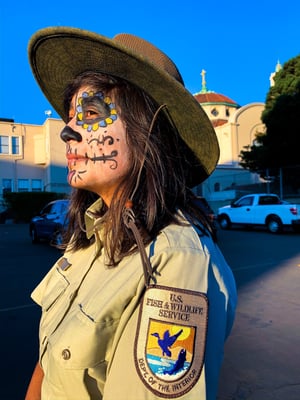 López was instrumental in helping the Open Space Authority get more involved in Latino Conservation Week this past July, brainstorming ideas for virtual programs and connecting the Authority with contacts at Hispanic Access Foundation to promote the programs to a nationwide audience. This collaboration kicked off an ongoing partnership that has plans to connect even more people with nature in the Bay Area and beyond.
Heading into 2021, López looks forward to bringing the two organizations together to collaborate on a few different outreach events including their art and science-based Junior Duck Stamp Conservation Program, and Latino Conservation Week 2021.