Everyone deserves access to healthy, nutritious food. When you shop for locally grown produce, you help support local farmers, your health, and you also reduce your carbon footprint! Keep reading to learn about what fruits and vegetables to look for this autumn and a recipe idea to make it all come together.
Supporting local farmers and protecting the working farmlands and ranches of the Santa Clara Valley is a must to ensure the future of our food supply.
To help us all do our part, Kat Hill, Volunteer Program Coordinator at the Authority, and Urban Open Space Grant recipient, Veggielution share how to make the most of this season's produce when you shop.
Produce to look for this fall:
Apples
Artichoke
Cactus pads (nopales anyone?)
Feijoas (also known as pineapple guava)
Persimmons
Jujubes
Winter squash
Chili and sweet peppers
Eggplant
Pomegranate
Need inspiration on how to put it all together? Check out this recipe for a Vegetarian Nopal Huarache below: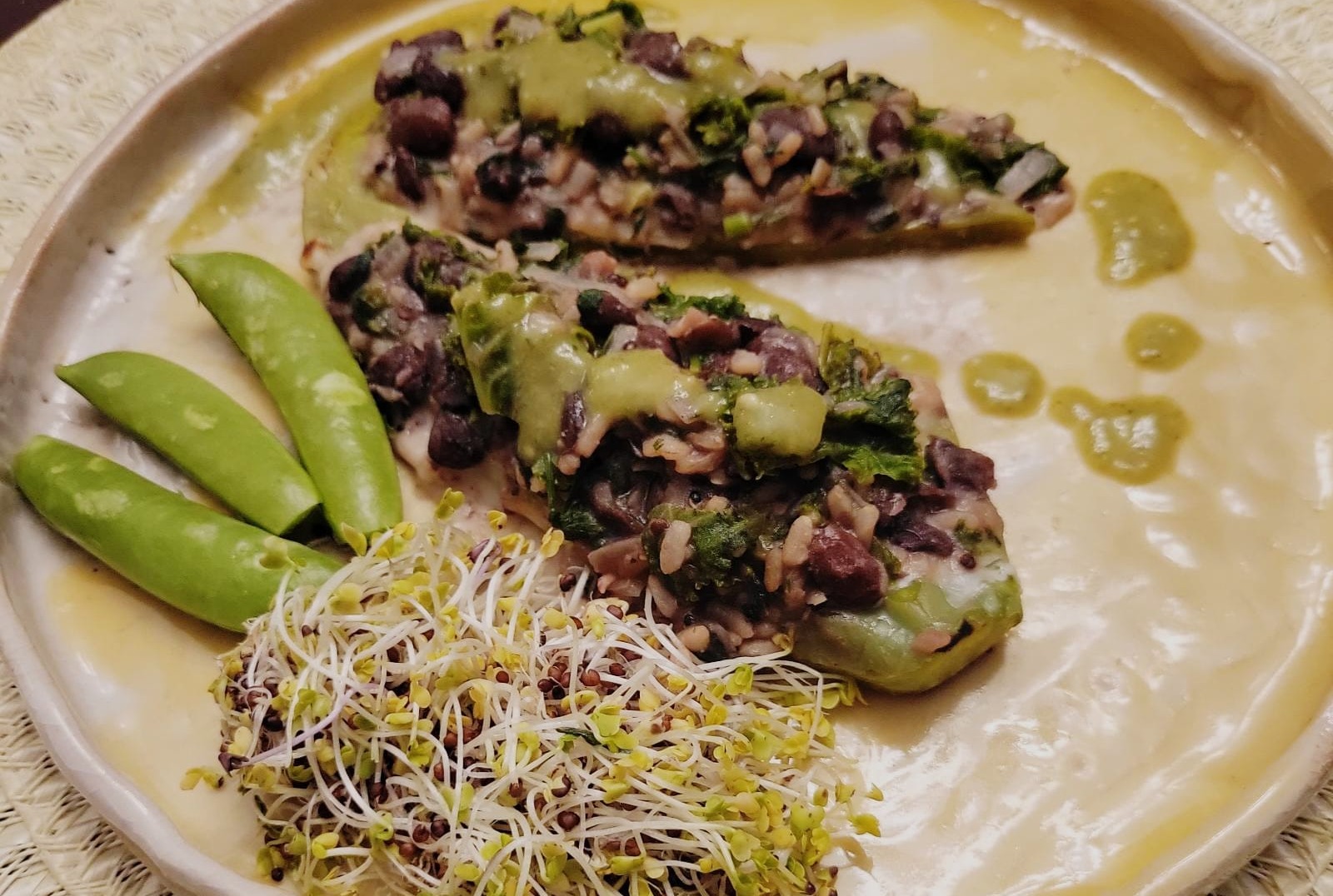 Ingredients:
2 cups of traditionally cooked Rio zope beans or your preferred kind
1 cup of the bean broth
1 cup of cooked brown rice
6 medium clean whole raw nopales
1 bunch of kale
1 bunch of cilantro
1 leek or white onion, minced
¼ cup oil
1 ½ cup of mozzarella cheese or the one of your preference
Directions:
Place the oil in a pan and add the chopped leek or onion, until transparent, add the cooked rice and the kale, mix and fry for 5 minutes.

Add the beans and let it come to a boil and then add the cilantro.

In another pan or on a charcoal grill, roast the nopales (with or without oil) give them a couple of turns on the embers or pan.

When they are a little soft add some mozzarella cheese

Combine with the kale mixture. Cover and let the cheese melt.

Serve with a rich green salad and add your preferred salsa on huarache. Enjoy!